OUR TEAM
We're a new type of agency transforming government digital services.
Our team is full of experienced engineers, product and project managers, and other commercial tech professionals who love bringing scalable solutions to life as much as they love working with clients to solve problems. It's this rare combination that makes us so good at what we do.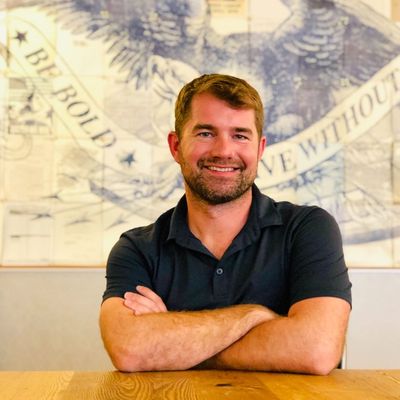 Travis Sorensen
Sales in the front, management in the back. This guy means business. Odd fact, he only listens to 2 artists, Biggie and Bach.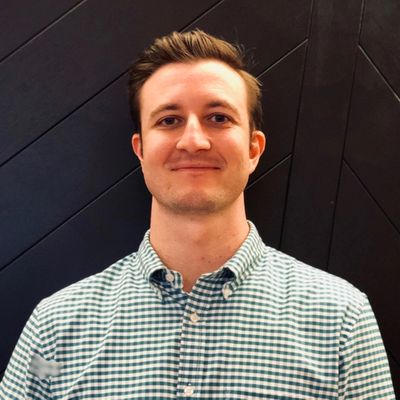 Rob Wilkinson
Industry pro. DC Explorer. Banjo Player. A recovering manbunner and consummate hipster who'll write code until the day he dies… or at least until the next burning man.
Greg Summer
Operations guru, husband, and father of two who enjoys travel. Took an interesting career path through the athletic fields to get into IT. When not helping the customer he's probably on the soccer field or at a Boy Scout activity. Experienced camper who doesn't actually care for camping.
Josh Lynch
Wannabe redneck, martial artist and poker player; disguised as a CFO. Finance and Accounting nerd. Husband to a loving wife and father of two sometimes loving children. Still enjoy Punk Rock and 80's/90's Rap (they said it was just a phase)
Luke Lambert
Recruiting by day, adventurer by night – proud husband and father, lover of all things active, video games and food!
Tony Meyer
A full-time dad who's part rock and roll enthusiast, part sports fanatic, and perpetually stuck in a never-ending gap year. The only thing he loves more than playing the air guitar is closing deals!
Abbey Norton
Proposal Writer from Chicago. Dog mom and Disney enthusiast. Loves to read, binge watch tv shows, and travel with her fiancé and goldendoodle.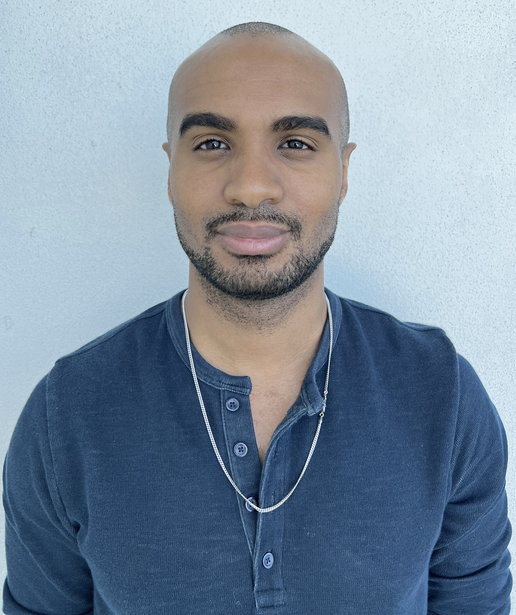 Abdiel Fernandez
I dream about visiting other planets and exploring the universe.
Addison Woody
Software Engineer, PC building enthusiast, cat lover, and gamer.  Interest in learning odd skills & hobbies such as: origami, hacky-sack, unicycling, etc.
Adam King
Hailing from the greater Austin metropolitan area, Adam loves bicycling, kayaking, and bouldering. He spends his working days cranking out sweet, sweet code with his friends at Oddball.
Afia Caruso
Mother of cats, lover of sci-fi – a Front End Engineer with a passion for building products that meaningfully impact users of all walks. I enjoy spending my free time cooking amazing meals with my spouse, playing guitar, or walking our dog.
Alex Curit
DevOps Engineer, Father, and husband who loves spending his spare time with his family and watching New England sports, also a backyard chicken farmer.
Alex Teal
Husband. Dad. Nerd. Love to cook up code and healthy dishes in between lifting heavy things and putting them back down.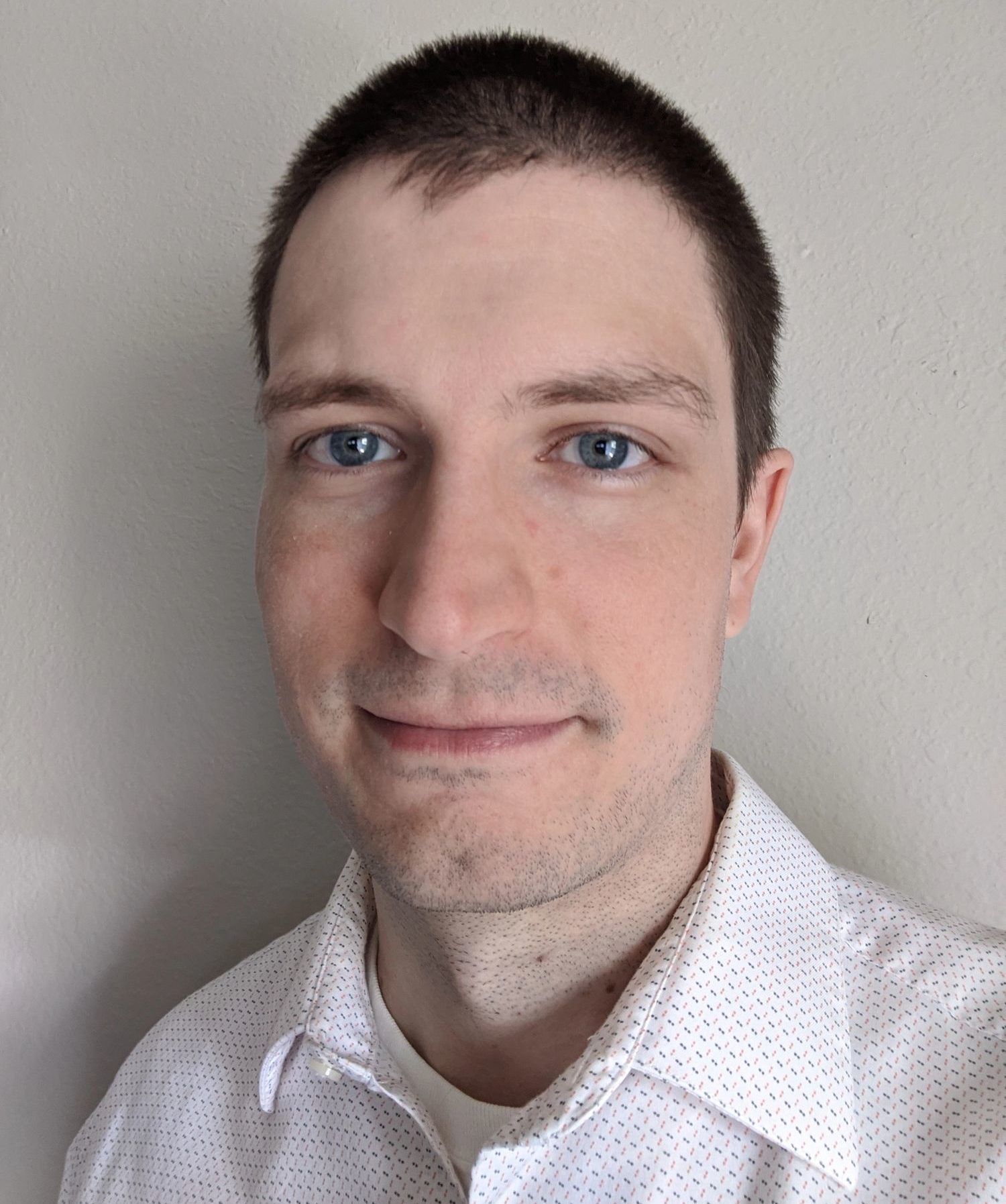 Alex Wilson
Two Wheel Enthusiast, Software Engineer, Dog Dad. Mountain man at heart.
Alexander Garcia
Jack of all Trades Engineer. Hawaii native, Veteran, horror movie connoisseur, and tiki mug enthusiast. When he's not solving hard web problems, he spends his time with his son, playing Rocket League, or renovating his house.
Allen Clemons
Software engineer and trivia nerd. Forgot linear algebra to make room for movie references.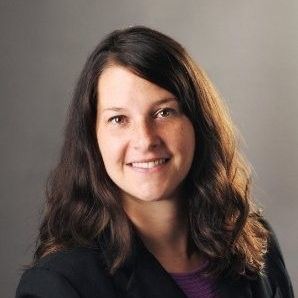 Allison Christman
UX Designer and mom to 3 crazy kids. Believes that if you put great things out in the universe, then great things will come back to you. Terrible speller… really terrible.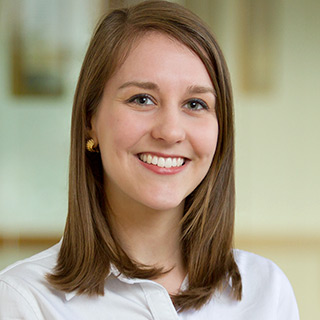 Allison Schulhof
Mission-driven Program Manager. Avid reader, cyclist, pasta-eater. Firm believer in servant leadership, human-centered design, and the conjoined triangles of success.
Ally Kramer
Nature enthusiast, mom, art-maker and marketing nerd who enjoys thinking up new project ideas while running long distances. Thrives on positivity and sunshine.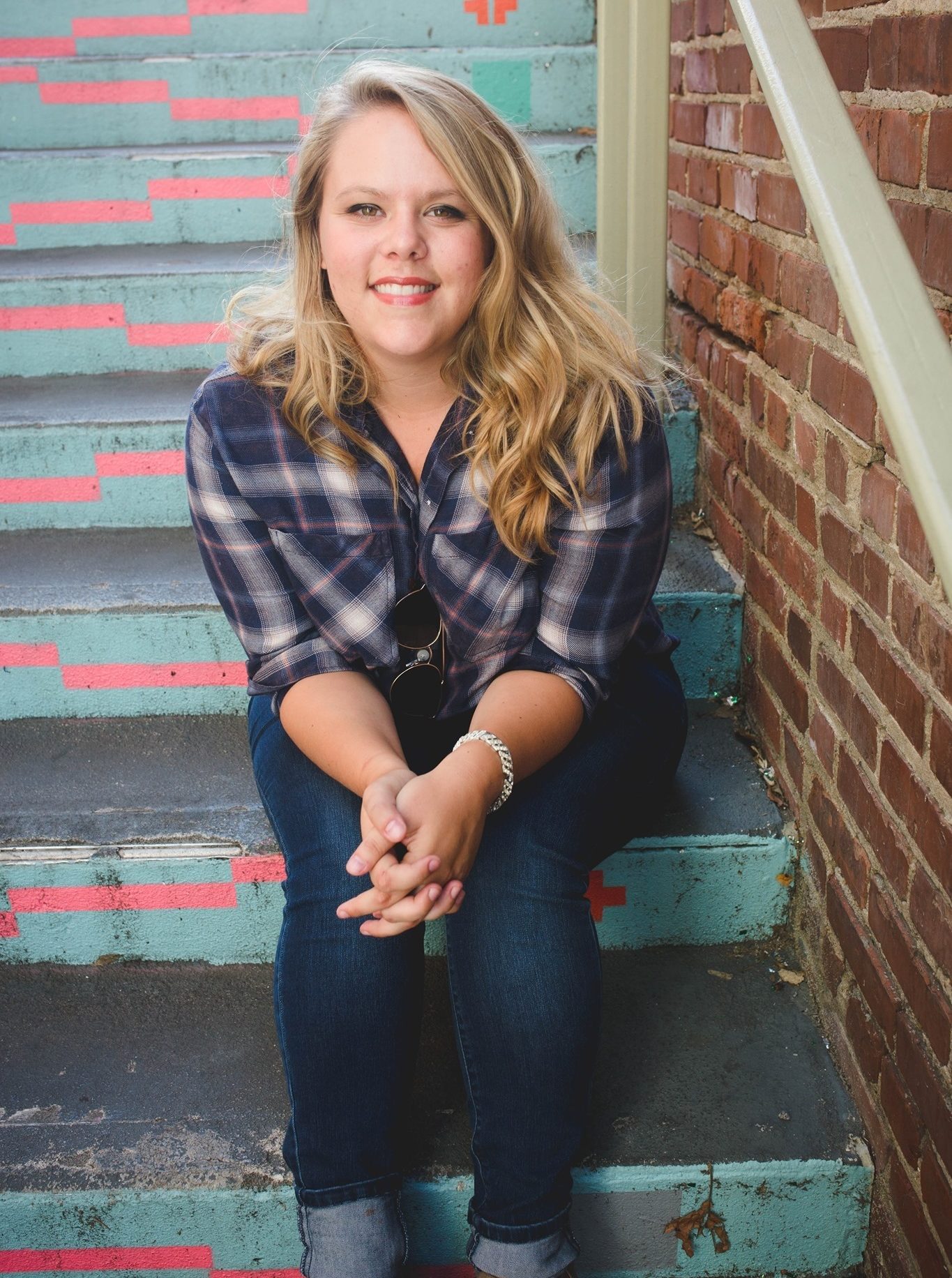 Alyssa Gallion
Former desert-dwelling Tucson native, turned Austin, TX hill-country resident. My welcoming gift was allergies. A sugar cookie baking expert and a lover of road trips, history, and the outdoors. A passion for Texas Country live music in unique historical venues!
Amber Malcolm
Keeping the Ship afloat and moving forward from the great state of Texas!
Amy Bayley
Contracts Management is my superpower. Off the clock, I enjoy being in the company of my family and friends, traveling, exploring the wonders within our oceans, and spending time outdoors. We all have this one life to live, let's make it count! 
Amy Sliwinski
Passionate about teaching and helping others. Dancer, ultramarathon runner, social science and culture geek, avid learner and outdoor adventure enthusiast. Sushi is life.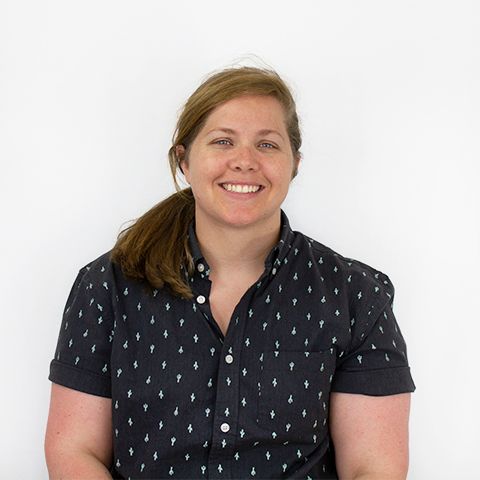 Andrea Hewitt
Program Manager trying to make everyone's jobs easier. Wife, mom to 3 cool kids, amateur woodworker always looking forward to the next project.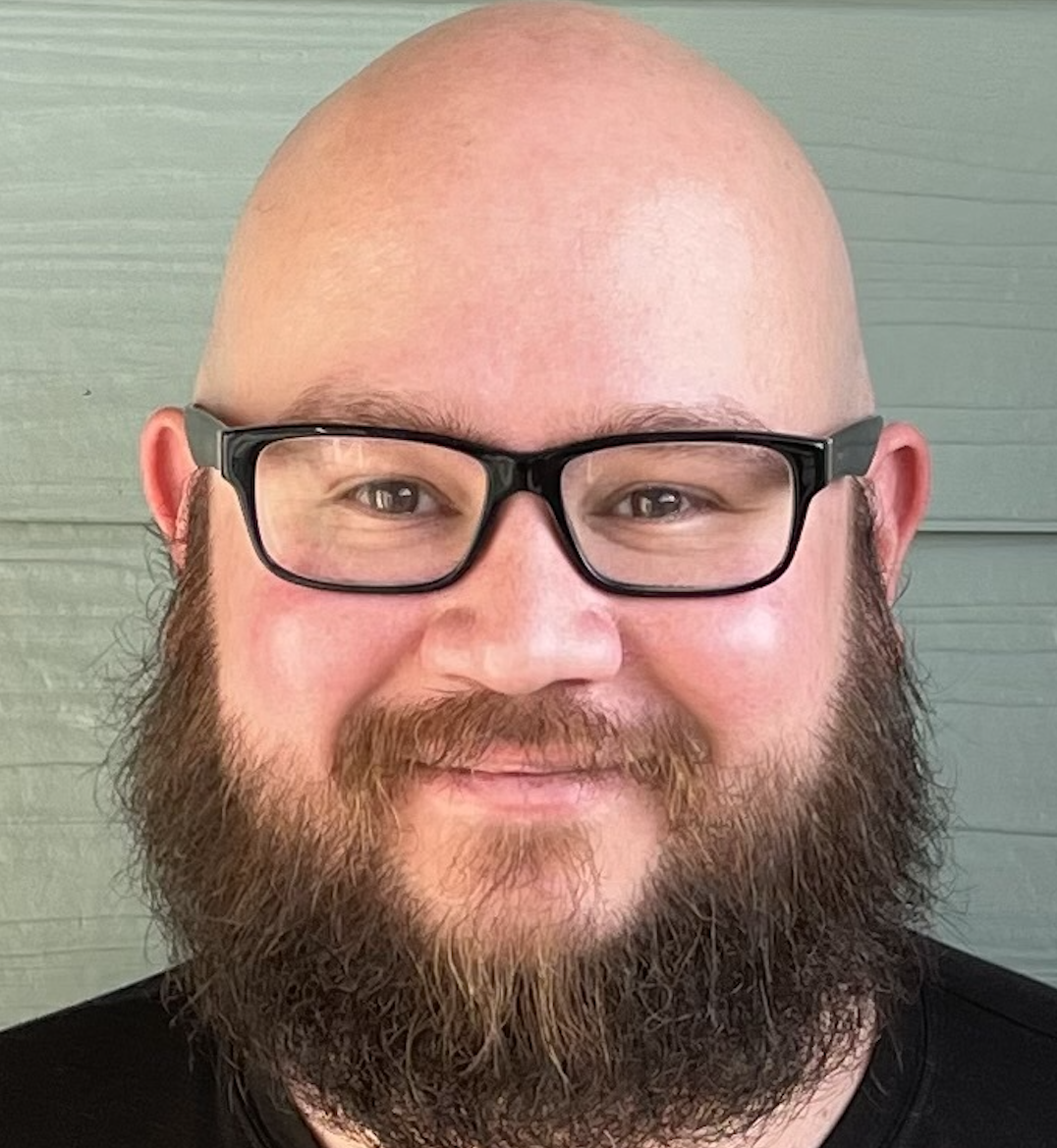 Andrés Rivera
Software engineer. 404 bio not found.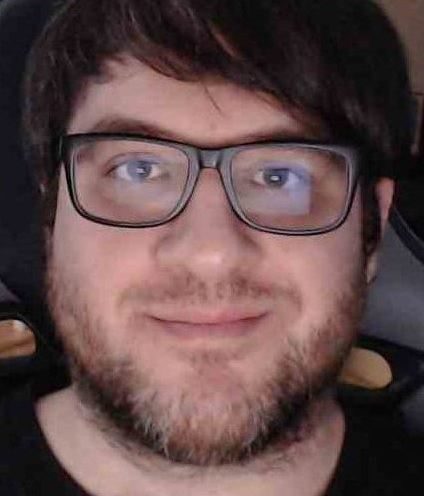 Andrew Fattorusso
Site Reliability Engineer. Problem Solver. Game Enthusiast.
Andrew Kirschke
Father, husband, and coffee enthusiast. When I'm not automating all the things, I am probably gaming or lumberjacking for more firewood next winter.
Andrew Morrow
Front end developer by day trying to make the internet a better place. Gardener in the evening and you can probably find me smoking succulent meats at night. Video game and board game hobbyist while inside and a lover of hiking and nature when outside.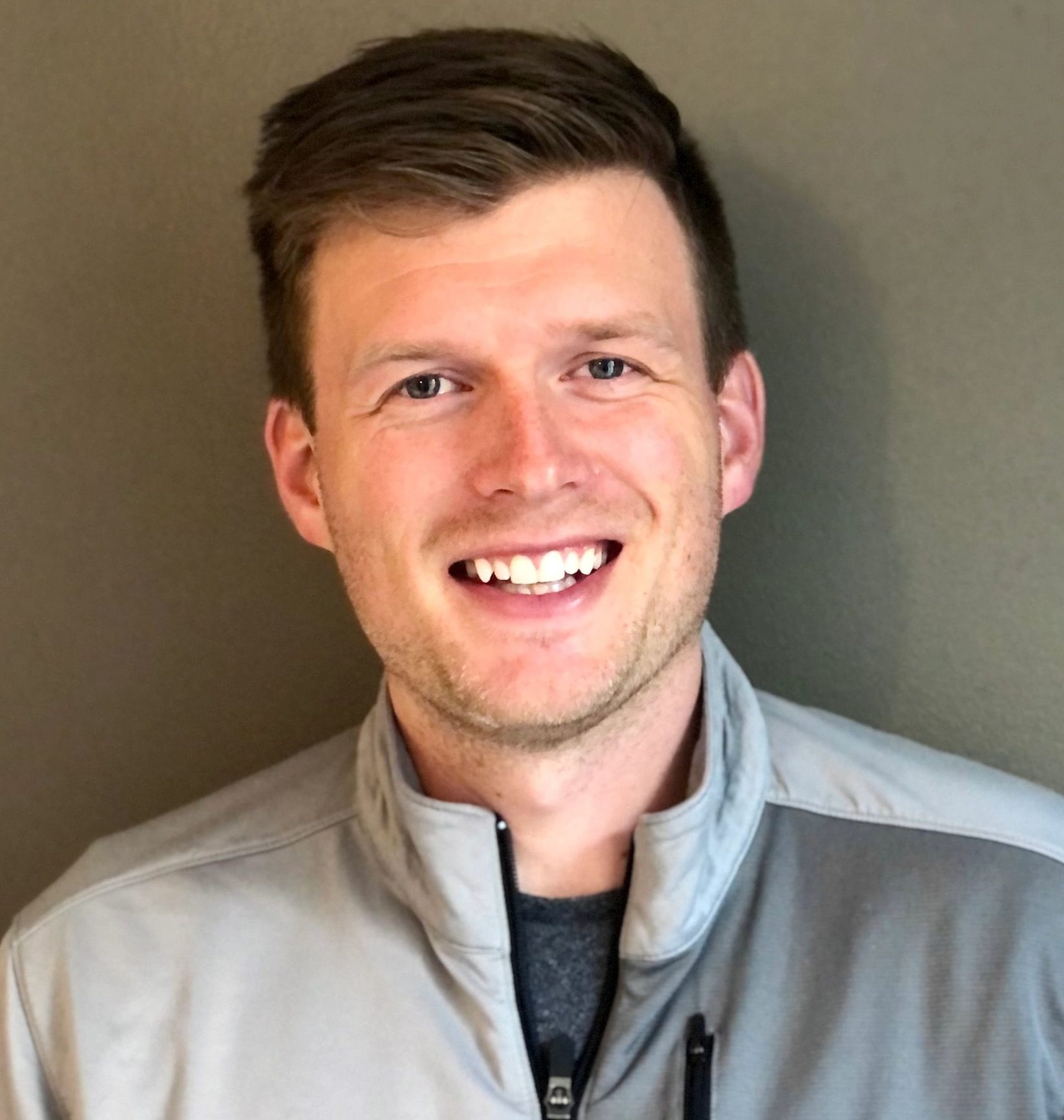 Andy Haefner
When Andy isn't writing code and taking names, you can find him on the golf course with his daughter, traveling the world with his family or kicking back at home watching the big game. Any game. He likes them all.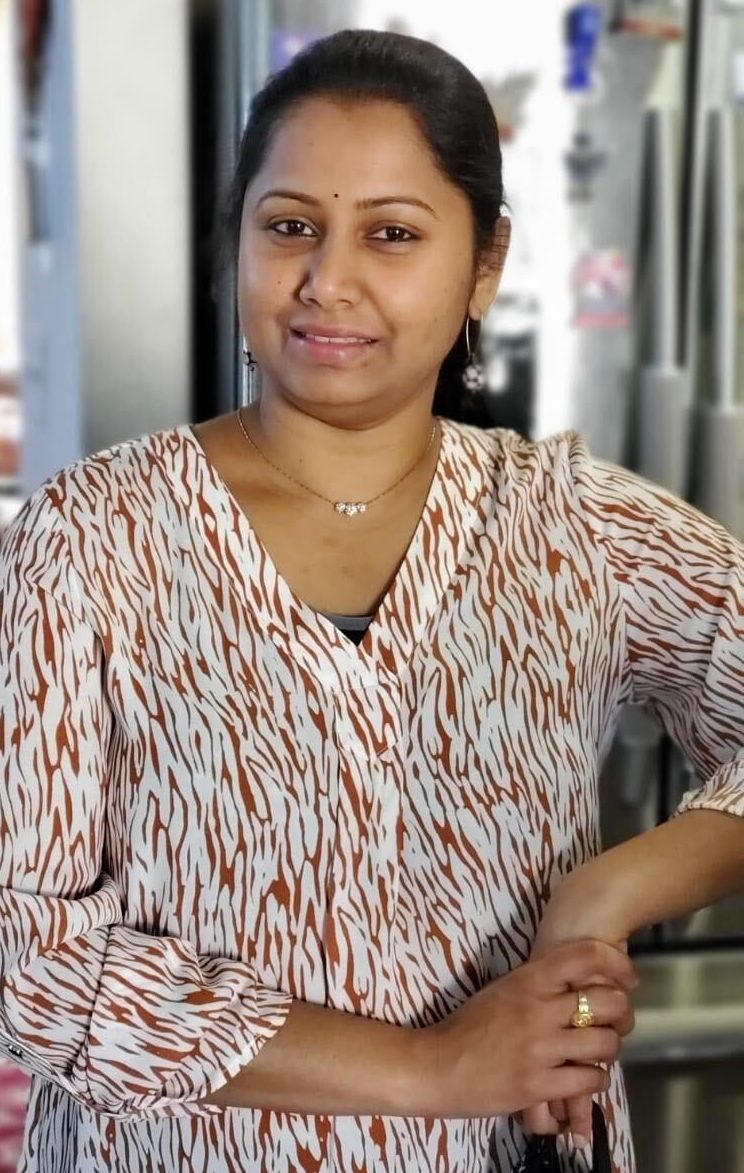 Aneela Goli
Software Engineer. Wife and Mom of two kids. Nature lover. Enjoy hiking, yoga, cooking, spending time with kids, family and friends.
Anita Middleton
Product Manager and native New Yorker currently residing in the Atlanta Metro region by way of Miami who loves creating handmade purses and interior design. Pet Mom, favorite Aunty and travel enthusiast to any warm weather climate. A true Product Manager – perpetually seeking input for process improvements.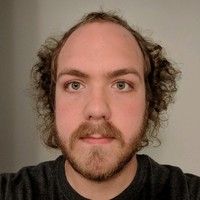 Anthony Kopczyk
Software Engineer that enjoys learning. Dog dad. Loud singer. Proudly staycations.
Anton Pavlas
All things Program-Project-People related, early adopter of anything techno-cool, motorcycle riding, time traveler( ok that is made up!) but I do love to travel.
Aryeh Golob
Software Engineer with over 20 years of experience working in Healthcare, Defense, Telecom and many other business domains. Proud husband and father of 5. When I am not coding or with family, I am probably off mountain biking somewhere.
Ashley Bush
Passionate about creating intuitive interfaces and blending user needs with amazing design. Adventure seeker and dog lover.
Ashley Terstriep
Frontend software engineer from Central Illinois. Married to a farmer and mom of one crazy toddler and two cattle dogs. Loves to travel, cook, and play video games.
Austin Covrig
Software Engineer and automator. I enjoy hiking with my radio and dogs and making good food.
Azeez Salu
Certified AWS Cloud Engineer with a strong background designing highly available, fault-tolerant, and secure private/public cloud infrastructures utilizing Amazon Web Services. Deep problem-solving abilities and motivated learner who thrives in both independent and group settings and adapts to changing situations and assignments.
Ben Allen
DevOps Engineer, architecture & automater of things. Enjoyer of scuba, hiking, skiing, beer, and more.
Ben Garski
Data enthusiast and a gamer that can't skip gym sessions, especially leg day. Loves the water but is currently living in the desert.
Beth Arnold
PM/DM – Product, Project, Delivery, ScrumMaster – I do it all from sunny FL. When I'm not supporting incredible development teams, I'm reading, swimming, watching movies (Star Wars, Marvel, Disney animated), or hanging out with my Hubby & Yogi Bear (white doodle).
Betty Nguyen
DC native living in California. Wife and mom to two little humans. Professional number cruncher, extreme organizer, master mic hog(ger).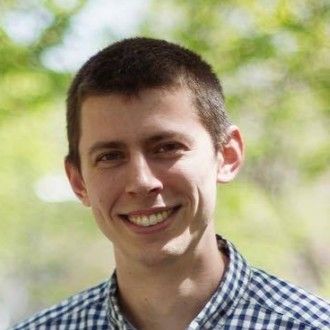 Bill Wanamaker
Husband, dog-dad, maker. Born and raised in Massachusetts but currently living in Philly. I can ride a unicycle but prefer mopeds.
Brandon Dech
I'm a Michigan native with an insatiable love for music, vintage movie posters, and the art of immersive sound.  From collecting movie posters to exploring the world of headphones and speakers, I find joy in curating sensory experiences that blend nostalgia, art, and soundful melodies.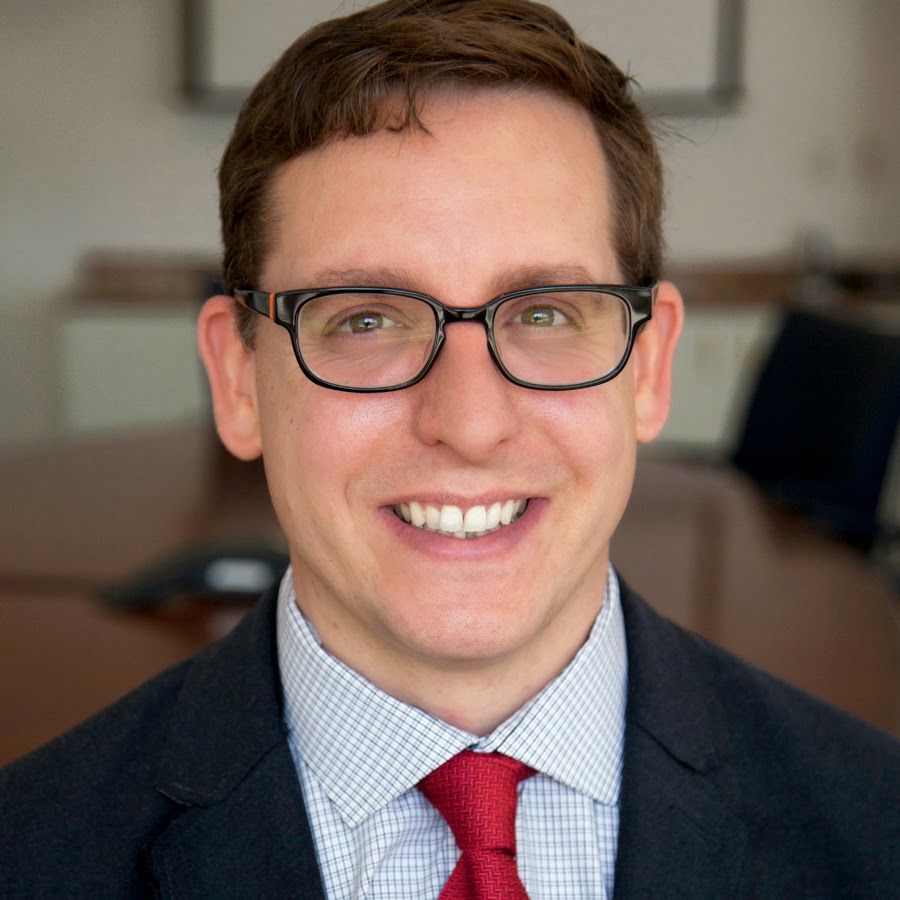 Brandon Rapp
Mission-driven product manager on an endless journey to build inspired products so intuitive my mom could figure them out. Husband, papa of 3 and unabashed bitmoji addict. Lover of soft pretzels and baseball.
Brent Krenik
Texas transplant by way of Minnesnowta. Outdoorsy traveler who is half-nerd half-jock. Using my background in psychology to find missing pieces for the Oddball puzzle.
Brianna Landon
A California girl in Indiana, her hobbies include hair color and opening the door to let the dogs out… and back in. Learning to make authentic Mexican food. Asker of many questions. Dancer. Artist. Wife.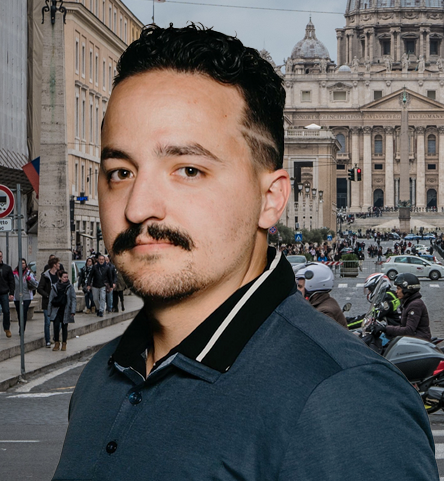 Bryan Bassett
Software Developer, Husband & Father. I love programming, I do it for fun. I like spooky thriller movies and true crime documentaries with wild twists. I like to build things and I re-sided my house by myself.
Caley Somerville
Native Floridian/recent Michigan transplant, where I now get to fully experience all four seasons alongside my husband and our three cats. If I'm not working or sleeping you can find my face firmly planted in a book.
Callie Peck
Thrives off of connecting people to amazing teams! Passport is always ready, especially when a craft beer is in the mix. Pennsylvania native and Penn State alumna.
Calvin Gonzalez
New Englander who got lost in Upstate NY. Software Engineer and computer hardware enthusiast. Can be found either playing video games or volleyball, sometimes both at the same time. Striving to improve people's lives through software.
Carol Wong
Product Manager with some UX design in the mix who enjoys and tries to create simple easy to use products. Am an avid club level tennis player who loves the challenge of the sport.
Caroline Mefort
Mom to an incredible human…a rebellious pup and an unpredictable feline. Obsessed with my indoor plants that have taken over the indoors! Love local weekend adventures with my little dude as well as over the seas adventures. Excited to be part of the Oddball crew and passionate about healthcare and making long lasting positive impacts in the healthcare industry.
Casey DeLorme
DevOps Engineer, architecture & infrastructure specialist, technology enthusiast, gamer, and dog owner. Learning through action, always experimenting.
Chad Sackrider
QA engineer by day, soccer dad by night. Loves travel and the outdoors when not at one of the kids soccer practices or matches. Fills any free time with a never ending list of home improvement projects.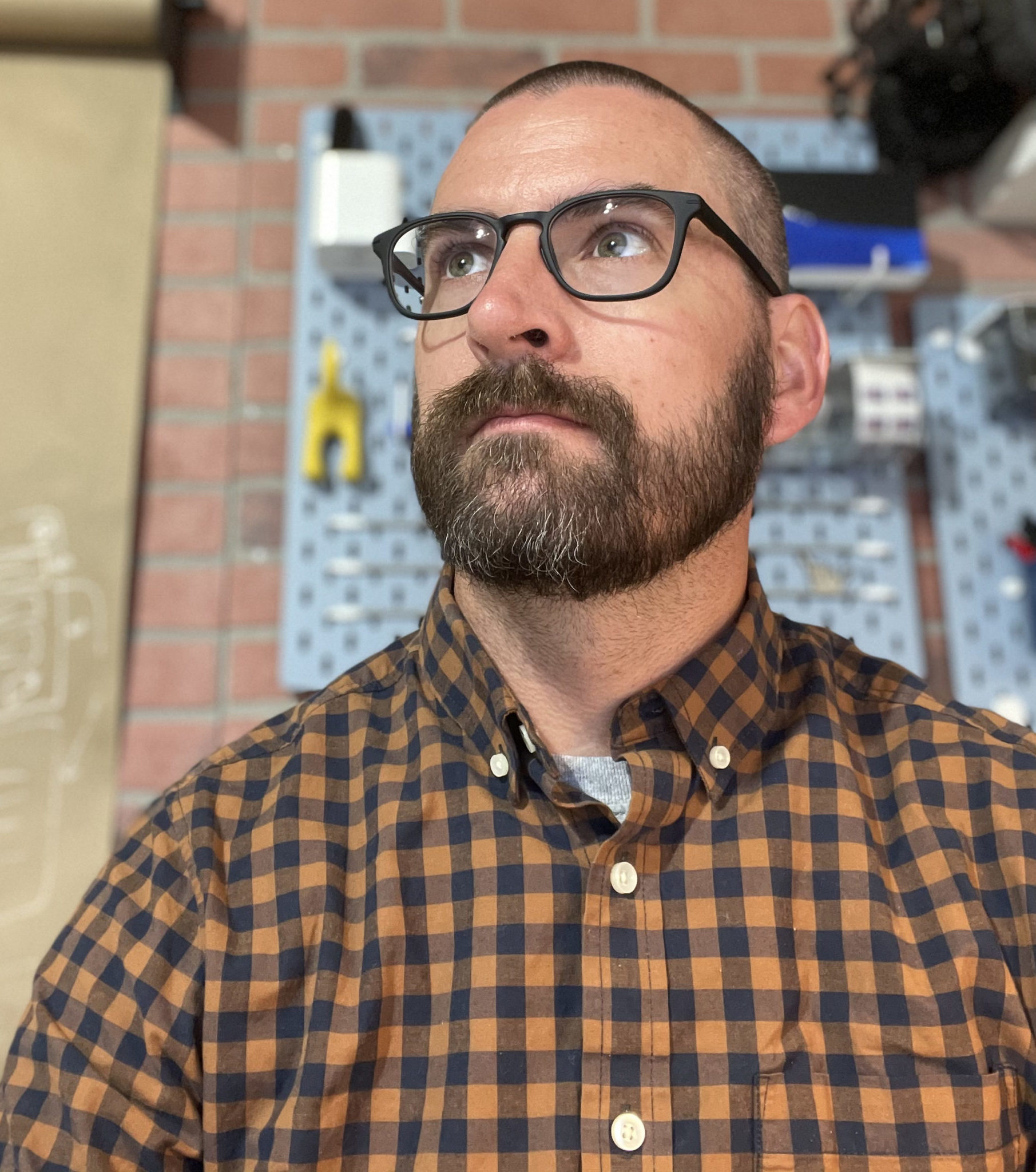 Chally Meeker
Virginia Beach based UX/UI Designer. Running, surfing and soccer enthusiast…and constant chaser of three kids! Pro Tip: Grab a friend, because sometimes pixels are heavy and hard to move.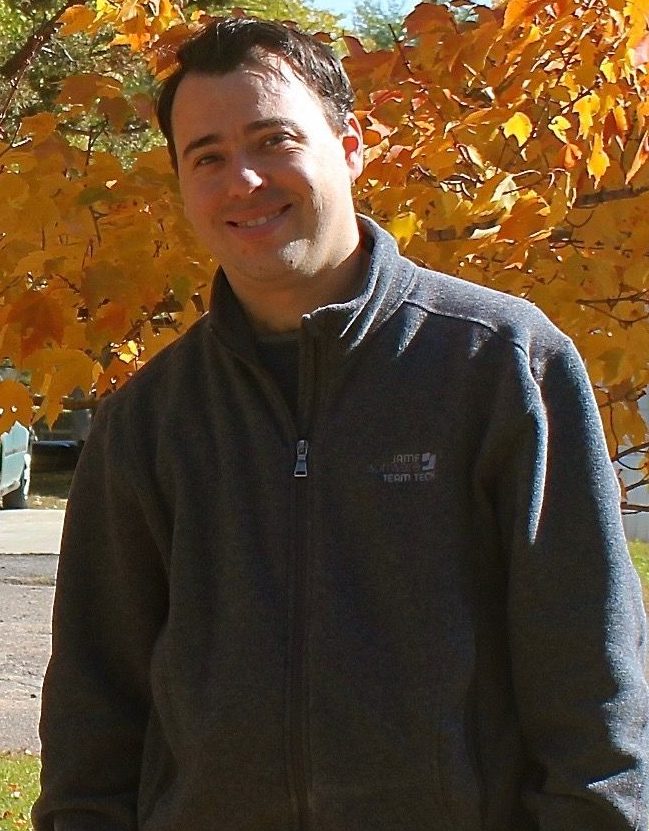 Charley Stran
Proud husband, father and uncle. Nerd engineer, technology mentor, aspiring chef, someone who has an unhealthy obsession with Walt Disney World
Chase Kirby
Delivery Manager by day, Outdoor Enthusiast in my spare time, Cat Dad all the time. Always listening to the same songs on Spotify and trying hobbies for two weeks before moving to the next.
Chris Fegela
DevOps engineer home-based in New England. Enjoys travel, food & wine, hike/bike/ski/etc. Terrible at a number of musical instruments.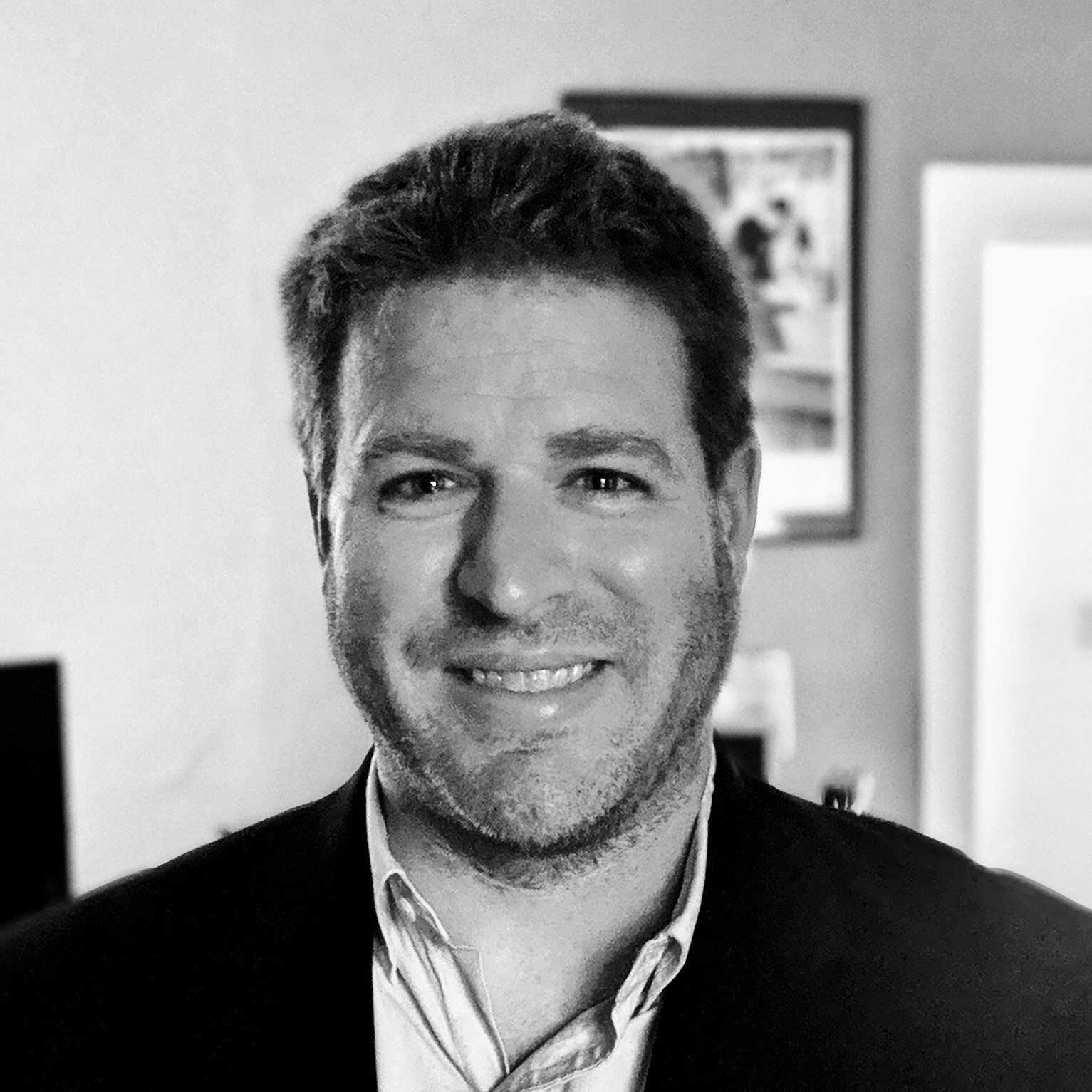 Chris Horton
Seasoned Product Manager of the #MobileFirst movement. On a tireless mission to build world-class product solutions that solve meaningful problems and/or pain-points. Hails from coastal Virginia in his 121 year old home. Husband to a good southern woman and dog father to 3 wonderful short-nosed pups. Musician, music enthusiast and lifetime bass slapper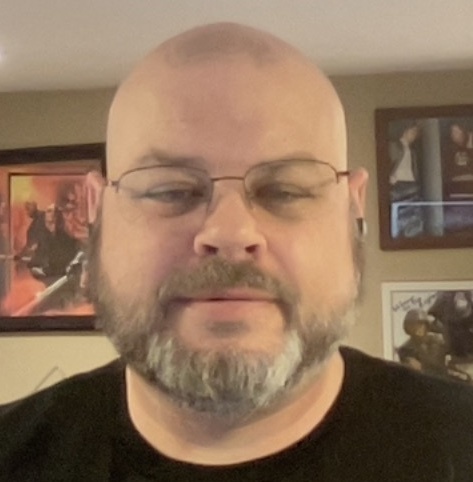 Christian Strama
Husband. Father of four. Grandfather. Board game and TTRPG enthusiast. Agile champion.
Christofer Padilla
Software Engineer from Orlando, Florida. Loves camping, surfing and sailing. Hobbyist game developer and esports enjoyer.
Christopher Uhler
Taker of pictures. Eater of waffles. Designer of things.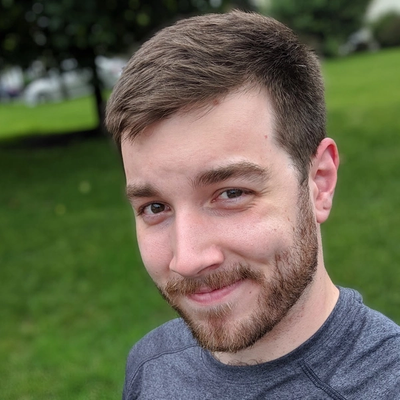 Clay Benson
Software Engineer and lover of all things automated. There's a 50/50 chance he's either playing a video game or a board game at any given point.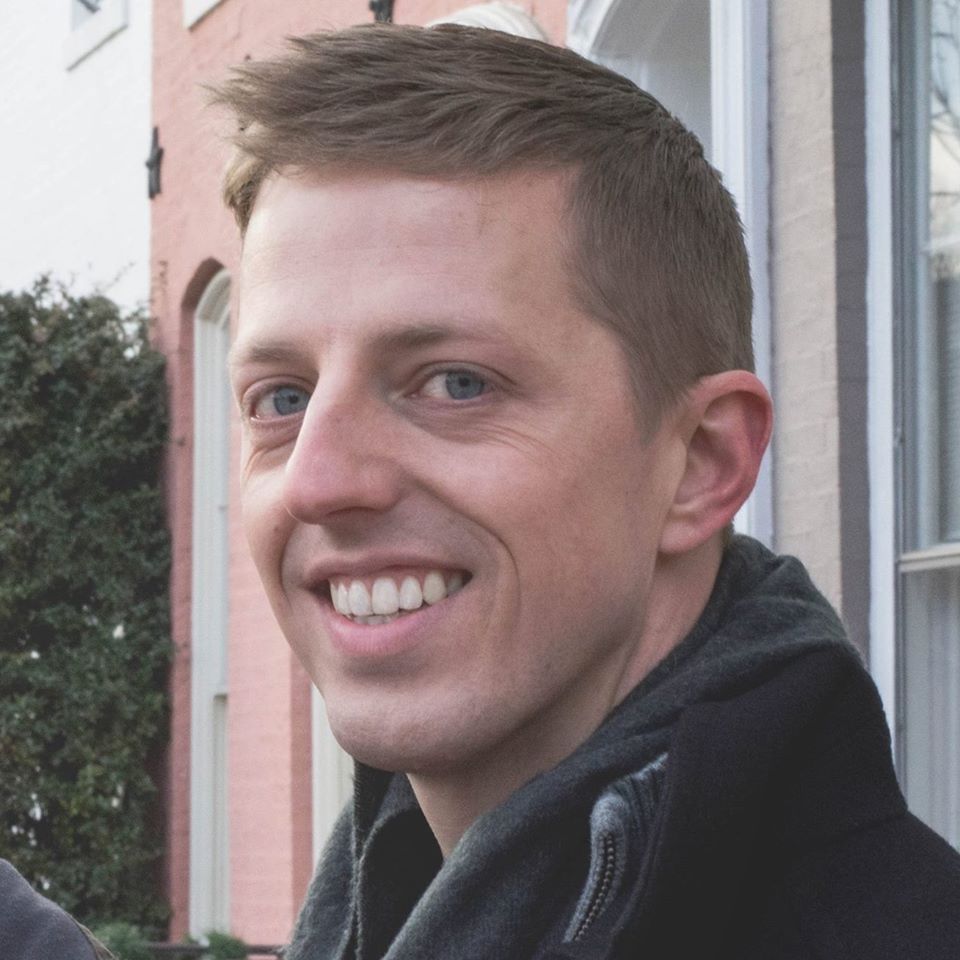 Clayton Zook
A UX researcher. A guncle to many amazing nieces and nephews! I travel, take pictures, workout, and play board games. My spirit animal is a unicorn. Roll Tide!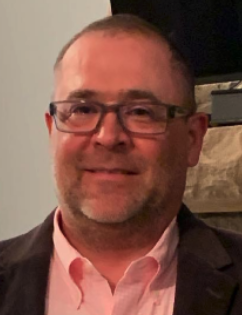 Clint Little
Software Engineer that loves to work with teams and solve complicated problems. A loving husband and dad that enjoys torturing the kids with long lectures that entice endless eye rolls. When not lecturing, he tends to find himself on a ball field somewhere, whipping up tasty morsels in the kitchen, working on his "shape" at CrossFit or lining up on the Oche.
Cody Eklov
Software Engineer, husband, and father of three small humans. Enjoyer of exercise, board games, beer, and more. Lover of languages both ancient and computer.
Colin McConnell
Veteran, techie, opinion-haver, nap-taker and cat person.
Courtney Gleason
Program Manager with a passion for building team and finding efficiencies. From Northern Virginia, and enjoy puzzles and spending time volunteering in the community.
Cris Stoddard
Quality assurance and automation test engineer; passionate about the big picture and captivated by the details. Owned by a ginger house cat. Avid photographer and zoo tour guide, Cris lives in Colorful Colorado and makes the most of it.
Crystal Jones
Data Analyst from Upstate New York, who loves creating strategy and problem solving. I love learning new things, anime and always down for a wine tasting. Seton Hall University alumna, go Pirates!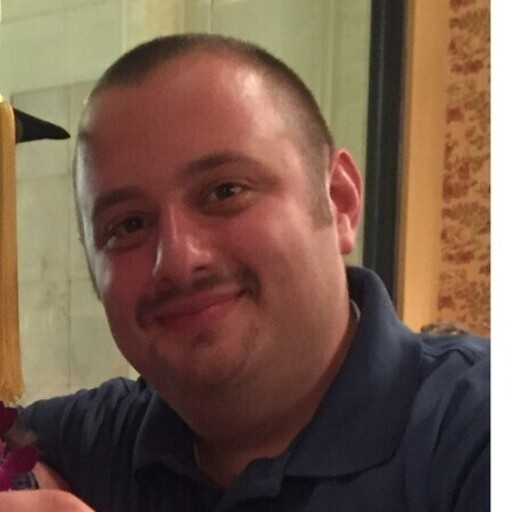 Curt Bonade
Software engineer operating out of the swamp known as Florida. Always in learning/growing mode. Also super-nerd.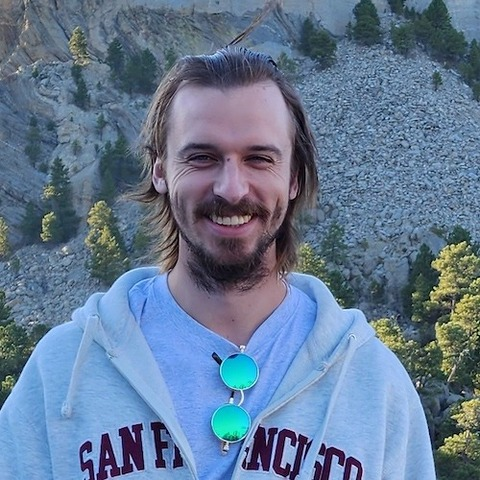 Dakota Larson
Developer and technology enthusiast. Always striving to solve problems and make the world a better place.
Danielle Baranowski
Delivery Manager, runner, reader, and proud Buffalonian who loves empowering others to do great work. The most introverted people person you'll ever meet.
Dawn Burngasser
A homebody who loves to travel. Putting users first and representing Cleveland, OH. Runs a solid 11-minute mile.
Dave Formanek
Mobile Engineer born and raised on a farm in Iowa, currently living in colorful Colorado. Husband, father of 3 amazing boys and 1 beloved Goldendoodle. Loves hanging out with the family, walking the dog, sports, backyard BBQ's, corn hole and all things tech. Mildly obsessed with the game of golf.
David Braud
Product and Delivery enthusiast. A keen problem-solver. Husband and Father of three. Into hiking, video gaming, and board gaming.
David Creek
Live in Dallas TX. Started working in the Medicare realm soon after college and it has been a part of my life ever since. Happiest when helping others.
David Graham
Business Development Analyst from Richmond VA. Odd combination of college football player and concert pianist. Loves skiing, cooking, golf, and anything on the water. Varying skill levels in the aforementioned hobbies. Girl dad. Wahoowa!
David Krofel
UX Designer, husband, and cat dad. An avid gamer and outdoor enthusiast who's passionate about all things design and tech.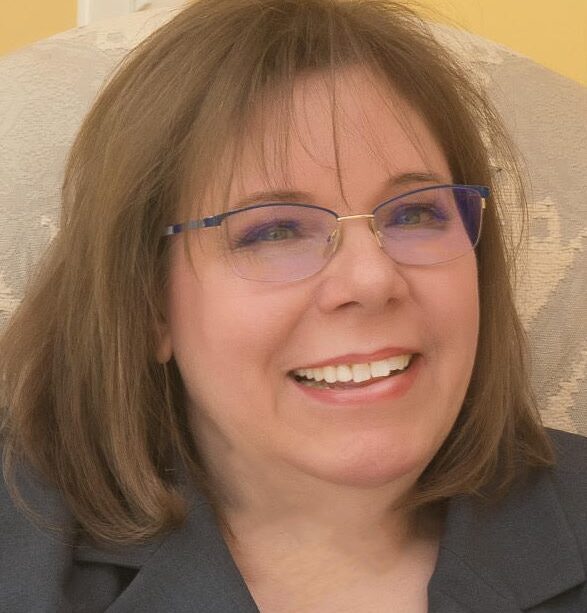 Debbie Urkevich
"Have you heard the one about the fun accountant? Me neither." Accountant by day, Netflix junkie by night. Guilty pleasures-androgynous boy band BTS and Barefoot Contessa's eggplant lasagna.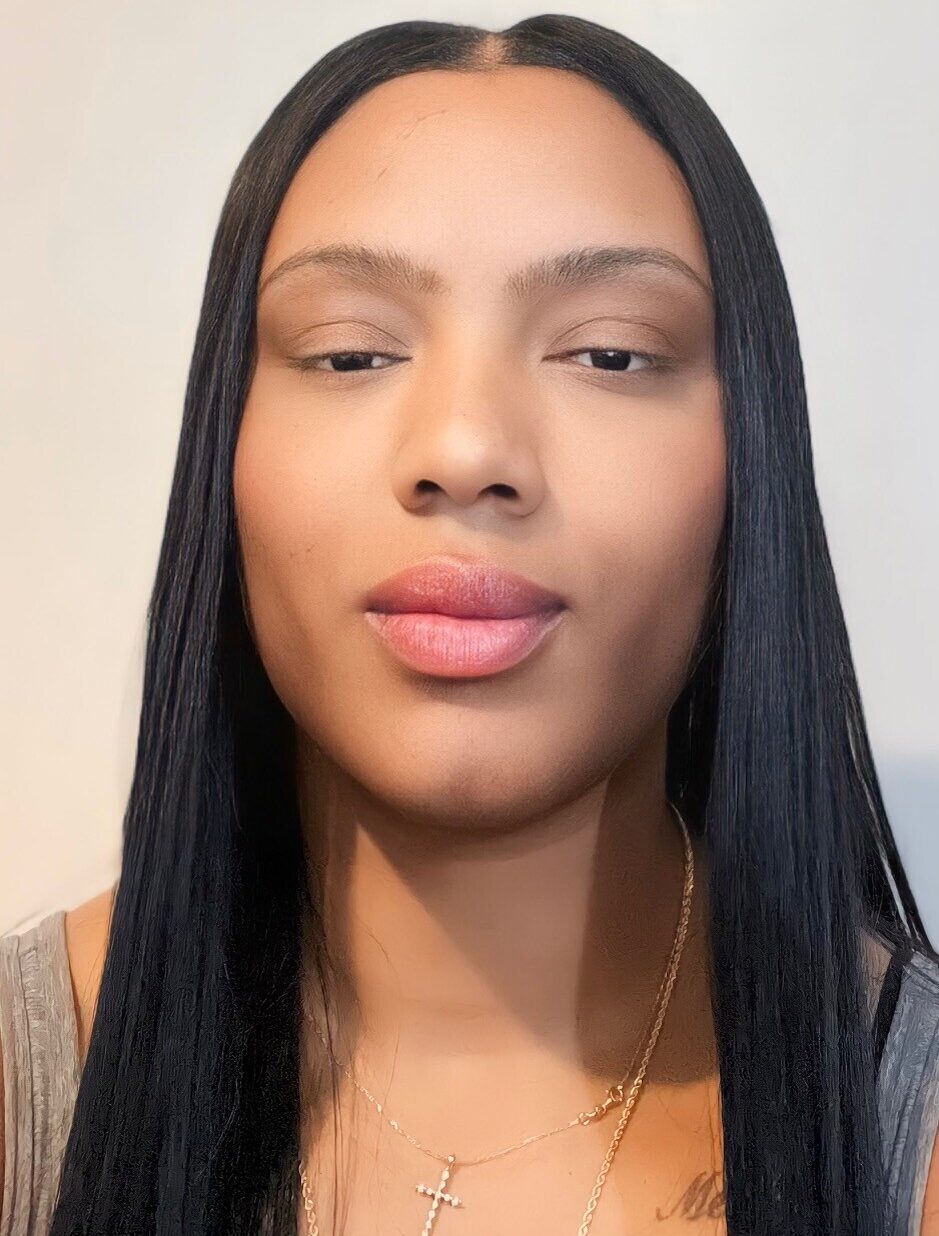 Deirdre Carter
Mother of one & an accessibility activist for all. Virginia native who loves traveling, playing sports and interior decorating.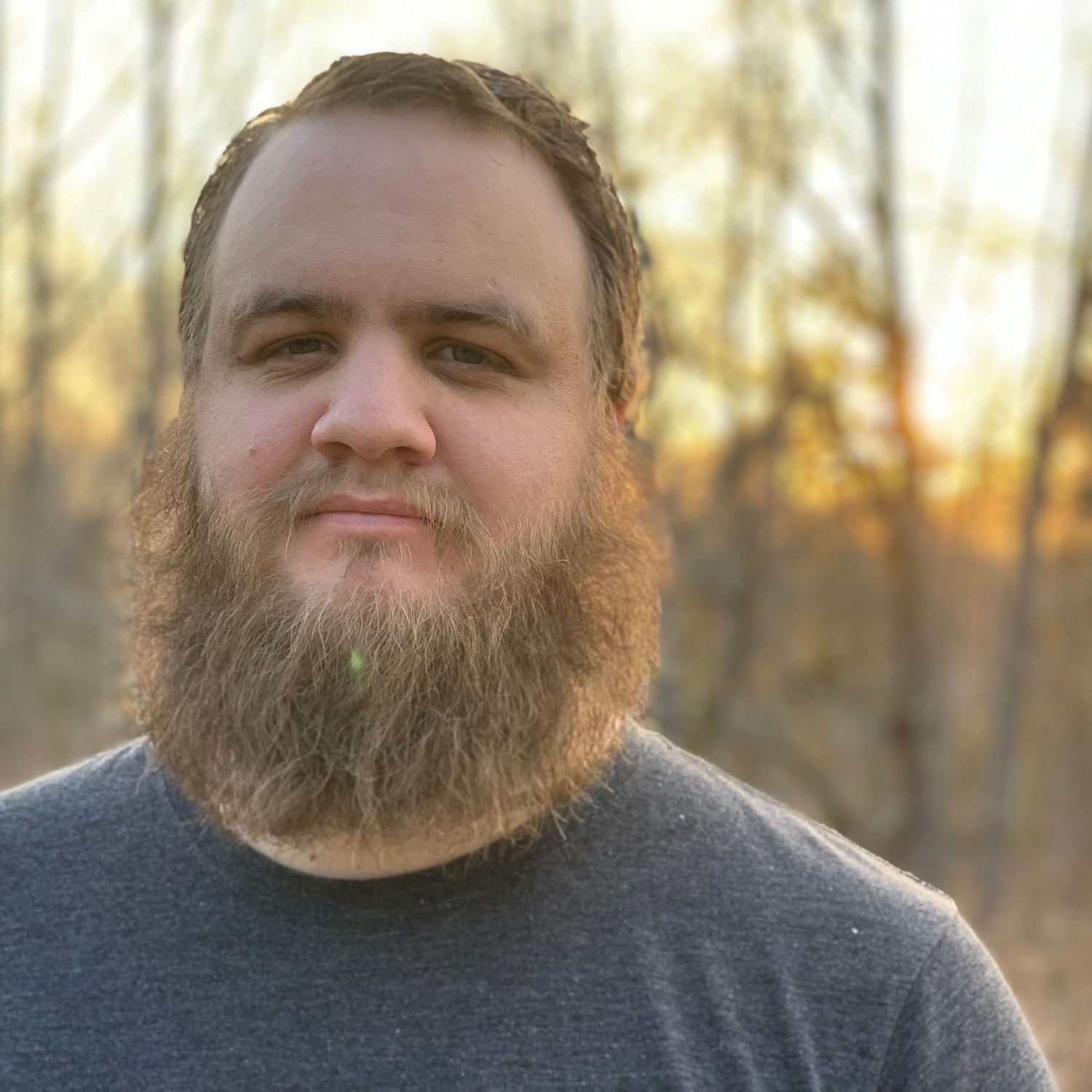 Diego Gutierrez
Full time DevOps devotee, Maine-iac, and family man. Part time lumberjack, music geek, and boat aficionado . Wannabe homesteader. Hoarder of cables.
Doug Moore
I am a DevOps Engineer, I graduated from Valencia College. I love learning new things and meeting new people.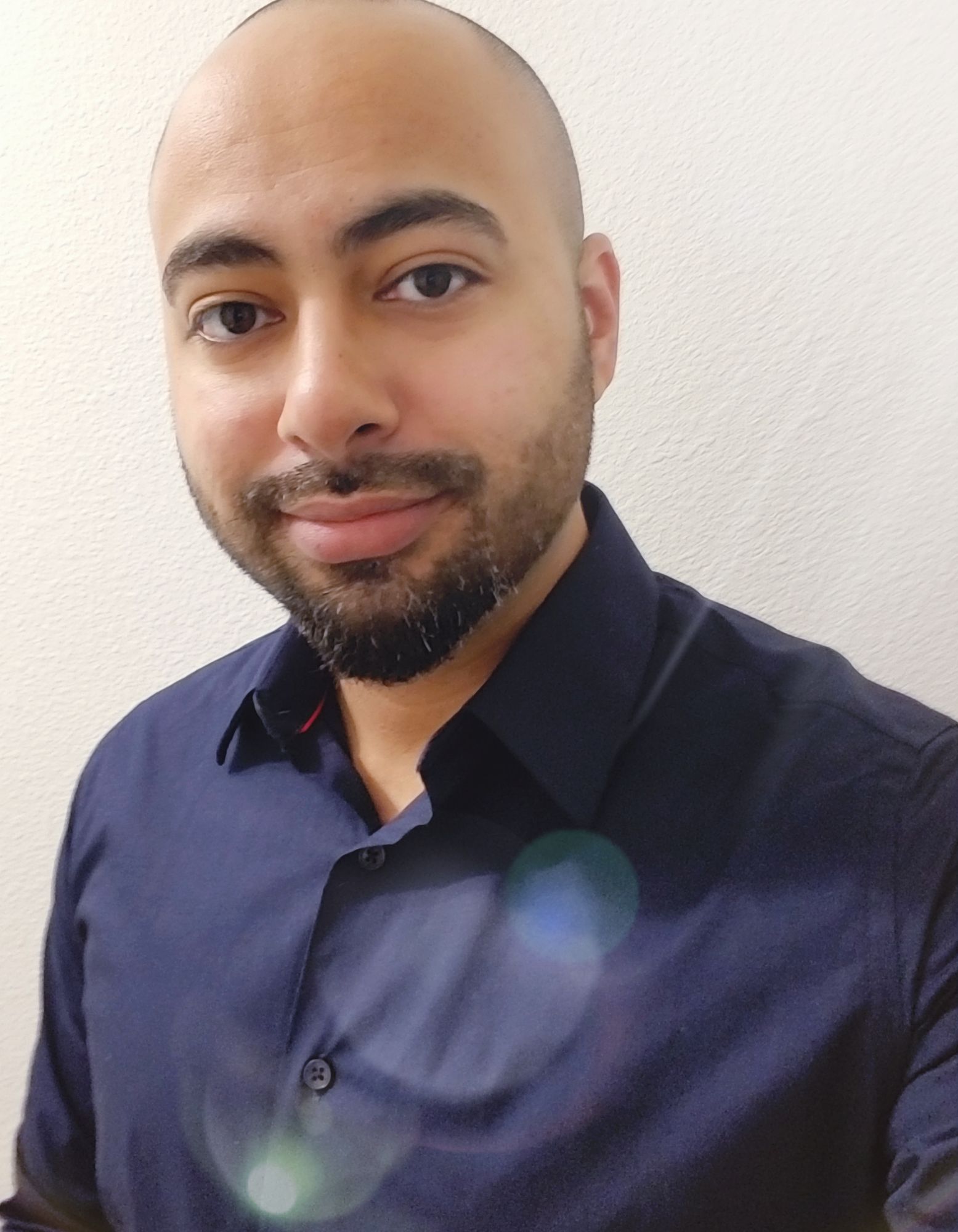 Eddie Otero
Software Engineer, Designer, Artist, Podcaster, Comic Nerd, Gamer, and father of two.
Efe Efenedo
DevOps Engineer, married to a wonderful wife and father to a beautiful 3-year-old daughter with another baby on the way. A cloud technology enthusiast, that loves learning new things. I enjoy spending time with my family, fixing up damaged cars, as well as watching and playing soccer.
Elisa Bhatia
Servant, leader, wife and mother, continuous learner with a heart for adventure and love of travel.
Elissa Folk
UX designer born and raised in America's Heartland with a keen eye for details. Proud mom to two amazing young ladies, married to a brilliant nurse practitioner, procurer of new skills, former intern for Dunder Mifflin, typically found planning the next home upgrade or vacation in spare time.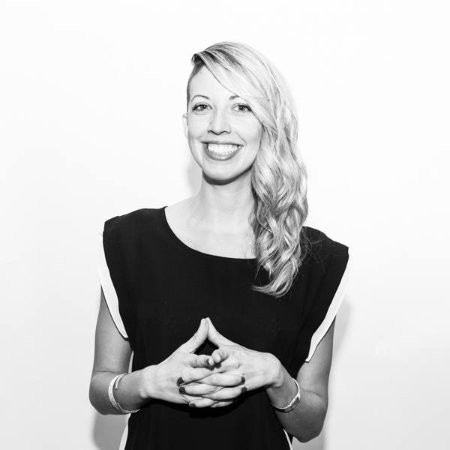 Emily Allan
Product Manager. Proud Dog Mom. Extreme Organizer. Stand up Comedian. Representing Durham!
Emily Goodrich
Lives to be outdoors, play soccer, and work with great teams
Eric Boehs
Software Engineer and Rubyist. Father of two girls. Jeeper. Overlander wannabe. Will automate all the things. Once hooked up Siri to turn on his fireplace.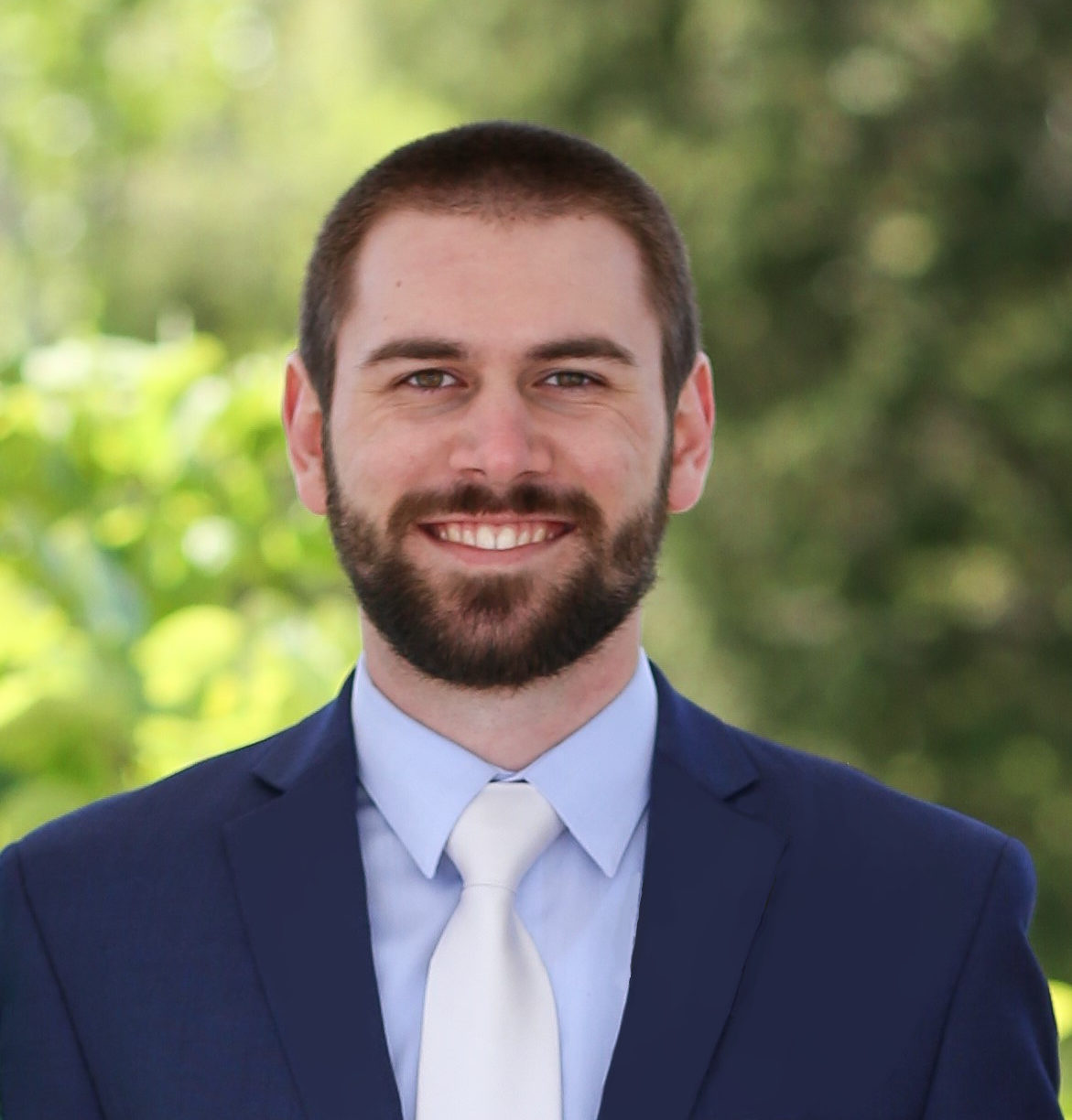 Evan Parish
Software engineer. Lifelong learner. Husband and dog dad. Loves playing board games, video games, and tabletop RPGs. Will talk about them forever. Enjoys a good movie/show and a relaxing staycation.
Evan Smith
Software Engineer living in Portland, Maine. Can usually be found reading, running, wrangling his Corgi-Aussie, Grizzly, on a walk, or competing alongside his wife at pub trivia.
Farrah Evans
Delivery Manager, and all things Agile who loves being creative. In my spare time I love to travel and bake.
Gary Fallon
Security engineer. STEM education advocate. Escape room enthusiast.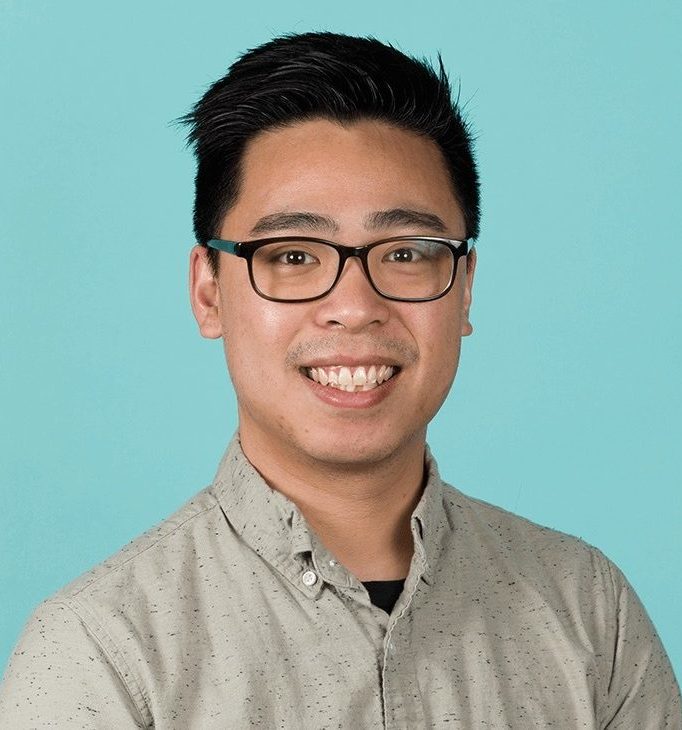 Gary Zhao
A LA native transplanted into West Lafayette, IN who's enjoying having four seasons. Burger enthusiast, Dad joke aficionado, coffee connoisseur, bed-making WR holder.
George Wright
Software Engineer. Missouri native, University of Florida alum. Love sports, the outdoors, and reading.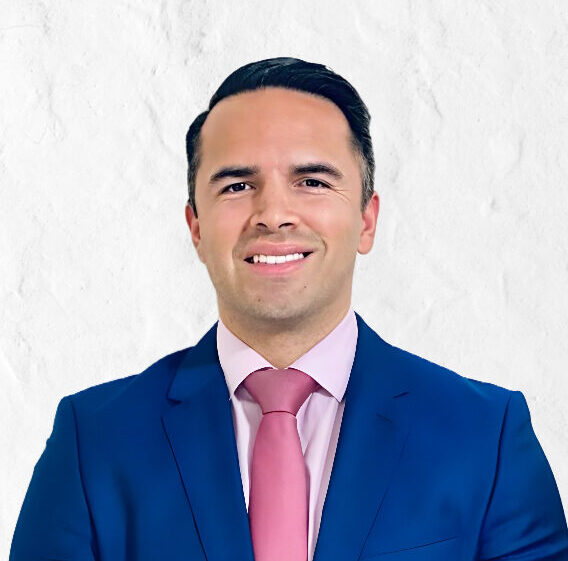 Gerson Reyes
ATO Specialist, married to a wonderful wife and father to 2 beautiful baby girls (toddler & newborn). A Navy Chief veteran. I enjoy spending time with my family, watching and playing soccer, snowboarding, water sports, fishing, hunting, and food.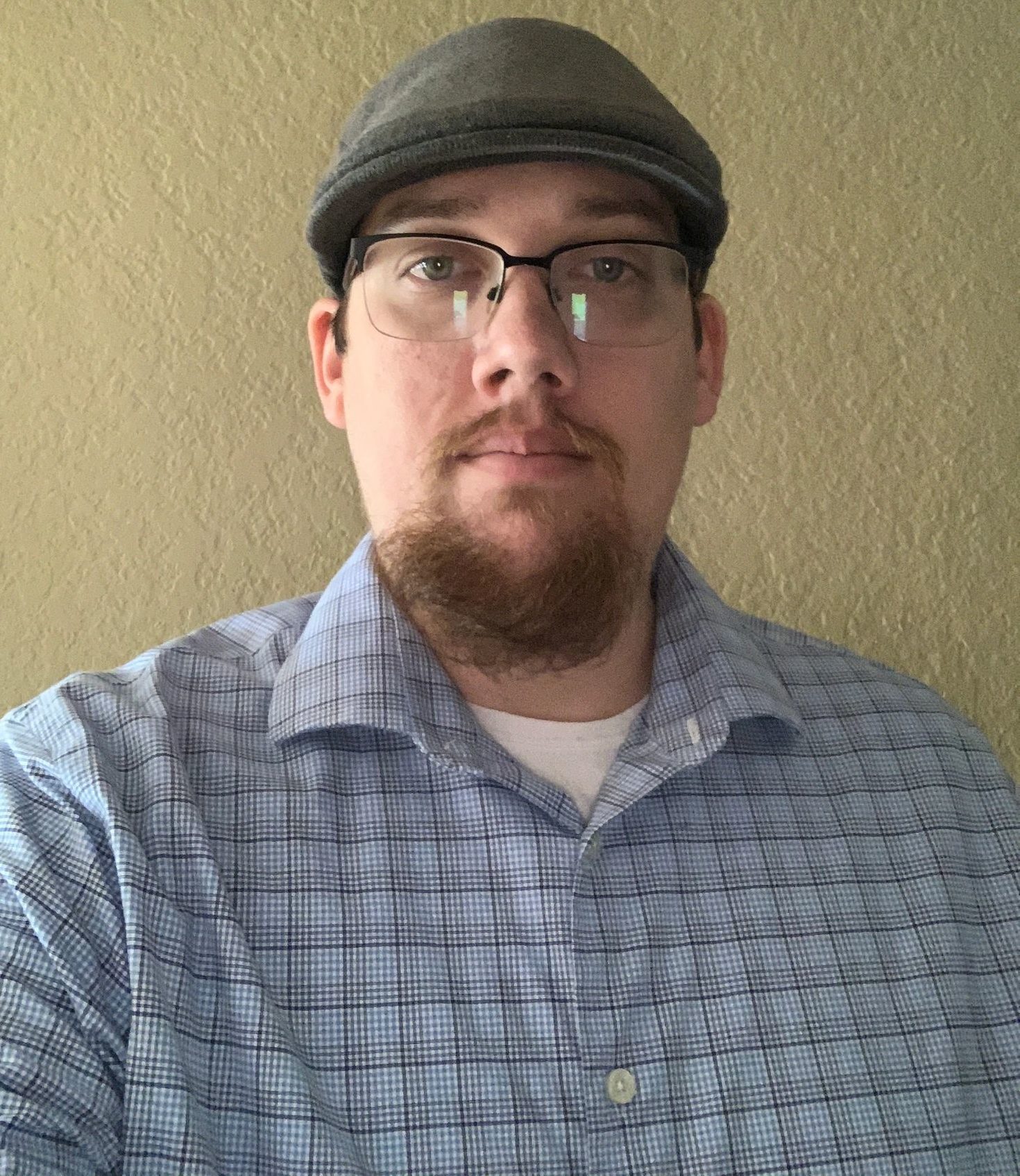 Giles Wells
Father of 2. Lover of Dogs and all things Disney World. Wearer of the hat.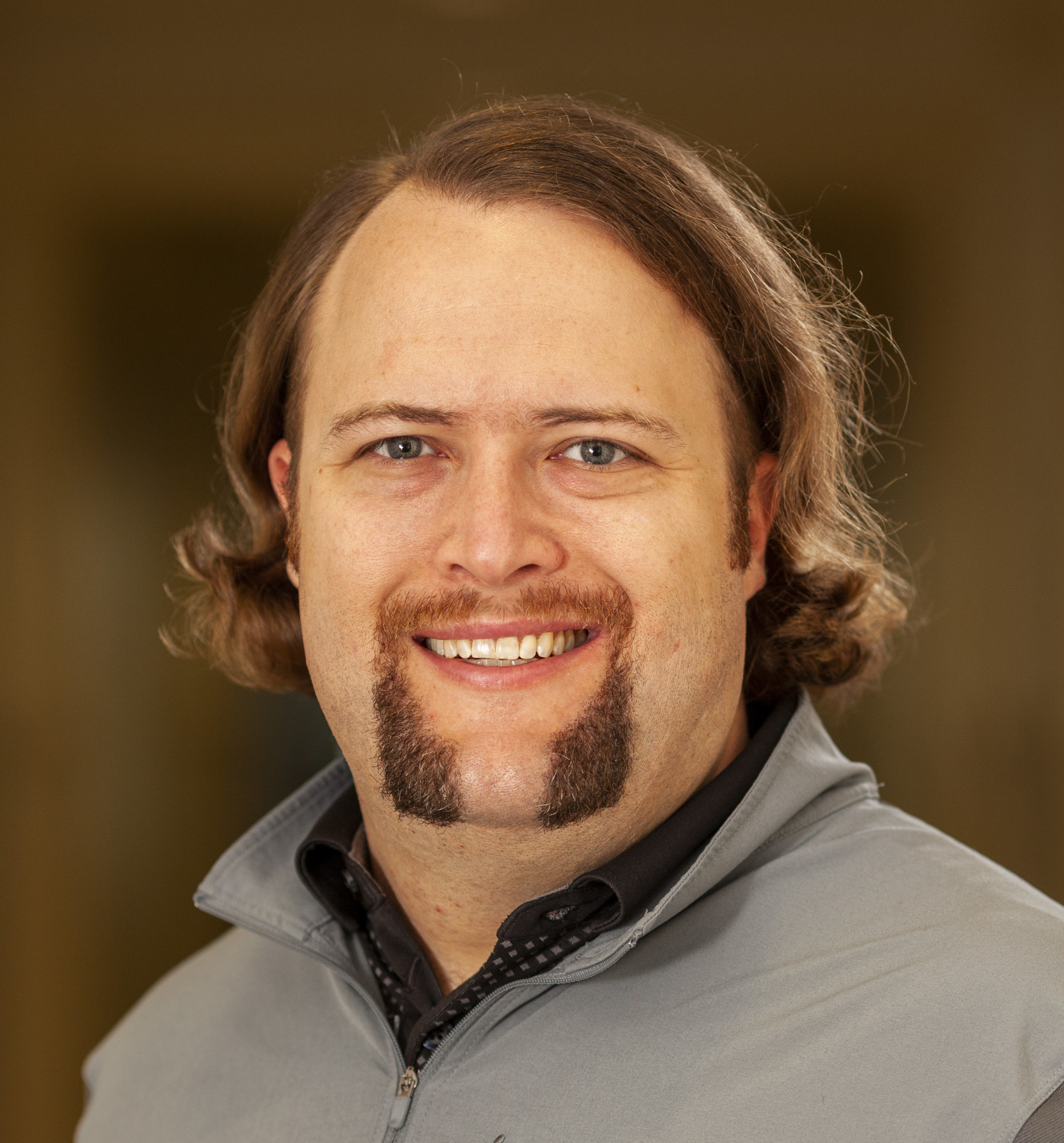 Greg Broz
A Product Manager eager to solve ALL the problems! Virginia Beach, VA native who never left. An avid hunter, a capable gardener, a decent cook, and a mediocre golfer.
Halima Oridedi
Diving into Test Engineering one step at a time. If I could have a superpower, it would be to speak and understand every language in the world.
Hannah Harvey
Technical/Proposal Writer passionate about strategic content development. Colorado native with a cliche affinity for the Rocky Mountains and all they offer. Enthusiast for media, technology, travel, music, nature, and the Oxford comma.
Heath Herel
Amateur historian. Jeopardy! contestant. 19th century dancer. Renaissance Faire geek. Steampunk geek. Civil War re-enactor. One of these is a lie. Careful, man, there's a beverage here!
Heather Caudle
Wife, mom, Bravoholic, and wine aficionado. When not working to innovate Federal Health IT, chasing around a toddler, or cleaning up after said toddler, enjoys cooking & being active- including walking the aisles of HomeGoods.
Heather Fries
COBOL developer from Pennsylvania. I'm a wife, mother, and have 2 cats. I enjoy problem solving, writing, and being creative. I enjoy watching baseball, go Phillies! 
Hector Barreto
Husband and Dad most of the time, DevOps Engineer the rest of the time. In no specific order: loves learning, loves gaming, loves pizza.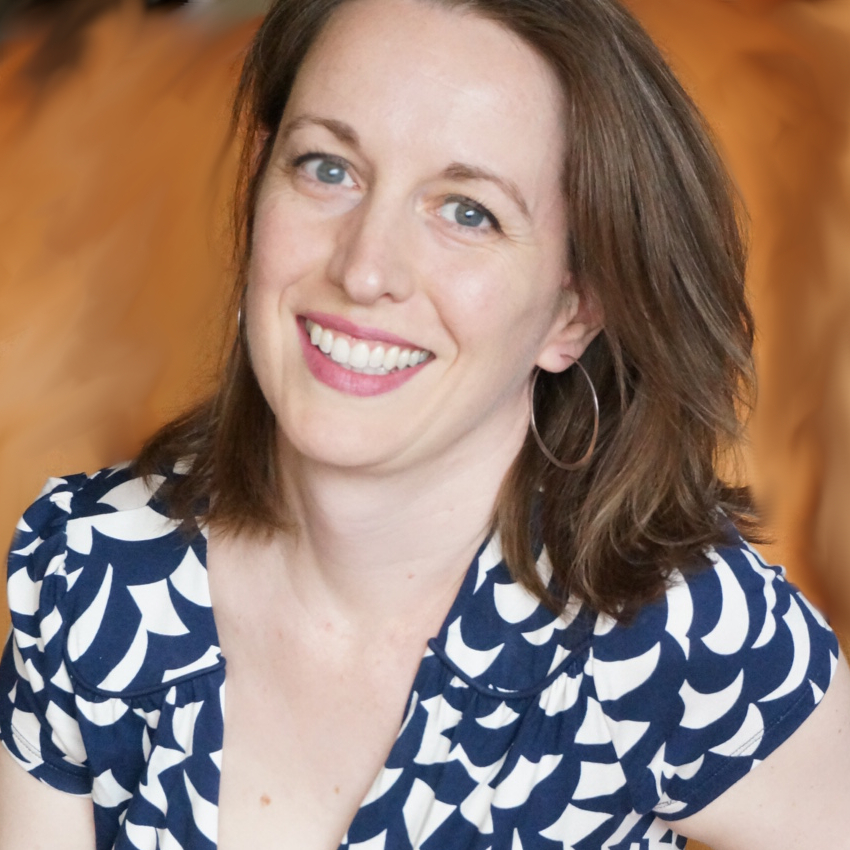 Helen French
"Aunt Ha Ha" to my smallest friends. "Lap" to my cat. Dev turned product manager, cook, baker, problem solver, chamber musician, collaborator, beekeeper, hiker, cyclist, decaf espresso obsessive, once and future thrower of delicious parties. Empowering my users and my team is my passion.
Holden Hinkle
Father. Coder. Vermonter. When he's not basking in the glow of a monitor he's playing with his kids, shredding on the guitar, or exploring the great outdoors.
Holly Li
An accidental CPA with a BA in English literature and MA in linguistics. It's never too late to start something new.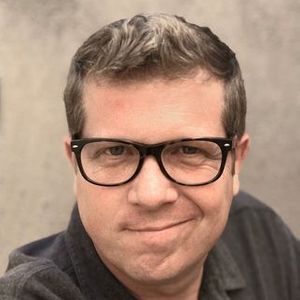 Ian Hilton
UX/UI is what he does. Creating with intention is his passion. "Why?" is one of his favorite questions. "Make it better" is his mantra
Ian Magenta
Passionate software developer and overall goofball. The 5th "Ian" to join the team at Oddball, but certainly not the last!
Ian McCullough
Husband, father, data-loving UX designer, and home cooking nerd. Also known to partake in the occasional hike or kayak ride.
Ian McGonigle
A software craftsman with too many interests and never enough time to explore them all.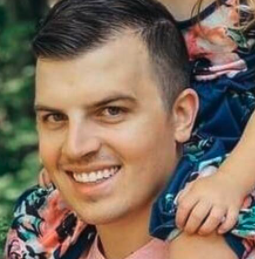 Jacob Uhteg
Husband to an incredible wife and father of two beautiful and energetic girls. Spends spare time camping with family and rooting for the Buffalo Bills.
James Clarey
I am a Production Support Engineer who loves to dig in and solve a problem. Outside of work I am a husband and father that loves video games and collecting video game/pop culture collectibles.
Jamie DeHaan
Type A in the best way, especially as a Product / Delivery Manager. Colorado Native with a sweet tooth. Would move mountains for her husband and daughter but we all know that's not possible. Keeps it real but dreams big!
Jamie Ramsay
UX Designer & Researcher with a passion for every person's story. Scrappy problem-solver, driven to building things that improve the lives in those stories. Leather artisan, culinary mushroom hunter, dog & cat mom, photojournalist, history & podcast nerd, explorer of roads less-traveled, philomath, indefatigable high-fiver, Gold Medalist on Team USA Roller Derby
Janelle Finnerty
Michigan-based UX Researcher, avid traveler, food enthusiast, animal lover, aspiring writer, and tabletop gamer.
Jason Byrne
Software engineer, entrepreneur, and leader by day. Blogger and local historian by night. Spend time with my family and gardening on the weekends. Love nature. Dream of authoring books in retirement.
Jason Mosser
Decades of Software Engineering and more recently DevOps & DevSecOps. Husband and father. Collector of Legos, R/C Cars, CPUs, and many other things. Enjoys SciFi, CyberPunk, and anime. Transportation electrification advocate.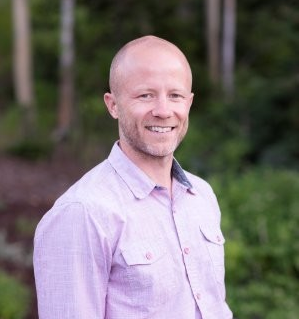 Jason Woodman
Bowhunter of elk and gatherer of product development requirements. Living the dream in Central Oregon with his amazing wife and three perfect kids.
Jeff Dunn
Product guru. Business for breakfast, UX for lunch, tech for dinner. Golf nut. Proud Detroit native, husband, and dad. When not building beautiful products, can be found in the backcountry building forts and lighting fires with sticks.
Jeff Wallace
Software Engineer. Husband. Dad of 2. USAF veteran. When it's warm out, I garden and BBQ. When it's cold out, I hibernate.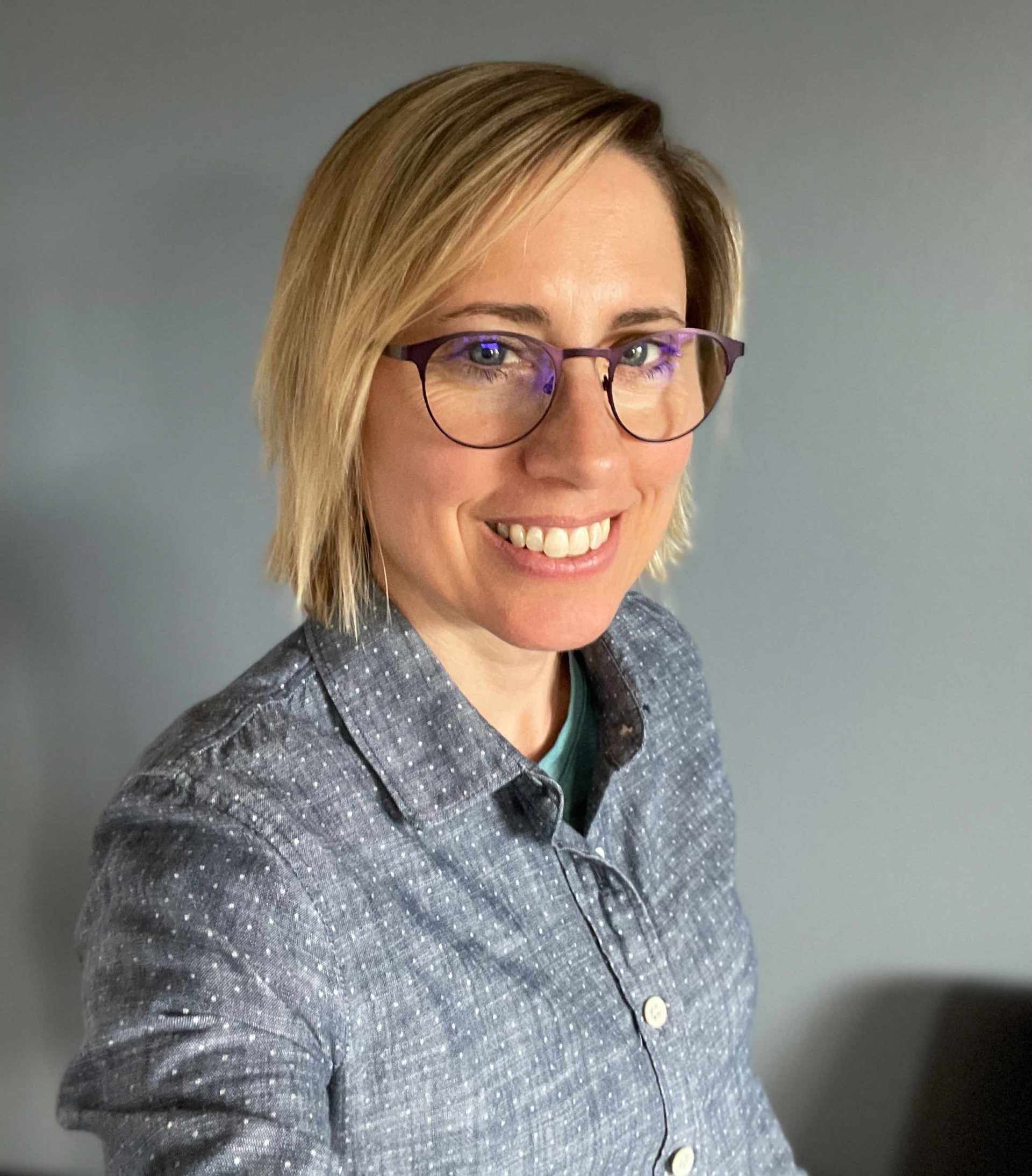 Jennica Stiehl
My name is Jennica and I have spent 7 years as an Analytics Developer at UCHealth. Upon reaching full growth potential there, I enrolled at Turing School of Software and Design. Shortly thereafter I joined Well Data Labs as a Software Engineer and enjoyed a year and 7 months there until I was laid off. I am excited to bring all of that experience to Oddball where I plan to learn and thrive as a Software Engineer.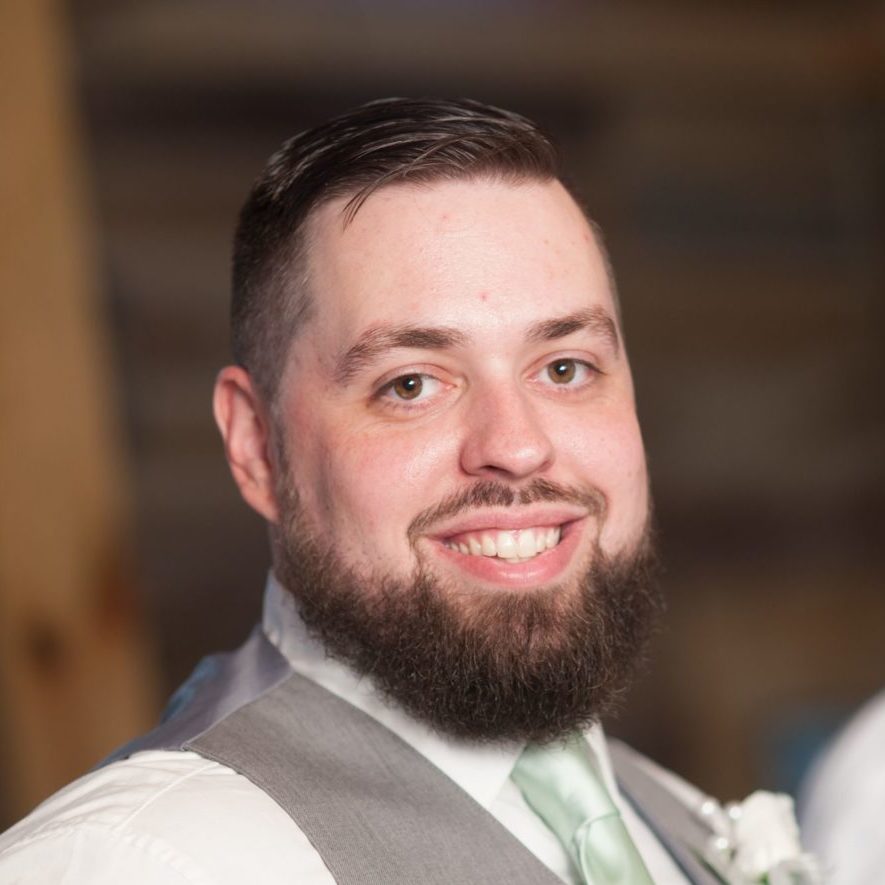 Jeremy Britt
Husband. Tech enthusiast. DevOps Engineer. Lover of family, two dogs, video games, Liverpool Fútbol Club, craft beer, and America.
Jeremy Wu
Software Engineer based in Salt Lake City, UT. When I'm not writing code, I'm probably doing something active (weightlifting, soccer, hiking), playing the piano, or being walked around the neighborhood by my two 90 pound dogs.
Jess Cassidy
Always Jess, rarely Jessica. Partially titanium ex-foreign exchange student. Married to David Cassidy (not that one). Forever wrangling 1 small human and 3 large cats. UX Designer and hardcore user advocate whose designs are way more organized than her office.
Jhonny Gonzalez
Madly in love with my wife. Passionate about coding and technology. Obsessed with eating good food and traveling. Drawing is my meditation.
Jill Taylor
Technical writer/editor. Southern California native. Enjoys travel, outdoor activities, culture, and spending time with family and friends. Proud wife and mother to two daughters and my pug Bentley.
Jim Connelly
Failed bohemian. Long-time internet product guy who spends too much of his time listening to, writing about, and playing rock (and/or roll) music. Also loves reading, running, "prestige" TV and prime rib-eyes.
Joe Knipes
Support specialist striving to solve issues. Guitarist, foodie, jazz fanatic. Proud father and loving husband.
Joe Niquette
Dad, husband, rugged security promoter, DevSecOps pioneer. Avid New England sports fan. When he's not securing the universe from cyber intruders, he's spending time with his family hiking and fishing.
Joe Tice
Product Manager from the great state of GA, process-driven, people-focused. Husband, father, amateur chef, dedicated Marvel movie nerd, and diehard New Orleans Saints fan.
John Bramley
Backend engineer hailing from Denver, currently on the Identity team at VA.gov. Tabletop games, outdoor type-2 fun, and craft beer are all my jam!
John Stevens-Garmon
Georgia bred, Tennessee fed, current Washingtonian (D.C.). Likes include puns, puzzles, pies, programming, pipelines, puppies, and alliteration. Returned Peace Corps volunteer; former govie; current data, DevOps, and infrastructure nerd.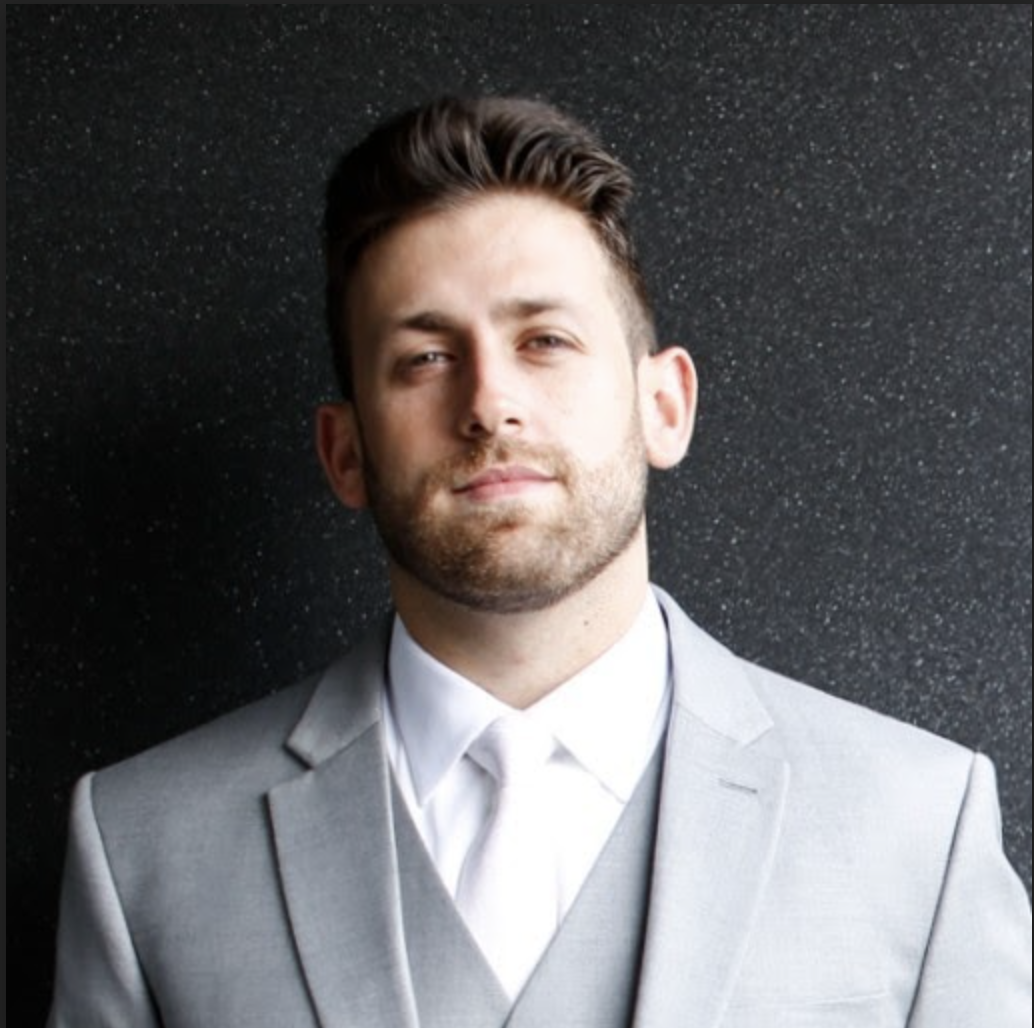 Jonathan Epstein
I enjoy spending time with my wife Thalita and daughter Aurora. They are my world and I cherish them every singe day. As an individual, I enjoy traveling, food (eating out), quoting movie and tv show quotes, and when I have the time, athletic activities (basketball, football, and working out).
Jordan Firari
COBOL developer from Wisconsin. Fan of video games, board games, card games, most sports (especially baseball, go Brewers!), movies, and hanging out with my wife and dog. Latest hobbies include golfing, running, and onewheeling.
Josh Matulonis
UX Researcher by day, dungeon-exploring wizard by night. Lover of science, dream journaling, invention ideas, and fur children.
Joshua Waclawski
Northeast Ohio based DevOps engineer and husband to an amazing physician assistant. Lover of dogs, especially the two freeloading off my wife and me. Most often found either working on random home improvement projects or tinkering with self-hosted software in my home lab. Travel enthusiast and lover of getting lost in the woods.
Joti Giordano
Software developer grateful for every day he gets to work on making the world a better place and becoming a better father, musician, and cat herder.
Justin Woodson
Father to 3 crazy kids, and Husband to the best woman on the planet. Absolutely OBSESSED with the Detroit Red Wings, slightly less with the Baltimore Ravens. Tech rules everything around me. Used to play a ton of video games, but now I'm old and can't stay up past my bedtime. Last, but not least – FOR THE STRAIGHT EDGE
Kaemon Lovendahl
Frontend developer, Husband, Father of 3. A hobby collector that's willing to try anything. Hobbies that have stuck consist of D&D, Magic: The Gathering, Reading, Cross Stitch, Video Games, and Programming.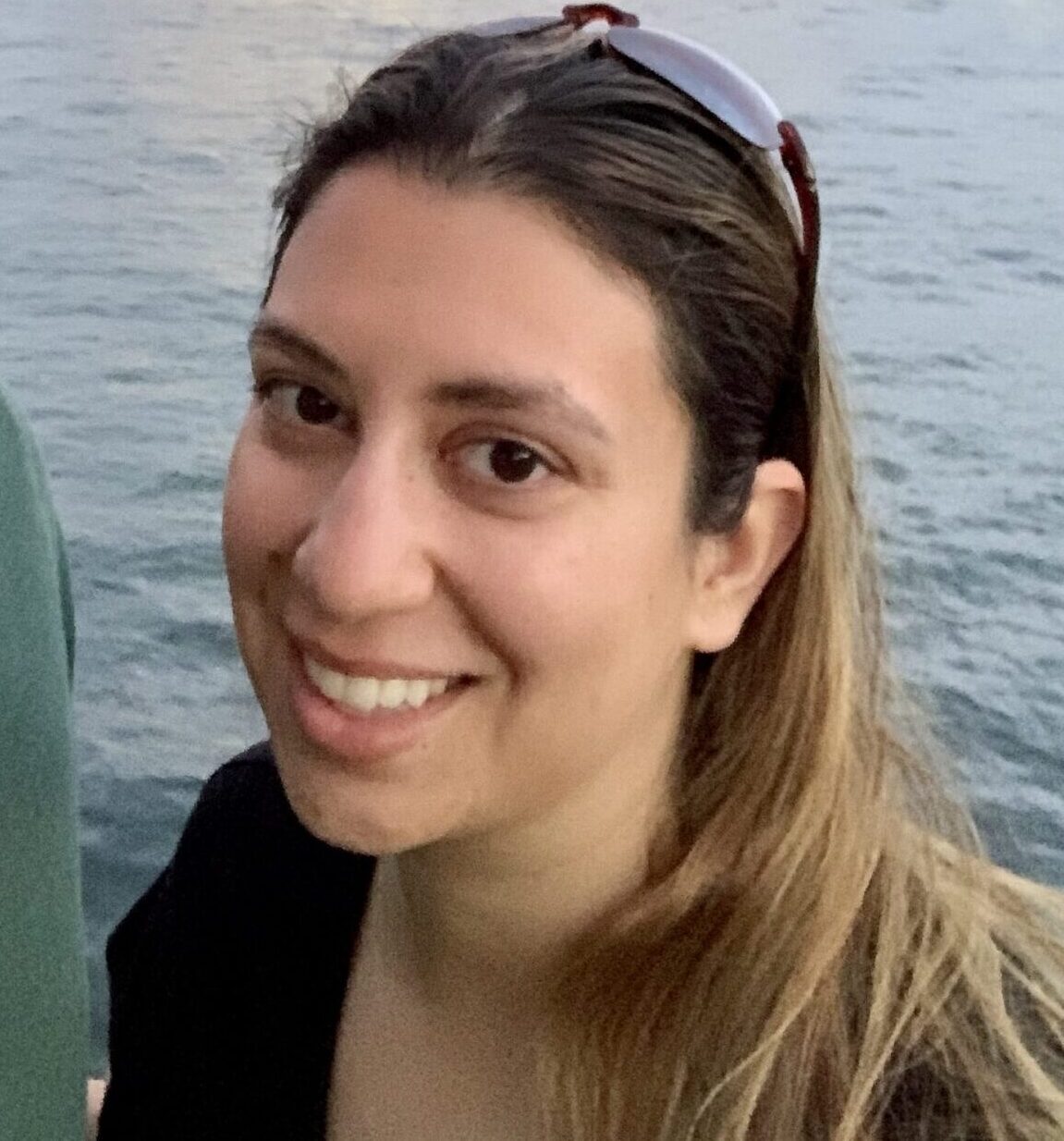 Kathleen Kufalk
Product Manager and aspiring soccer mom living in Wisconsin. I love travel, great food great wine and great company!
Katie MacMillan
Just a second generation coder, married to a coder, and raising a third generation coder. Life is good.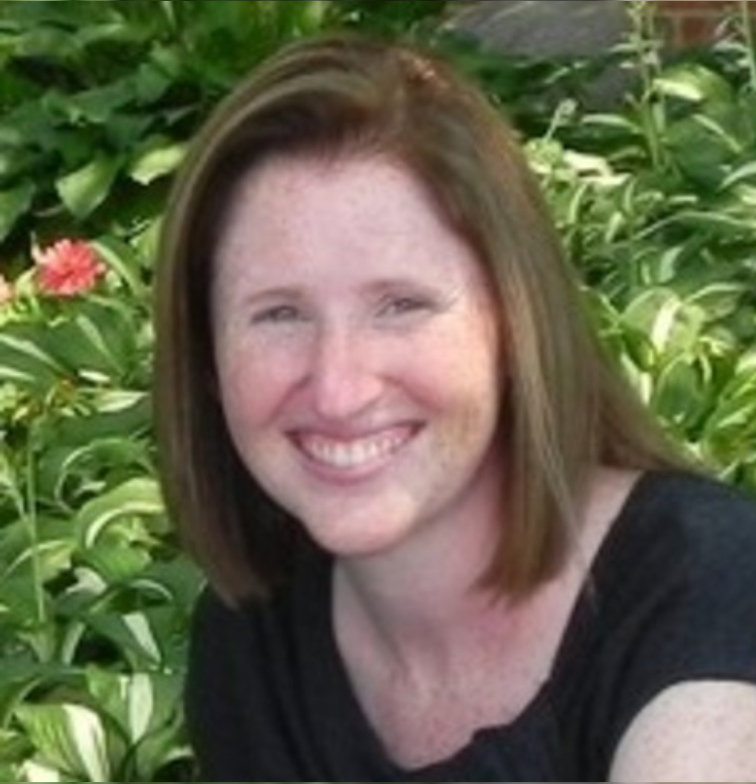 Katie Roach
Servant leader supporting growth, curiosity, and fun. Wife. Mom of 3. Spending my free time at the hockey rink and soccer fields.
Katie Schmotzer
Operations nerd with a passion for learning about people and finding connection. Lifelong Arizonan that hates being hot. You can find me at my kids band performances, growing succulents and traveling anywhere and everywhere.
Keely Fogarty
Product Owner plant mom who is learning to live a Gluten Free and Sugar Free life. Most GF breads are 4/10 but stevia is 10/10.
Keenan Schouten
Senior DevOps Engineer, mastering IT Infrastructure for the better part of a decade. Barbell-fueled survivalist venturing into Advanced Paramedics, Combative Training, and Strength Coaching. Let's innovate together!
Keith LaFrance
Data guy from Maine, head girl's soccer coach, and dad to 2 amazing kids. Veteran of the USAF and run a local non-profit for kid's sports in my off time. Love to hike the AT!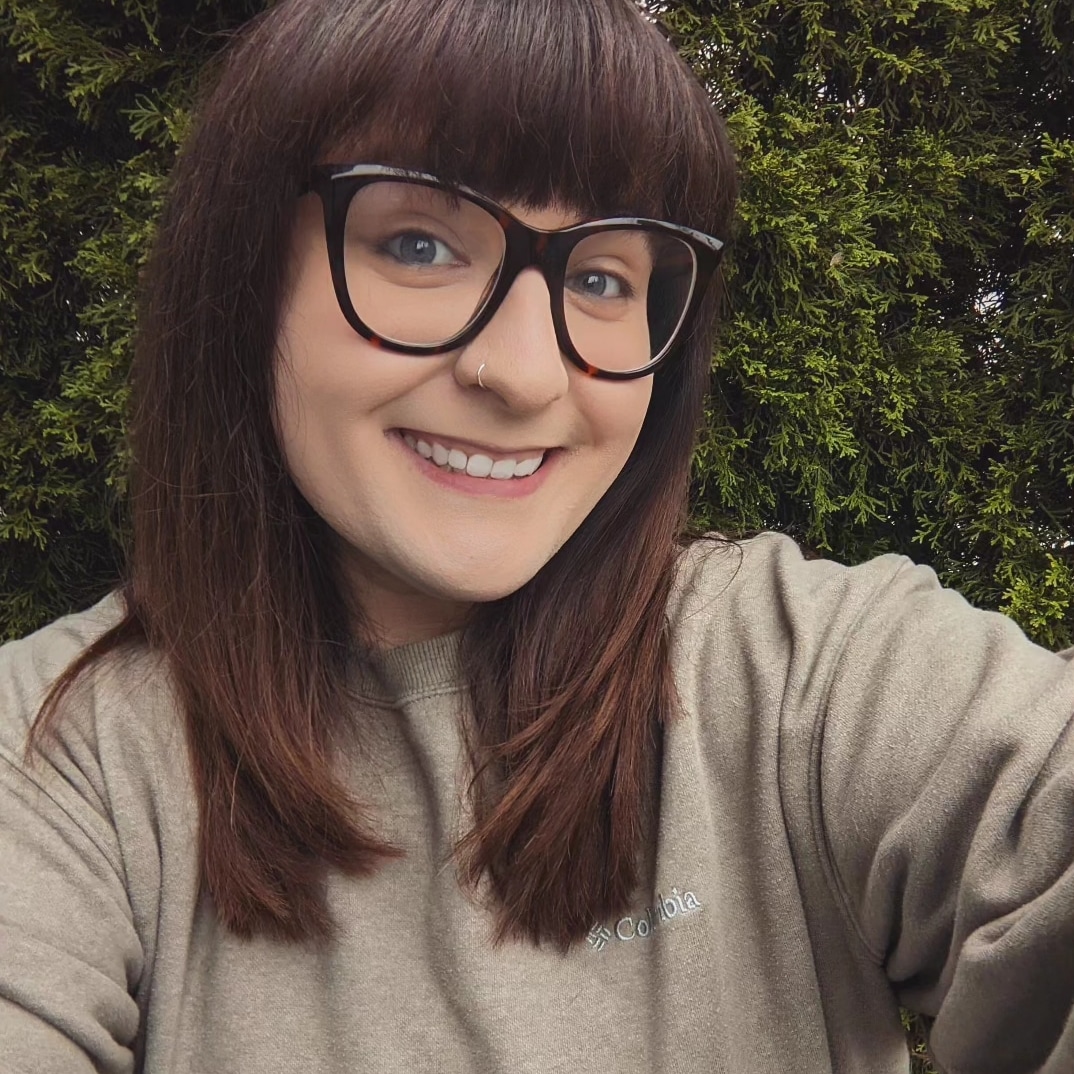 Kellie Tuttle
A helpful resource for humans! You can find this dog & cat mom in Michigan with my face planted in a book or out for a stroll.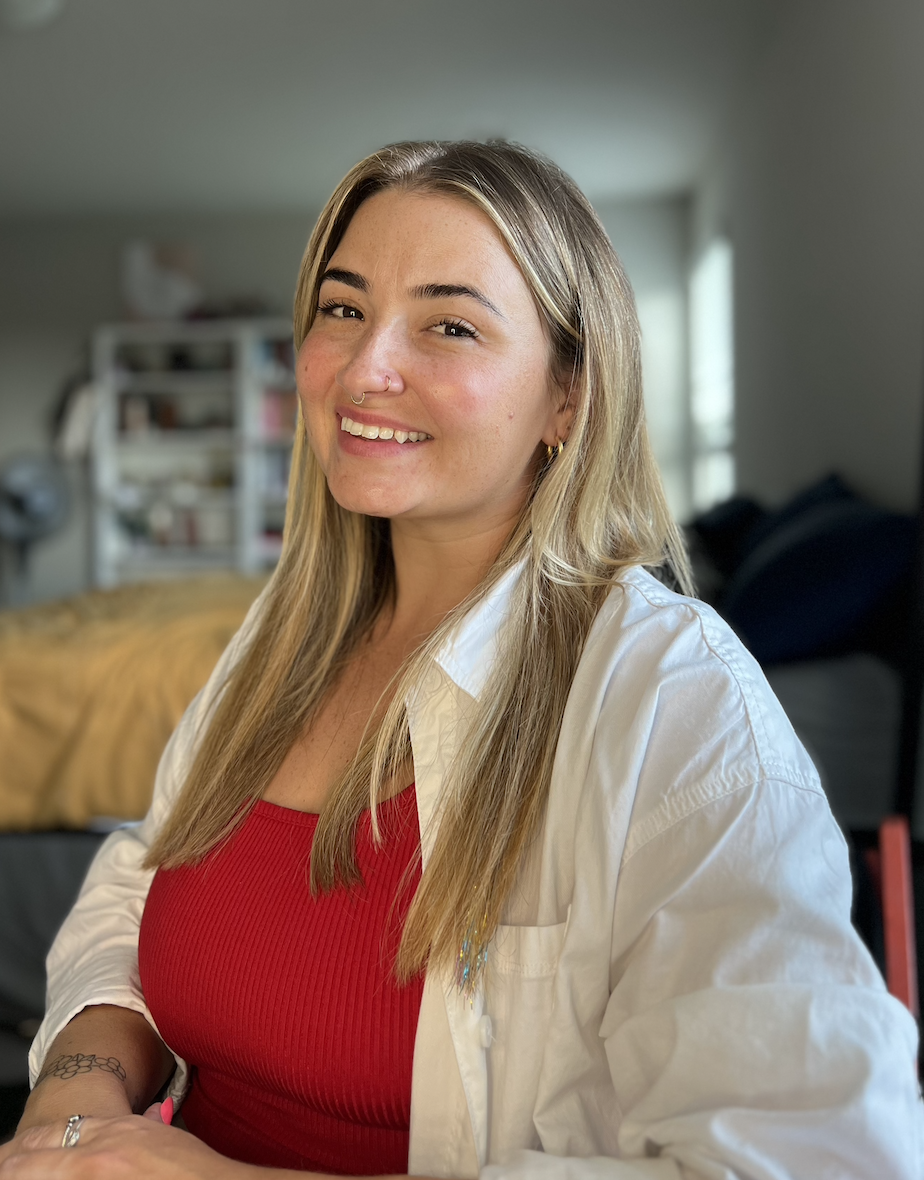 Kelly Butterweck
Support Specialist who loves to travel. Mom, avid reader and coffee drinker, and baseball enthusiast. Enjoyer of walks in the sunshine while listening to music, taking pictures of sunsets, and dance parties with my son.
Ken Hughes
DevOps Engineer and knowledge enthusiast with a passion for cycling and the outdoors. When he's not designing and building cloud infrastructures or riding his bike, he is likely off trying to learn something new.
Kevin O'Donnell
Recruiter by day, meditation teacher by night. Dedicated to helping people live their best lives!
Kim Wade
I'm an Associate Product Manager passionate about reading, fascinated by nature, and always eager to travel and see new things. I live in beautiful California with my wonderful husband.
KJ Staley
DevOps Engineer who has a passion for sports (football & basketball especially) and playing/collecting video games (a strong focus on retro RPGs)
Kyle Bishop
Proposal Director, dad, husband, and Tar Heel living in the DC metro area. Passionate about science, tech, space, public policy, and international relations.
Kyle Crockett
Father, husband, and tinkerer. Enthusiastic about tech, both vintage and cutting edge.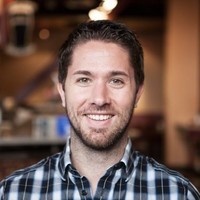 Kyle Henson
Software engineer that loves sports, live shows, and the outdoors. Spends a lot of free time traveling, playing video games, and researching cars.
Kyle MacMillan
Software Engineer, husband, father, and veteran. An all-around nerd that also enjoys snowboarding and scuba diving.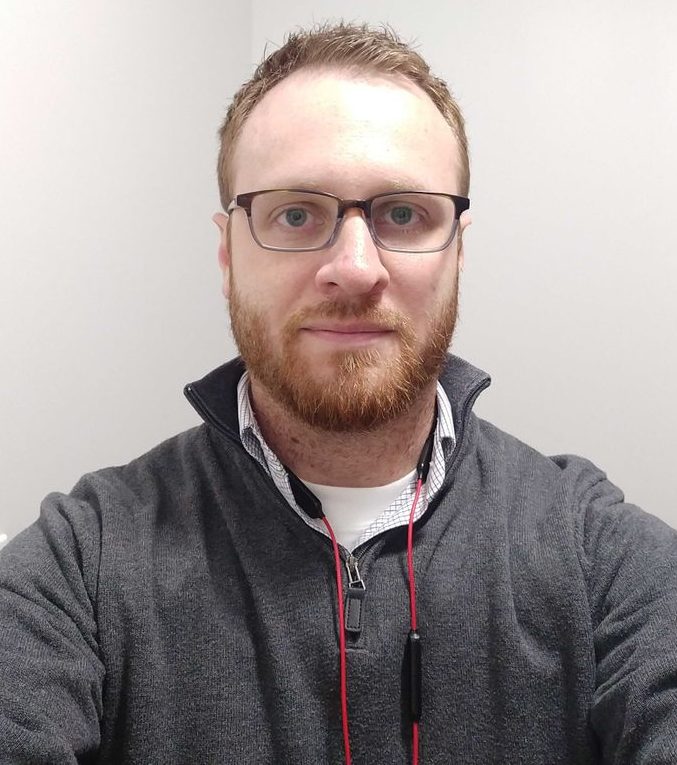 Kyle Matheny
Father, husband, and overall tech enthusiast. I enjoy playing [what sometimes resembles the game of] golf in my free time.
Kyle Rivers
Technical Recruiter, a family man, and lover of most things music and nerdy just don't ask him if Star Wars is better than Star Trek.
Lance Alligood
Playing with Legos as a child, my mom thought I was going to grow up to be an architect. As a data engineer I still get to build with blocks, it's just that those blocks are made of data.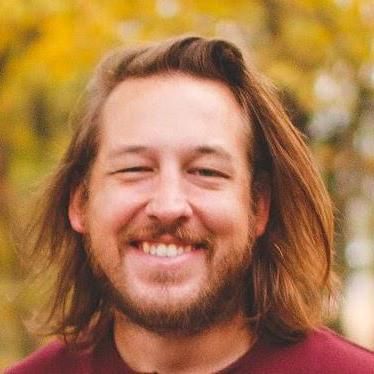 Lee DeBoom
Software developer that loves solving problems and improving the lives and workflows of others. Outside of work, father to the craziest kid and husband to an incredibly thoughtful wife.
Lee Warrick
Fullstack Software Engineer, Podcaster, Event Organizer, Japanese Language Nerd, Guitarist, and Gamer. Former Firefighter/Paramedic and Registered Nurse.
Lia McCabe
Aside from UX Research, I'm passionate about neurodiversity advocacy, and am the host of a Top 2.5% ranking podcast from over 3 million globally.
Linda Ramirez
Storyteller at the core. Brought on to tell stories through UX Design. Life's motto "Always remember to fall asleep with a DREAM and wake up with a PURPOSE."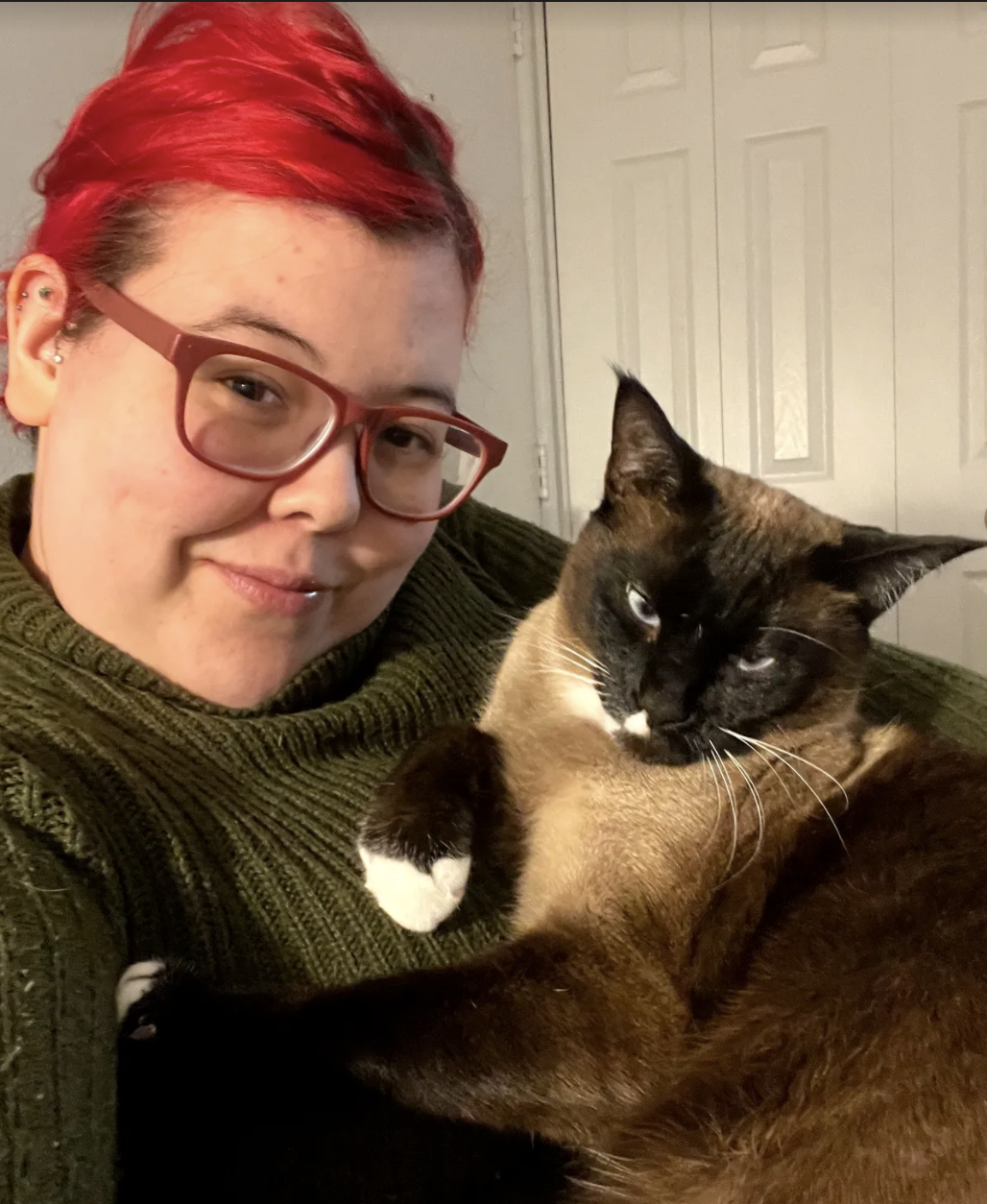 Lindsay Insco
Korean-American software dev turned manager with a love for connecting people to technology and improving their lives. I'm also a crazy cat lady, roller-skate every chance I get, mathematics enthusiast, gamer, and photographer. Michigan native! Go blue!
Lindsey Hattamer
Native Yooper of Michigans Upper Peninsula, German Shepherd dog mom and coffee lover. When I'm not rocking out code, you'll find me traveling the world!
Lindsay Li-Smith
I'm a Bay Area native with many passions including travel, music, dance and art.
Lindsey Sprinkle
Passionate Product Manager who loves a good challenge and will take anyone on in a game of Clue. Big fan of obscure 80s aesthetics, clear and concise copywriting, and sitting on rooftops with friends.
Lisa Corneh
ATO Specialist, when I am not assisting clients to mitigate vulnerabilities in Information System, you would find me doing DIY's project during my free time. Technology Enthusiast!
Lisa Kahler
Senior Product Manager. Proud mom and grandma, MCU geek, collector of more craft supplies than I'll ever use. Applying logic to illogical situations is my superpower. My Schitt$ Creek gif skills are on point.
Lisa Lindsey
Delivery Manager with a zeal for all things agile. Mother of two beautiful daughters. Love to spend my pastime cooking and entertaining family and friends. 
Lucas Draney
DevOps Engineer, Dad, Neovim nerd, philosopher, snowboarder, BMXer; I love spending time with good people; and dream of designing the perfect snowboard boot.
Lucas Wright
A Senior UX/UI Designer and joined the Oddball team in October of 2023. He resides in Omaha Nebraska where he enjoys booking punk and metal bands as a hobby, chasing after his 3 extremely active, crazy boys and winding down at night with a nice glass of white wine and a horror movie!
Maegen Delisle
Self-proclaimed fun mom to a teenage boy, that loves to travel and go to concerts. I love learning new things, as well as my adventure in technology.
Marian Lumba
Frontend engineer that turns ideas into tangible web apps. Spends time off screen via recreational sports, cooking viral recipes, dancing, traveling, and the occasional outdoor walk.
Mark Perelman
Hey, I'm Mark! By day, I'm a data scientist, crunching numbers like a pro. By night, you'll find me strumming away on my guitar, spreading good vibes with my funny bone.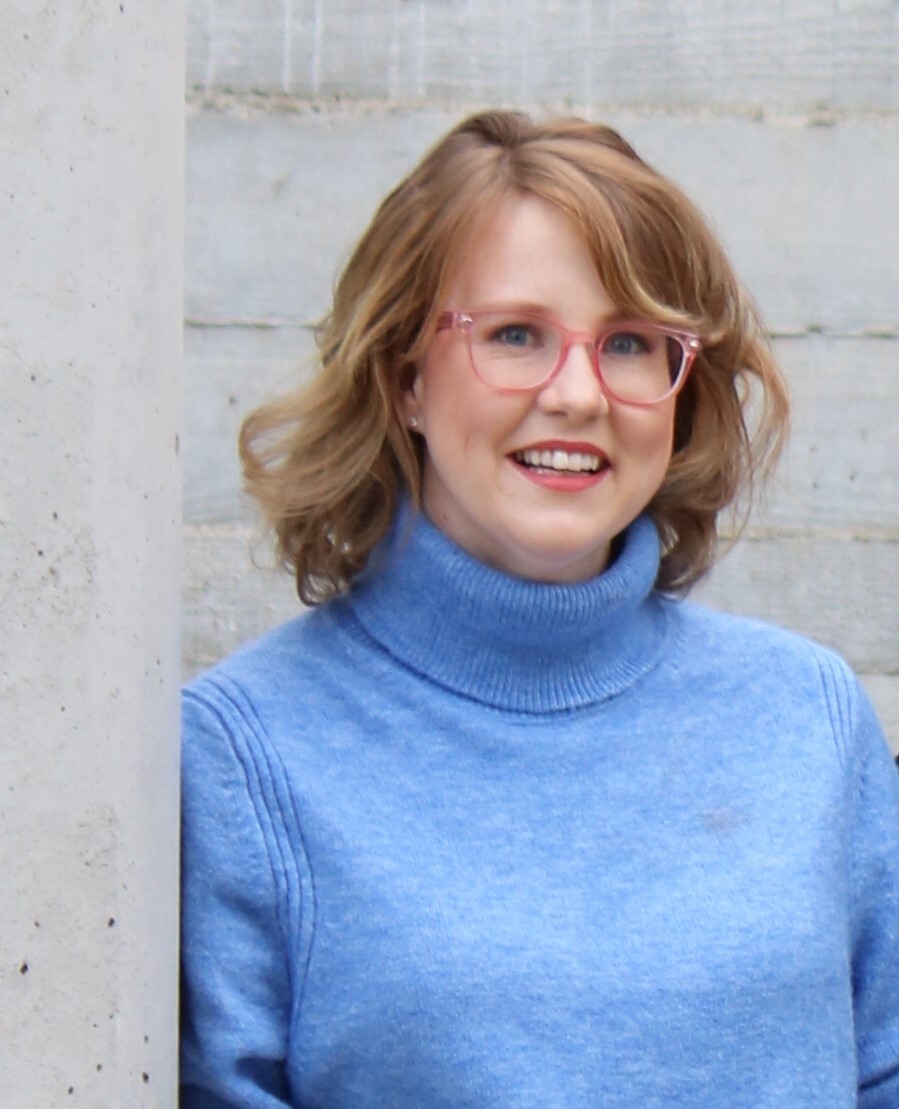 Megan Siddle
Product Manager. Momma of two boys! My spare time is spent quilting, baking, or DIYing something.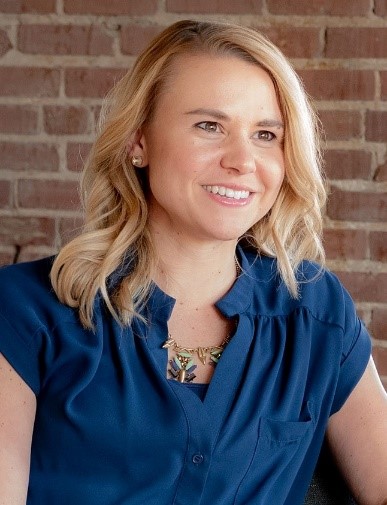 Megen Schlesinger
Program Manager, mom of 3 wild boys, military spouse, Army veteran, aspiring triathlete, and Office enthusiast. A native Marylander who loves living in Colorado!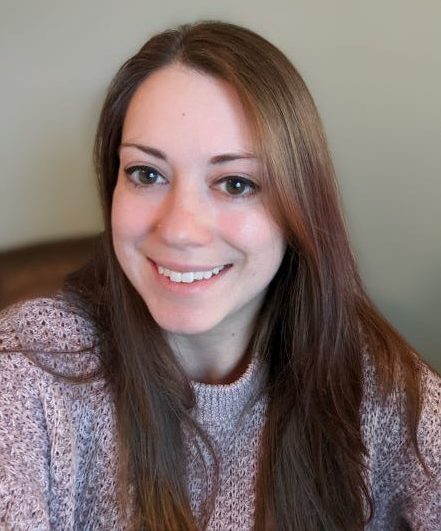 Melanie Jones
Product Manager with a penchant for reading cozy mysteries and enjoying copious cups of coffee. Practitioner of sarcasm. In my spare time you'll find me painting, practicing yoga, or crafting new recipes. Married with two cats.
Micah Frazier
I'm a Fullstack Engineer, avid skier, and spicy food fanatic. You can find me yelling at the TV during most soccer matches.
Michael Eidelkind
Dedicated to improving government efficiency and effectiveness by delivering user-friendly tools. If I'm not working, hopefully I'm skiing, playing floor hockey, or doing something cool with my family.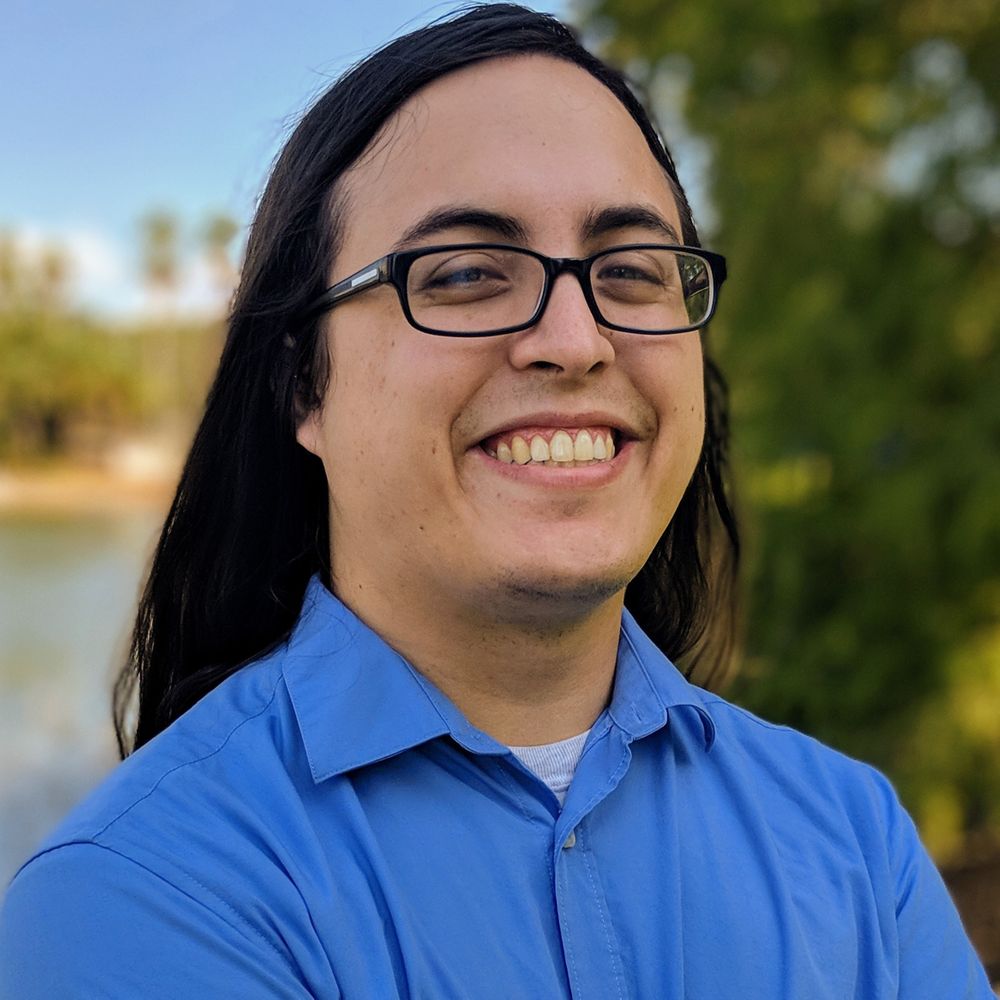 Michael Kimball
Backend engineer by day, frontend dabbler during lunch. Boardgame enthusiast. Sometimes known as Gamemaster.
Michelle Abiose
DevOps Engineer, wifey, aspiring DIYer, traveler and culinary explorer. Army strong. Love spending quality time with family and friends.
Michelle Dooley
Product Manager, data geek and hockey mom x 2. When I'm not busy building best in class products you can find me at the ice rink. I love the outdoors, long walks, yoga, hockey (Let's Go Blues!!), travel and spending time with my family.
Mike Delp
DevOps Engineer and proud Fur Dad to two dogs and three cats. Love the outdoors to take a peaceful hike in the wilderness.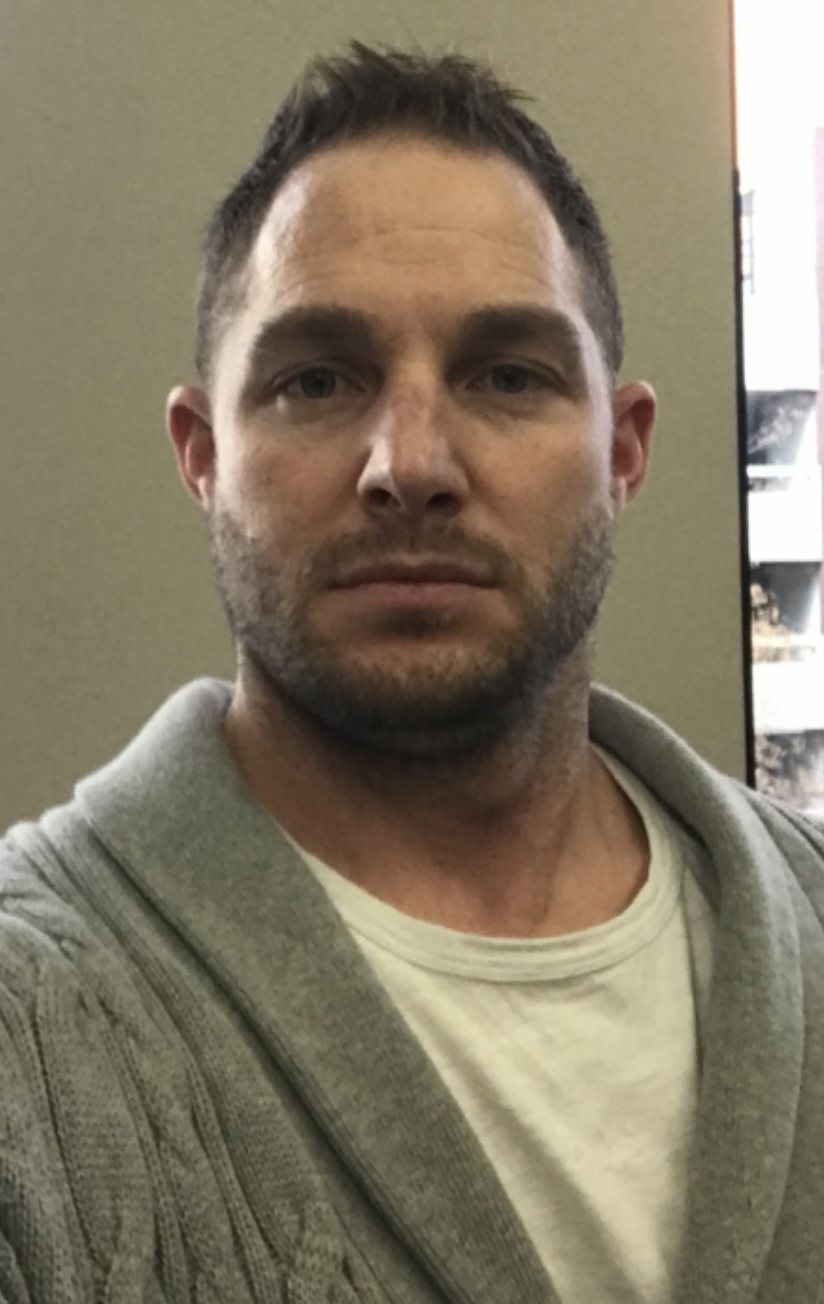 Mike King
Product Manager that enjoys making things better.  Husband, father of two, Army combat veteran, serial DIYer, always doing something.
Mike Kuykendall
A loving husband and father of two, a former Staff Sergeant in the United States Air Force, a 17 year software engineer, and a damned fine person to know.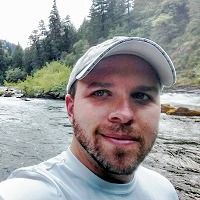 Mike Olasin
An Oddball yinzer irrationally obsessed with clean code. Enjoys travel, breweries, history podcasts, and trying to remember what he used to do before fatherhood.
Mike Ulman
Lives a block from the Chesapeake Bay with two Alaskan malamutes. Grew up sailing and has been windsurfing since 1983. Majored in 19th century Italian history and began mainframe programming in 1978. Has worked on Medicare Common Working File maintenance since 1997.
Miranda George
Mother of 2, wife, and a nutrition enthusiast. I'm a QA Engineer who enjoys finding software flaws.
Nancy Smith
Native of DC Metro Area, Coffee and Beer Aficionado. When I'm not managing IT contracts you can usually find me with my yorki-poo, Charlie taking on new adventures.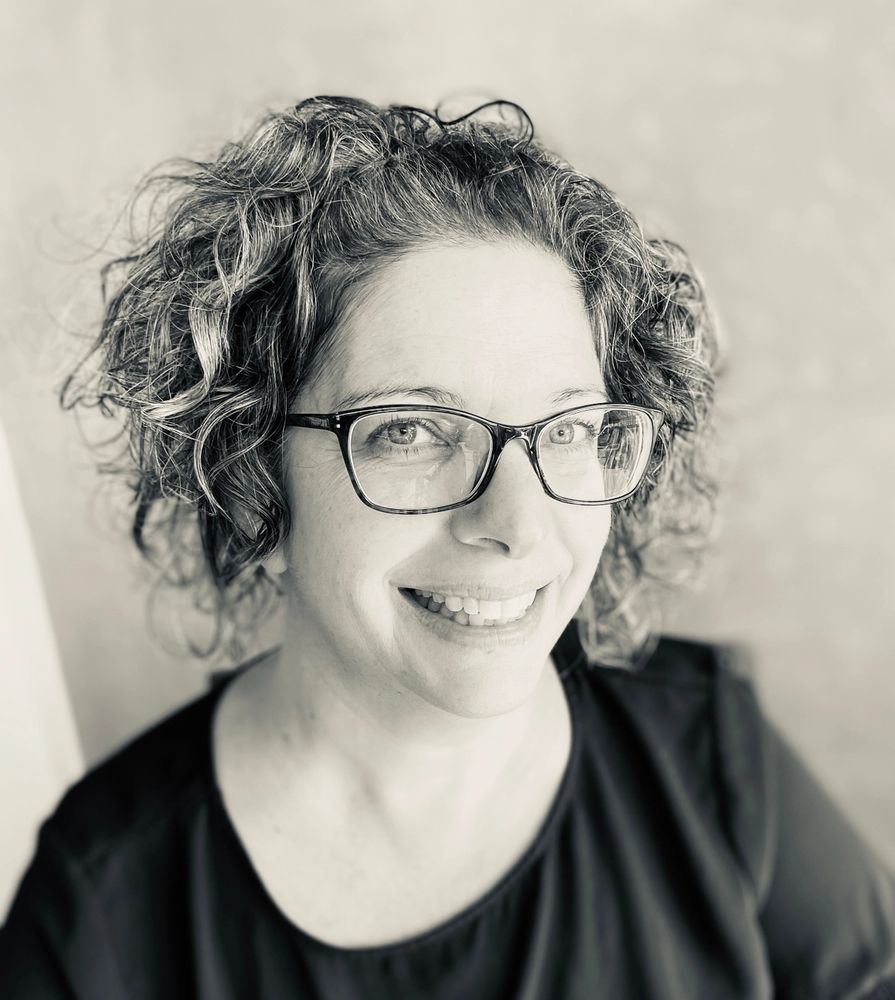 Naomi Marcussen
They say she'll talk to anybody. Just a UX Designer looking out for her users. Loves going on food and travel adventures with her peeps.
Natalie Davied
Scouting for the next Oddball rock star, runs on coffee and working hard so my future dogs can have a good life. I haven't been everywhere but it's on my list.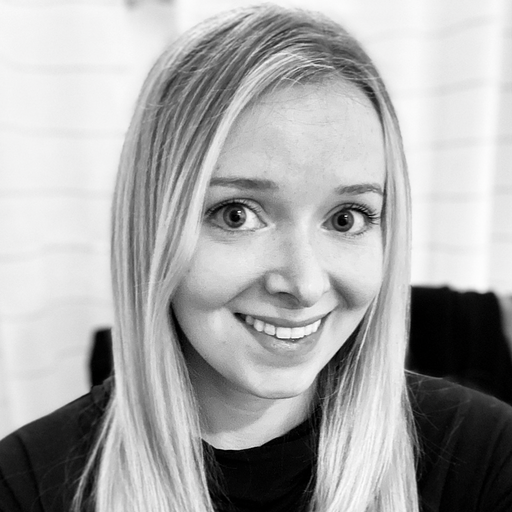 Natasha Huckleberry
UX Designer with a keen eye for details and a passion for improving experiences. She enjoys relaxing with her husband and two cats, traveling, baking, and trying new foods.
Nate Presley
Digital Marketer turned Product Manager. Based out of Louisville, KY. I'm a beach volleyball fanatic and a dedicated practitioner of Brazilian Jiu Jitsu.
Nathan Wright
Husband to an incredible wife. Dad to two adorable little girls. Constantly pursuing the balance between practical and "perfect" code. Former certified welder that eats kale and lifts weights. Lives in Montana and loves being outdoors.
NiaBari Maeba
As an ATO Specialist, I take delight in my role as protector of companies and clients' data. My ethics are creating & implementing more secure Information Systems for everyone. I am a motivated learner and enjoy spending time volunteering and mentoring the young generations in the community.
Nicholas Martin
I have 13 years' professional experience in Higher Education and EdTech, in addition to a service year via AmeriCorps. My professional interests include Motivational Interviewing/coaching, mental health triage, Scrum, and people support. Personal interests include coffee, craft beer, travel, amateur photography, philosophy (particularly existentialism), Portland and the Pacific Northwest, as well as trivia.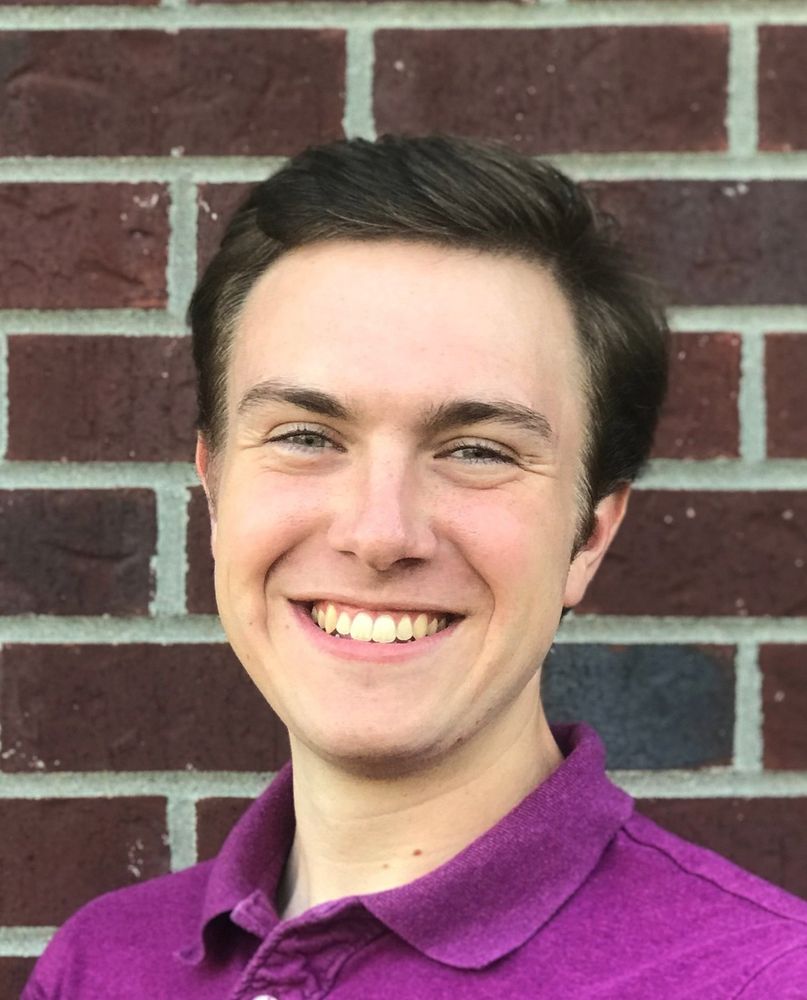 Nick Sprinkle
Follower of Jesus and the one and only husband to Allie. Privileged to architect and engineer solutions using JavaScript and Rails. Enjoys the outdoors, tennis, video games, and tinkering with old and new computer hardware.
Ofelia Castillo
Senior Business Analyst for CWF. Texas native and proud Mom of two grown children. I love spending time with my granddaughter and friends. I enjoy going on day trips.
Pamela Barrett
Senior Software Engineer who is a dedicated Steelers fan with Pittsburgh roots living in the DMV. I love to cook and host family outings and reunions.
Patrick Segura
Passionate visual artist, musician, and developer. Any place where those paths cross is an interest of mine. I dwell under a nested cliff, high in the Appalachian mountains with my partner and forest family.
Pete Egan
Product Manager by day. Explorer by night. I love building and learning new things, both digital and out in the world. I want to hear from you. Let's chat!
Peter Hill
Lifelong computer nerd. Slightly more recent QA Engineer. Taker of photographs. Owner of many keyboards. Since he was already beta testing everyone's software and hardware for free, he figured he might as well do it for a living also.
Philip Dorsey

Family guy and data management professional that loves a movie night (especially sci-fi)
Phylicia Gibbs
Customer Success Manager and Maryland native. Loves hiking, movies and television, traveling everywhere and anywhere possible, and meeting new people. Wanderluster at heart.
Premraj Nalla
Husband, father of two, very enthusiastic in learning new technology with positive attitude. Love to watch movies and spend time with my family and friends.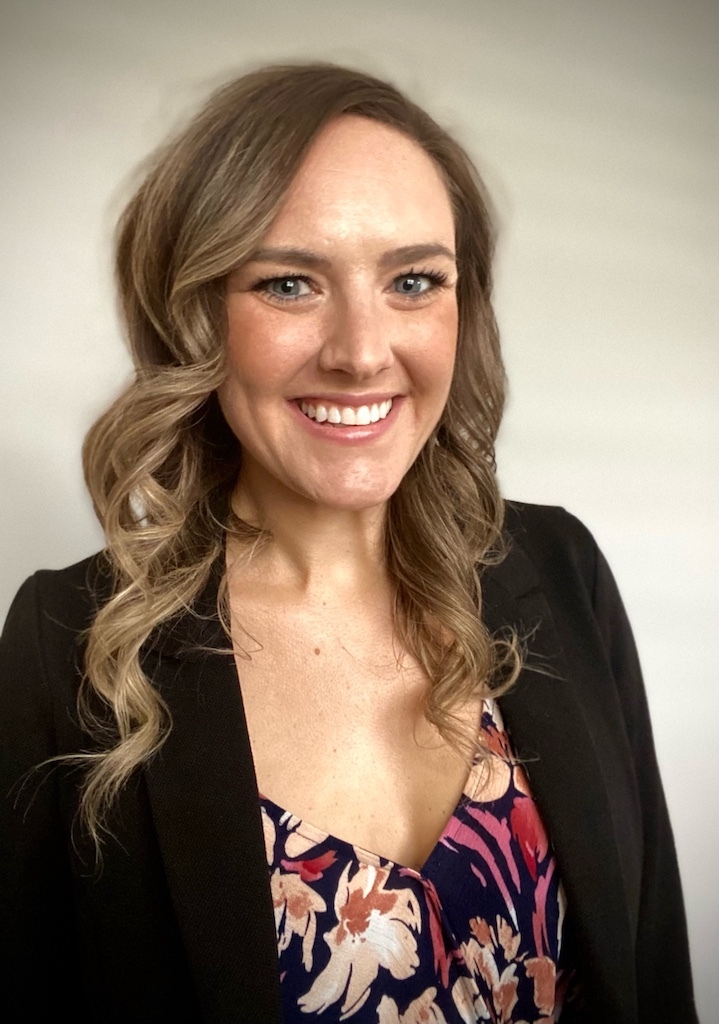 Rachal Cassity
Software engineer and book lover. I love having dance parties with my two amazing children, going on adventures, and working out.
Richard Wyant
I test software. Sometimes I write it. It's fun™️! When I can I mess around with Linux distros on old computers. Whereas traditional rednecks have two or three broken cars in their front yard, I have four or five broken computers in my living room. In keeping with tradition, they are all up on cinder blocks.
Riley Anderson
Software Engineer with a special place for Ruby on Rails in his heart. Cat dad and human dad with a love of cooking, home improvement, and travel.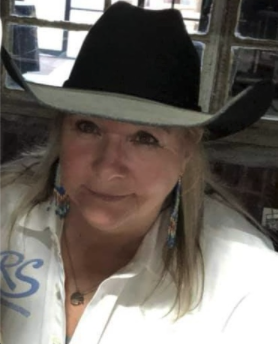 Rita Cannon
Senior Business Analyst Texas born and bred. Enjoy extreme cowboy racing, mounted shooting, and herding cattle with my horse and dog. Always ready for something new and exciting!
Rob Carlson
Resident and native of New York City. Insanely lucky husband, and shameless doting father of two boys. Left, right, or both-brained depending on which has the best solution. Can occasionally be found loitering motionless in trout streams.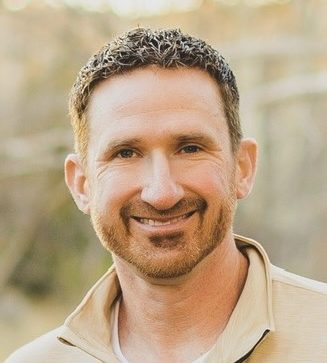 Rob DuHadway
In another life, I'd be a racecar driver. But for now, I dig data engineering.
Robert Hasselle
UI Frontend Engineer and creator at heart. Loves breakfast tacos, games, and dabbling in electronic music.
Rockwell Rice
Rockwell Windsor Rice is a code-crunching, guitar-strumming proud Madisonian with a love for all things Rock'N'Roll and Ruby on Rails. When he's not shredding on his six-string, you can find him tinkering with code and playing with his two best buddies, dogs Gus and Mitch.
Ronny Tomasetti
Proud USMC veteran working on software development. Previously handling machine guns in support of combat operations. Now handling exceptions and searching for misplaced curly braces.
Rowan Gudmundsson
Software Engineer and father to two beautiful bunnies. Owns too many keyboards.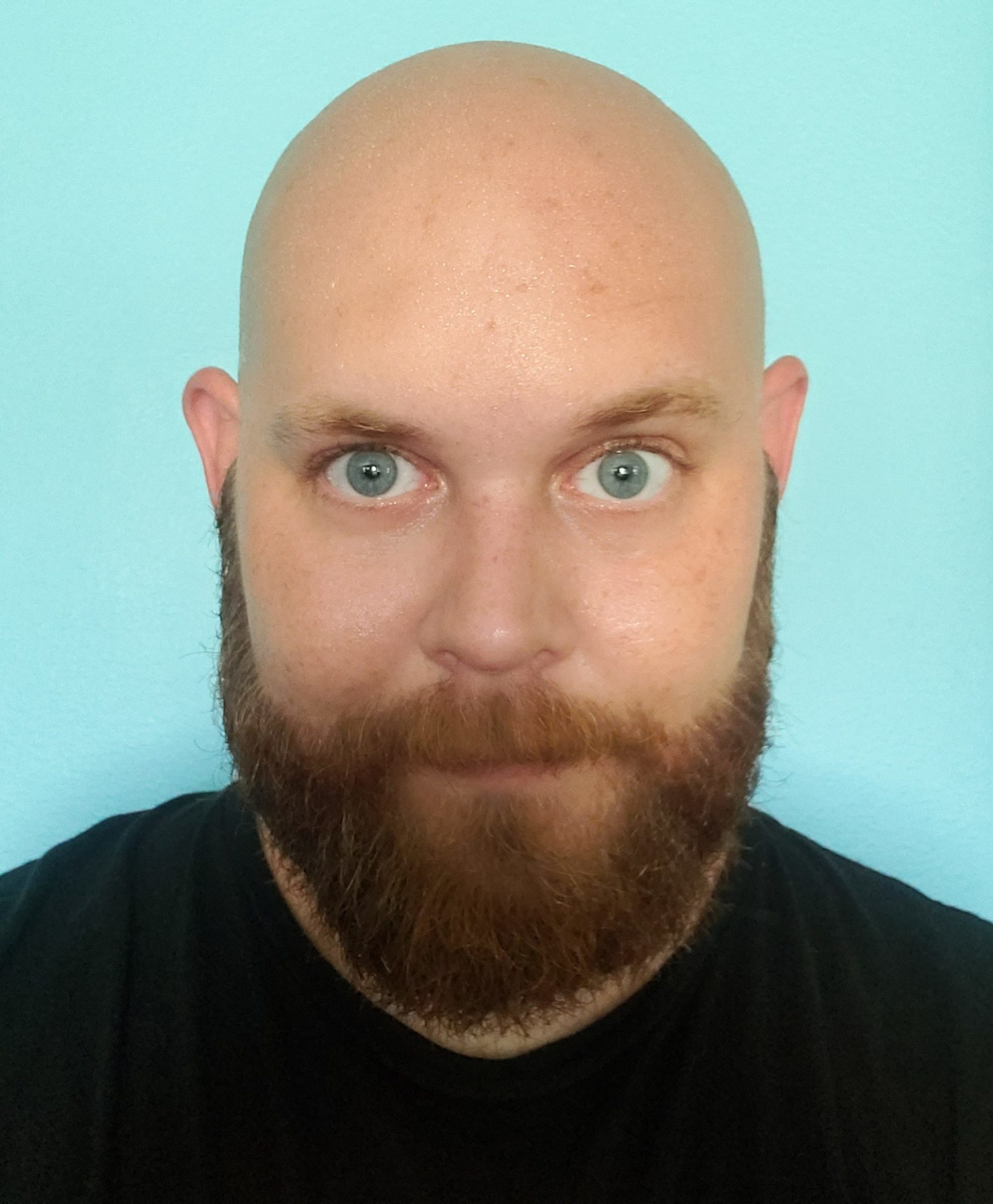 Ryan Beckwith
DevOps Engineer and software polyglot, girl dad and cat dad, and LEGO enthusiast.
Ryan Johnson
Full Stack Engineer. World Traveler. Craft beer connoisseur. Film buff. 2x Spartan racer.
Ryan McNeil
Colorado bred Software Engineer that enjoys a healthy combo of Type II fun and "normal" people things. Skier. Runner. Scuba diver. Beer drinker. Taco destroyer.
Sabrina Crombie
Proposal Coordinator exploring life in Richmond with her husband and their 4 fur babies. Lover of all things football, especially the Eagles. Go Birds!!
Sam Stuckey
Software Engineer with a keen interest in web performance optimization, clean code, and strong design fundamentals. Unless I'm thinking about my dog, in which case nothing else matters.
Samantha Jennings
Passionate problem solver who lives for challenges and putting in the work to make teams/processes more efficient, in order to deliver high-quality products. Interests/hobbies include going to the beach, hiking, puzzles, board games, traveling, reading, playing video games and watching movies.
Samantha Krause
Samantha is a capture analyst and an avid naturalist. In her free time, she is currently working towards her wildlife rehabilitation license and can usually be found in a garden searching for rare birds and plants.
Sara Smith
Accessibility Advocate. UX Professional. Data Nerd. Resident Question Asker. Avid Learner. Problem Solver. Pun-aholic. When not spending time with her three amazing daughters – one may or may not have a wagging tail and four legs – Sara can be found biking across Europe (on her NordicTrack), cheering her girls on at the soccer and track fields, basketball court, and horse arena. Odd Fact: Sara was born with two spleens. Her current spleen count is zero.
Sarah Bible
Product Manager, wife, mom, pet owner. Born and raised in California, currently living in Virginia Beach where I have learned to love jet noise. I enjoy reading, writing, Star Wars, buying new plants and keeping the hummingbirds fed.
Sarah Koomson
Sarah Koomson is an accessibility specialist with Oddball, Io in Washington, DC. Sarah is a first generation Ghanaian American born and raised in Northern California and began working in the digital accessibility industry at United Healthcare during her undergraduate years at North Carolina Agricultural and Technical State University. She received  her master's degree in Information Systems at Virginia Tech in 2021. During her free time, she enjoys spa days, perfume collecting, traveling, and pretty much anything having to do with self care.
Sarifa Khalilullah
Data Analyst, dedicated to creating insightful reports, and dashboards,   Wife, and mother of three, love to read and travel.
Sarit Das
Backend Software Engineer. Enjoys building gadgets and taking them apart. Amateur guitarist. Loves painting, sketching, cooking, hiking and all things nature. Recently smitten by Wanderlust.
Scott Chambers
Software developer/analyst and whatever else is needed. Proud father of two great girls that keep my beautiful wife and I busy. Enjoy traveling and always look forward to that next cruise or island to venture to.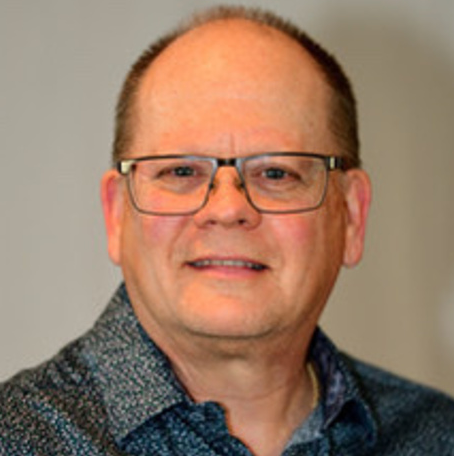 Scott Frye
Release Manager for CWF.  Love travel especially when a passport is needed. Photography a passion to a point that my kids refer to me as 'the paparazzi'.  Make friends with every dog I come across. Love sharing kitchen time with my wife. Woodworking has become my latest new hobby.
Scott Regenthal
Software Engineer who's scrupulous when it comes to solving complex problems. Colorado native and Returned Peace Corps Volunteer. Likes getting his hands dirty tending to a backyard garden and tackling old house repairs. Forever reinvigorated by memorable experiences traveling off the beaten path.
Sean Midgley
Toddler Dad, Software Engineer, & Former Explosives Detection K9. Avid adventurist and willing to "wing it". Luck is what I have left over after giving 100%
Shailan Mandayam
Loving husband and father of two. Lives in Columbia, MD. Around 25 years of programming. Enjoys traveling, playing cricket, cooking and a huge Ravens fan.
Shane Pogue
Avid gamer and tech enthusiast.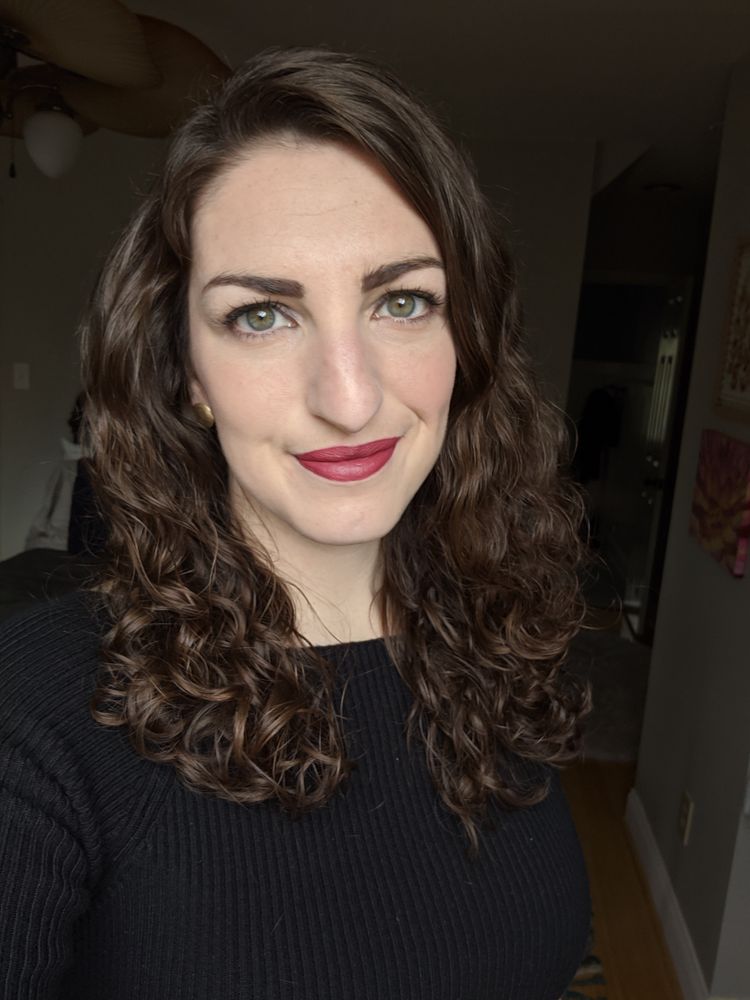 Shira Goodman
Product Manager representing Charm City. Loves to garden and cook/preserve as many homegrown veggies as possible. Always working on a new home project with pup Max as supervisor.
Stephen Pardue
Software engineer who likes coffee, electronic music, and video games. You can find him at a con or concert.
Steven Cruz
DevOps Engineer with a passion for automation. Additionally a Bay Area native and ironically a huge Boston Celtics fan. When not doing tech things, you can catch me exploring new restaurants, powerlifting, playing piano, or hiking.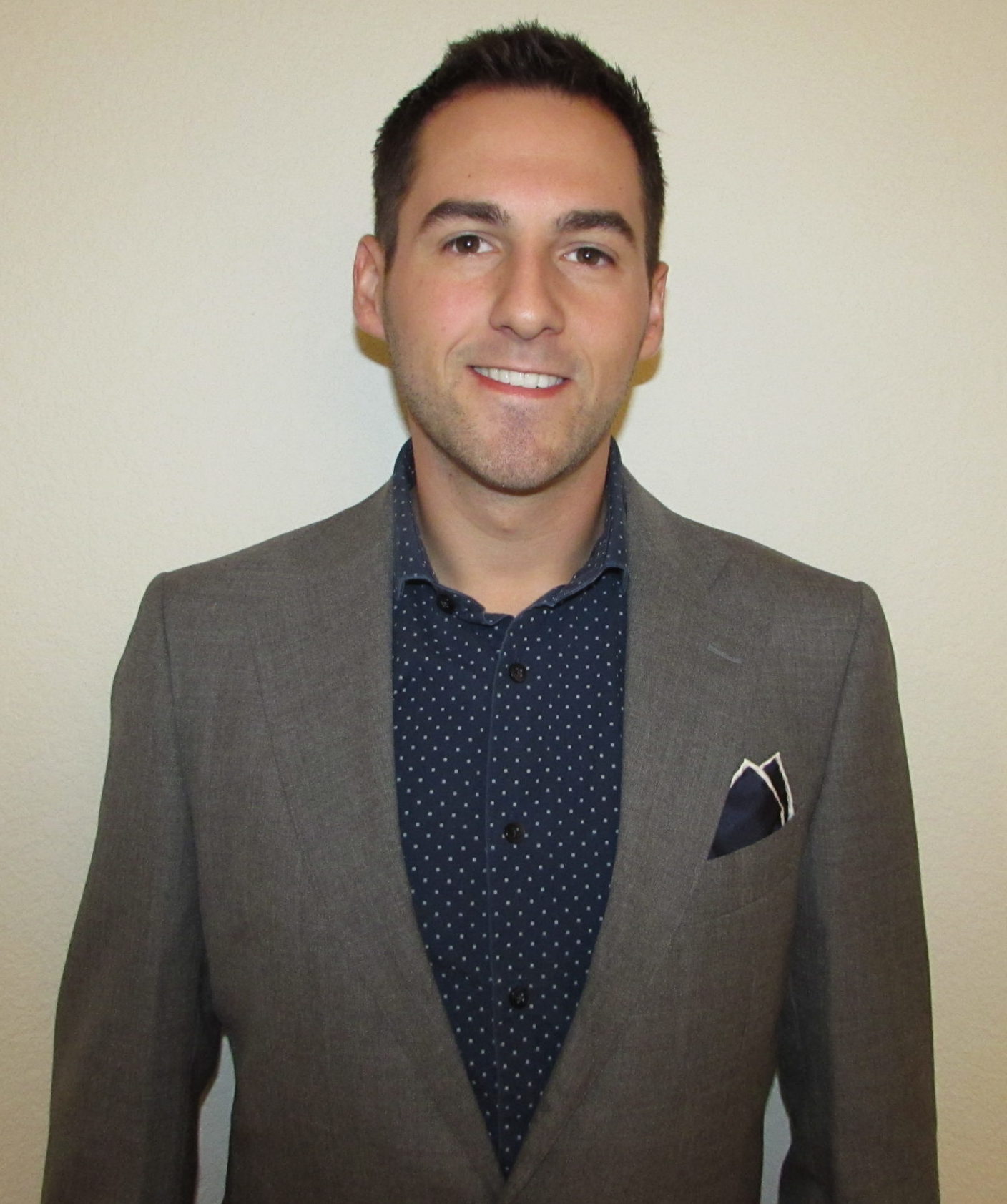 Steven Venner
DevOps Engineer and lifelong learner who loves automation. Avid hiker, skier, gamer. Husband to a loving wife and father to a floofy black cat.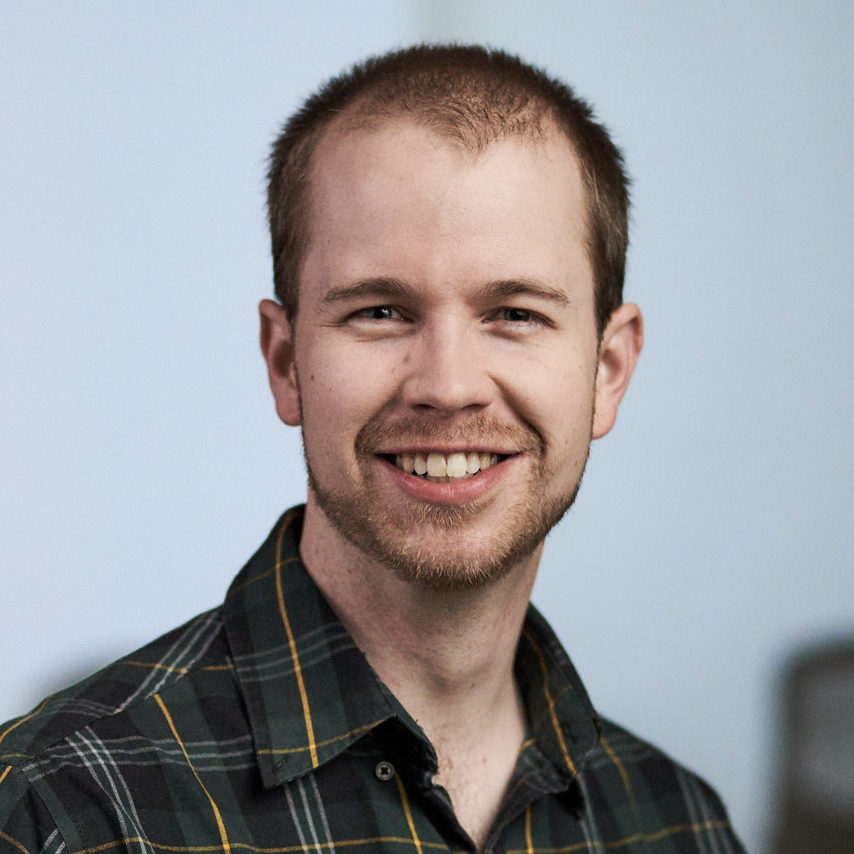 Steven Wade
Software Engineer, creative, husband, nature enthusiast, musician, and cat dad. Former tour guide and digital puppeteer.
Summer Mims
Science enthusiast turned Software engineer. Nature lover who enjoys hiking and kayaking with my dogs and relaxing with books, puzzles, and my cats.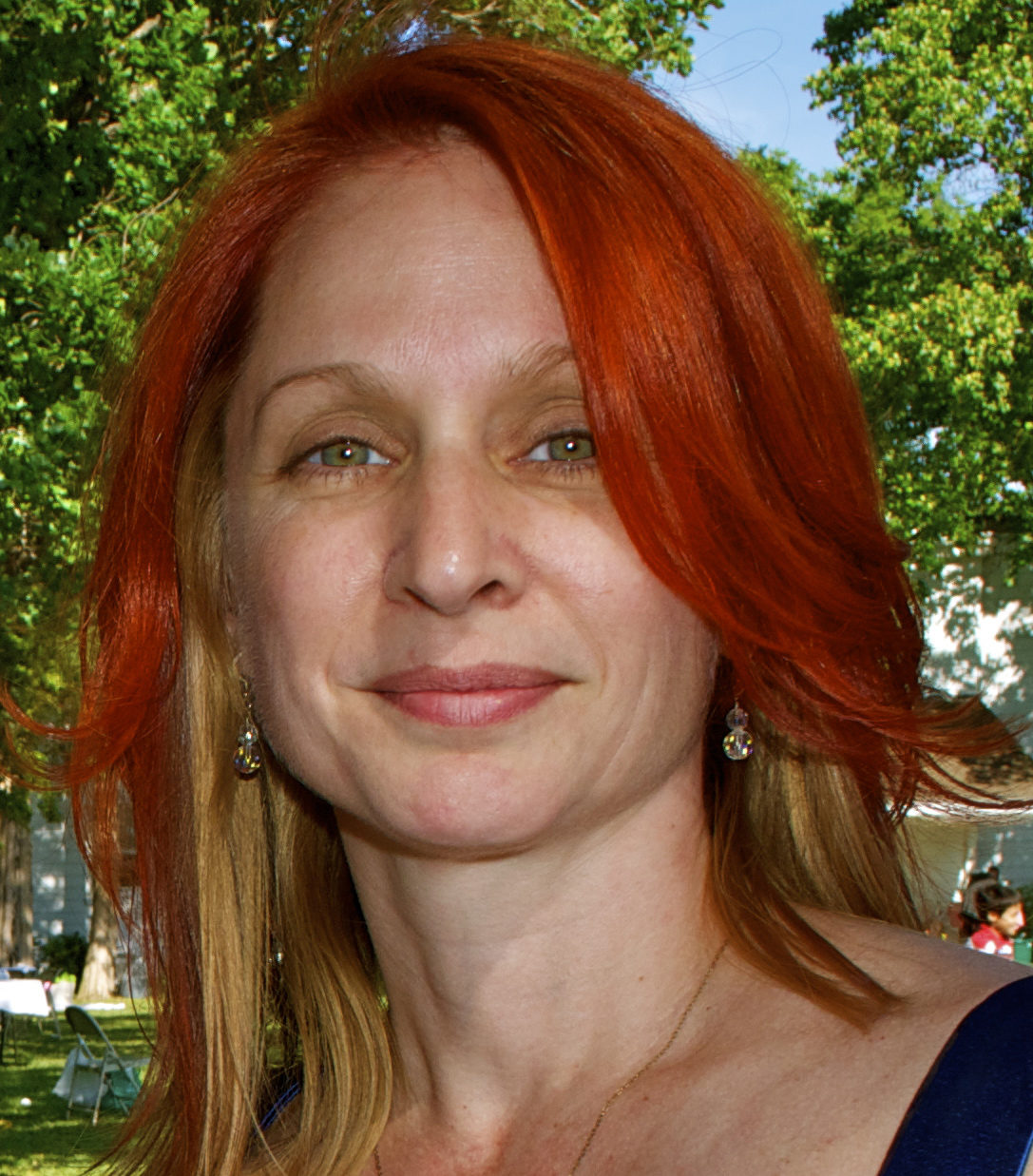 Tabatha Anger
Color enthusiast, seeker of miniature golf adventures, and delicious pastry shops. Frequently collaborates with others and is easily distracted by nature.
Tanya Kunyavskaya
Application programmer, started coding during the punch card era.
Born in Ukraine, raised in Azerbaijan, currently living in Pikesville, Maryland with my goldendoodle, Lada. Chocolate is my best friend.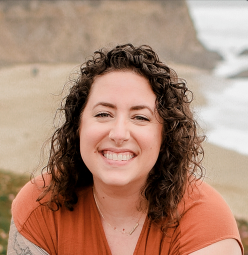 Taylor Reyes Sihapanya
UX Researcher with a passion for systems, data, and design. Loves to nerd out on all things Star Wars cannon related, and matcha!
Thomas Michaud
A UX Designer who always asks, "If we do a great job, how will we improve someone's life?" A husband to a talented musician and father of two equally talented kids. Enjoys cooking, doodling, and motorcycles.
Tod Cunningham
Husband, dad and third generation soldier. Proud graduate of the University of Arkansas and continuously disappointed Razorback fan. I have been an Application Developer, Programmer Analyst, Senior Programmer Analyst. Project Manager, Data Analyst and Data Analytics Manager.  Avid outdoorsman and All Terrain Vehicle (ATV) owner/repairman who lives in the West Texas Desert now after living in the Ozark Mountains for 20 plus years and working for the world's EX-largest retailer.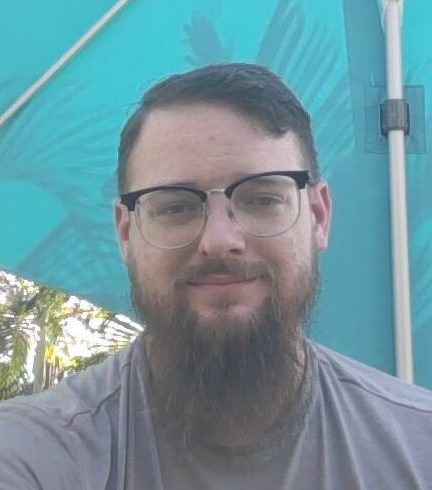 Tom Brooks
Game developer, backend engineer, builder of things, husband, proud father of two. Not necessarily in that order. I'm a huge space nerd, especially when it comes to SpaceX.
Tom Ramage
Growth Analyst and business development generalist. Collector of hats and history trivia.
Traci Jones
Believer in the power of positivity, a good sunset and family time. Loves learning new things, checking off items on lists and adding to her shoe collection.
Trevor Bosaw
Software engineer in PDX. Buys too many guitars but swears there's a use for each and every one of them. Runs marathons but mostly it's an excuse to eat cake.
Tricia Baker
Product Manager, wife and mom to two boys, living in Sonoma, California. Avid reader and enjoys hiking with my two dogs, camping and being outdoors.
Troy Mosher
Security Engineer that strives to identify risk and articulate it in simple terms to stakeholders. Enjoys vacationing with his wife, 4 kids, and 2 dogs. Likes playing cards and outdoor activities. Finds humor in everything.
Turi Clausell
Product Manager from Nashville. Lifelong learner, proud dad and husband. Tennis enthusiast. Enjoys cooking, traveling, and films.
Tyler Fink

Full-Stack Engineer living a dual life outdoors. Willing to spend all day playing video games, writing code, or binging TV, I am equally up for days camping, hunting, or just goofing around in the mountains or around town. Also a passionate cook and all-around handyman around the home.
Vincent Tang
Software Developer with a passion for learning and teaching. Formerly a kitchen designer & grew up 5 minutes from Disney World. Gaming nerd, board game enthusiast, avid dancer, and aspiring musician.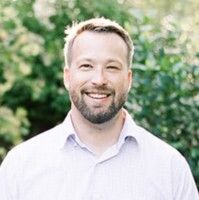 Will York
Will is a graduate of the College of William & Mary in Williamsburg, VA and brings over 17 years of business development and operational experience to Oddball. Will currently lives in the Northern Virginia area with his beautiful wife, Pamela, and their two children, William and Lily.
Zac Yellowhorse
DevOps Engineer, Neovim enjoyer and hiker. In my free time I like cooking and playing video games.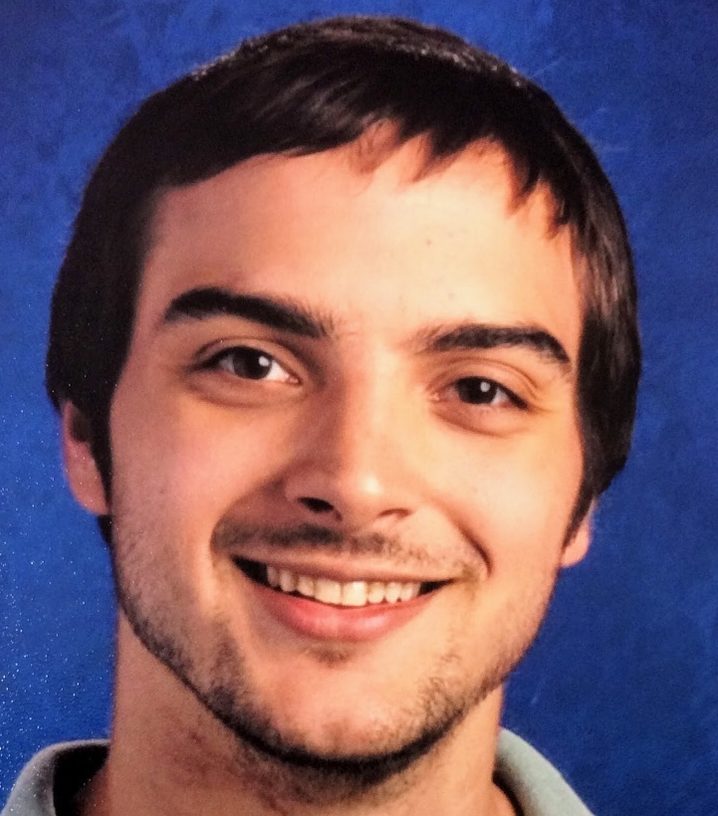 Zach Brown
Product Manager, lifelong learner, and proud Tennessean. By day, he enjoys solving tough problems with products. By night, he continues his endless journey to find the best barbecue in the Tennessee Valley.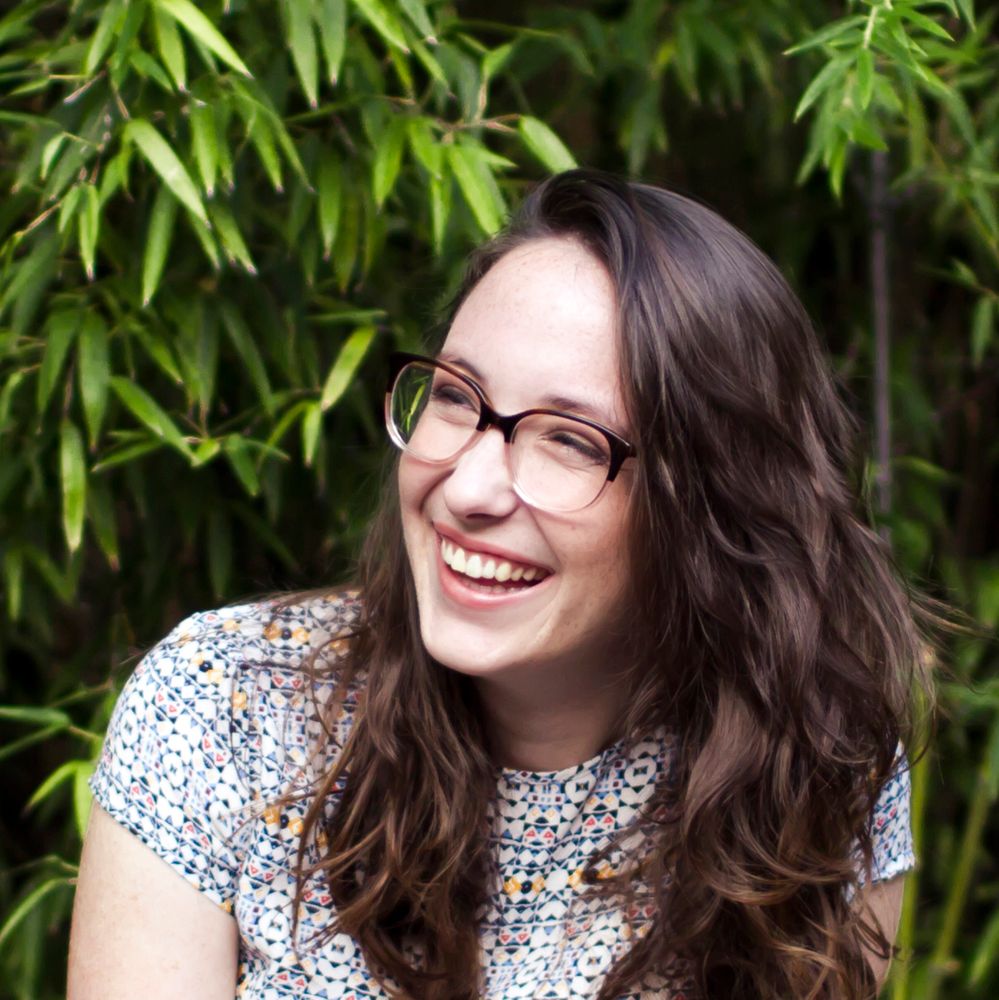 Zoë Symon
Outdoor adventurer masquerading as a user experience designer. Amateur baker, avid gardener, and board game enthusiast. Appalachian Trail thru-hiker.
Meet the Advisory Board
Tom Rose
Co-founder of Testive. Tom works to make the world a better place through the implementation of private sector education at for-profit companies such as HubSpot, AuthorsGlobe and ManhattanGMAT.