OUR TEAM
We're a new type of agency transforming government digital services.
Our team is full of experienced engineers, product and project managers, and other commercial tech professionals who love bringing scalable solutions to life as much as they love working with clients to solve problems. It's this rare combination that makes us so good at what we do.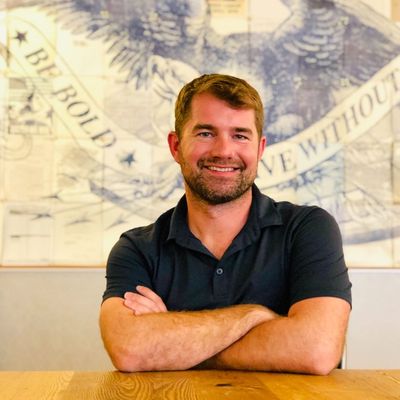 Travis Sorensen
Sales in the front, management in the back. This guy means business. Odd fact, he only listens to 2 artists, Biggie and Bach.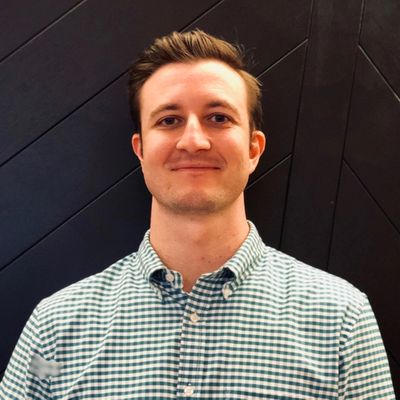 Rob Wilkinson
Industry pro. DC Explorer. Banjo Player. A recovering manbunner and consummate hipster who'll write code until the day he dies… or at least until the next burning man.
Greg Summer
Operations guru, husband, and father of two who enjoys travel. Took an interesting career path through the athletic fields to get into IT. When not helping the customer he's probably on the soccer field or at a Boy Scout activity. Experienced camper who doesn't actually care for camping.
Luke Lambert
Recruiting by day, adventurer by night – proud husband and father, lover of all things active, video games and food!
Alex Teal
Husband. Dad. Nerd. Love to cook up code and healthy dishes in between lifting heavy things and putting them back down.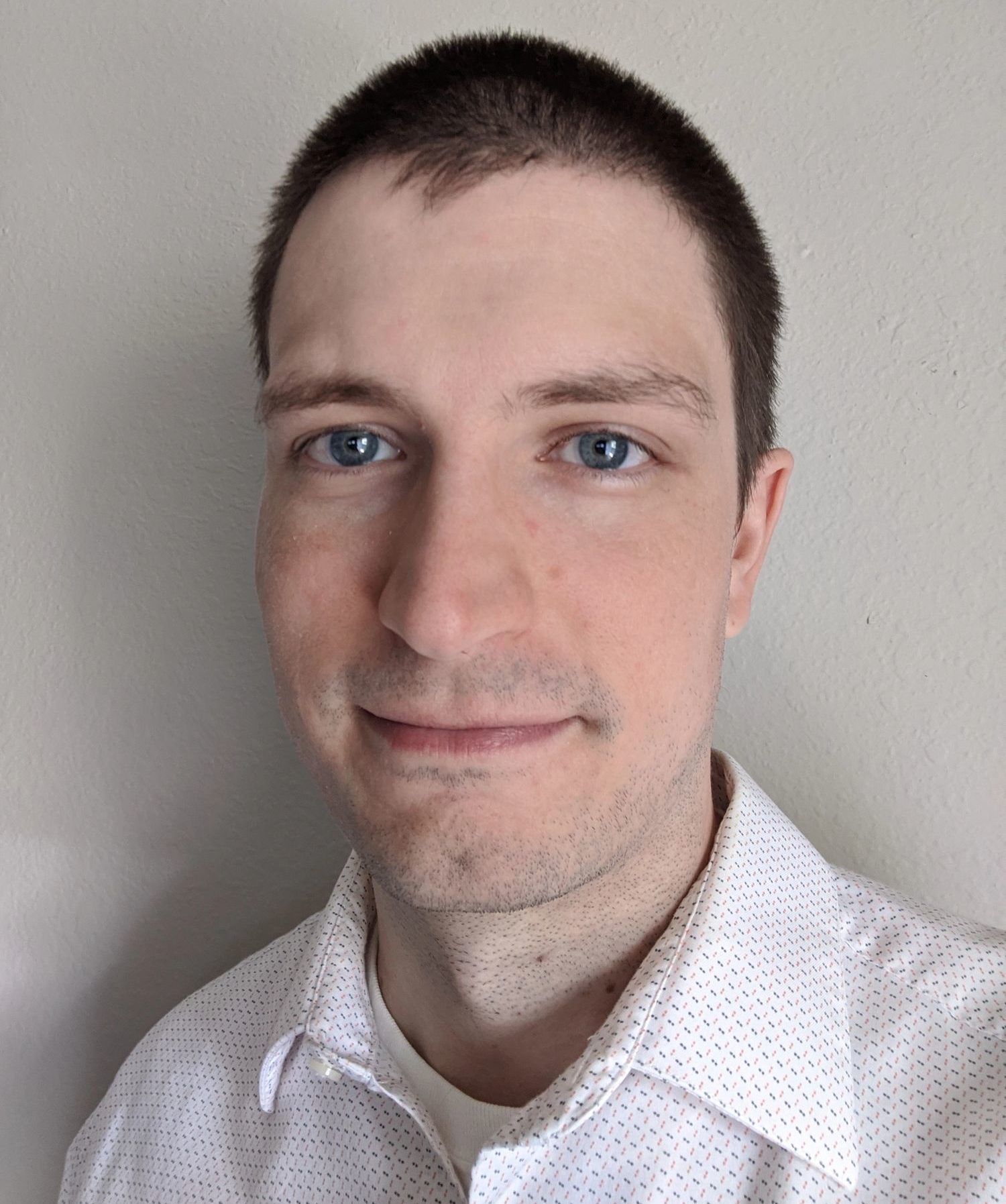 Alex Wilson
Two Wheel Enthusiast, Software Engineer, Dog Dad. Mountain man at heart.
Allen Clemons
Software engineer and trivia nerd. Forgot linear algebra to make room for movie references.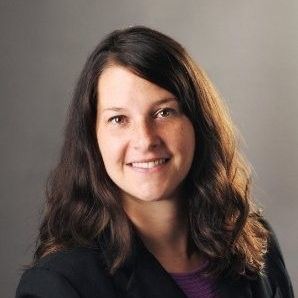 Allison Christman
UX Designer and mom to 3 crazy kids. Believes that if you put great things out in the universe, then great things will come back to you. Terrible speller… really terrible.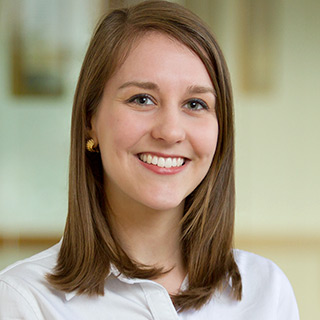 Allison Schulhof
Mission-driven Program Manager. Avid reader, cyclist, pasta-eater. Firm believer in servant leadership, human-centered design, and the conjoined triangles of success.
Alyse Vickery
Traveler, nerd, and most importantly: writer. Creative soul with an interest in learning everything, challenging it, and finding ways to make it more efficient.
Amber Malcolm
Keeping the Ship afloat and moving forward from the great state of Texas!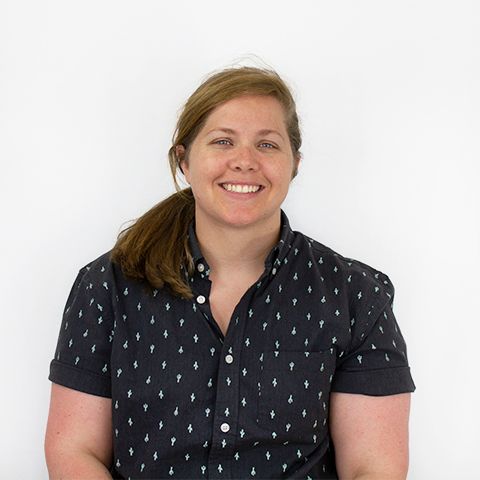 Andrea Hewitt
Product Manager trying to make everyone's jobs easier. Wife, mom to 4 cool kids, amateur woodworker always looking forward to the next project.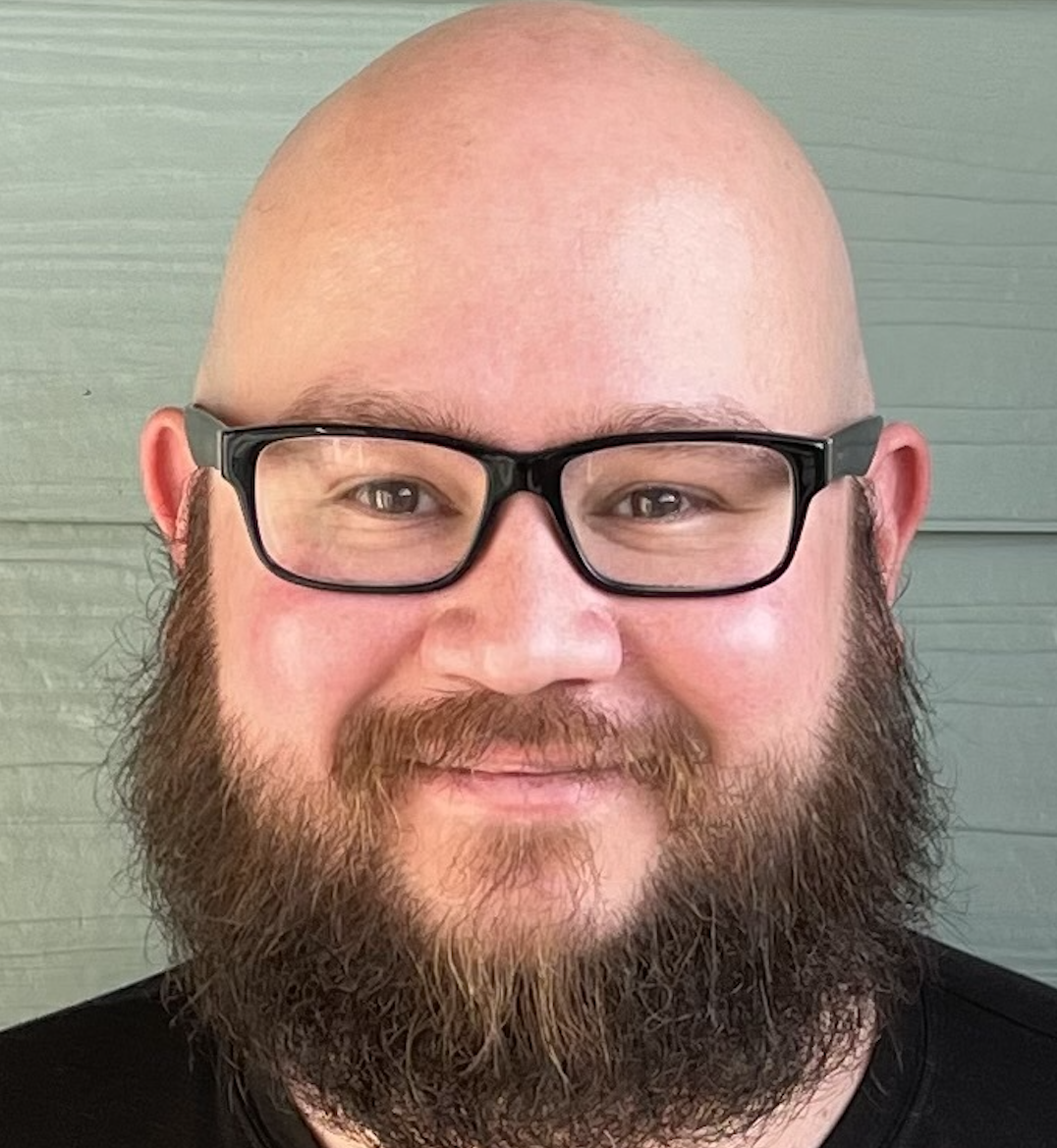 Andrés Rivera
Software engineer. 404 bio not found.
Andrew Kirschke
Father, husband, and coffee enthusiast. When I'm not automating all the things, I am probably gaming or lumberjacking for more firewood next winter.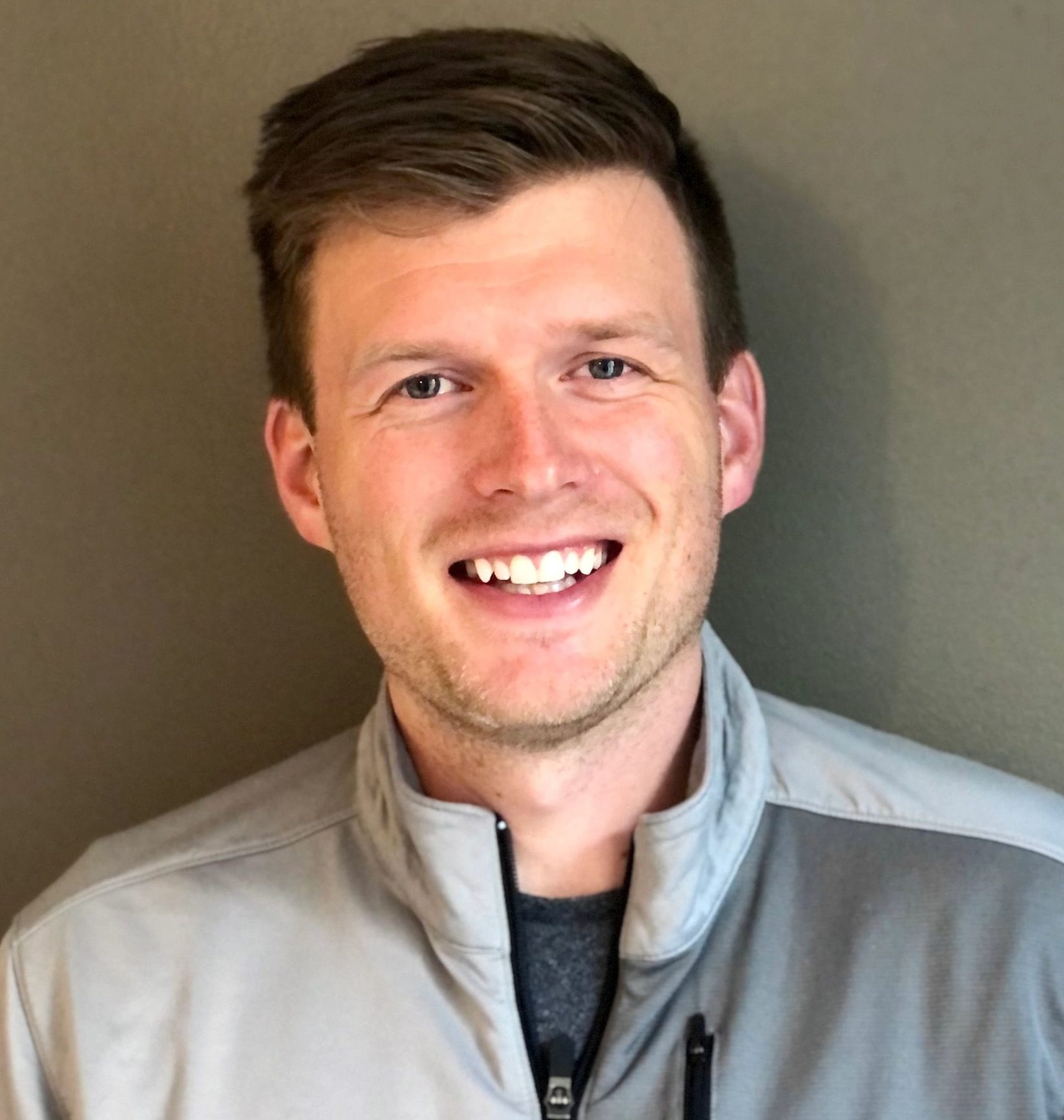 Andy Haefner
When Andy isn't writing code and taking names, you can find him on the golf course with his daughter, traveling the world with his family or kicking back at home watching the big game. Any game. He likes them all.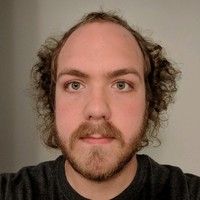 Anthony Kopczyk
Software Engineer that enjoys learning. Dog dad. Loud singer. Proudly staycations.
Azeez Salu
Certified AWS Cloud Engineer with a strong background designing highly available, fault-tolerant, and secure private/public cloud infrastructures utilizing Amazon Web Services. Deep problem-solving abilities and motivated learner who thrives in both independent and group settings and adapts to changing situations and assignments.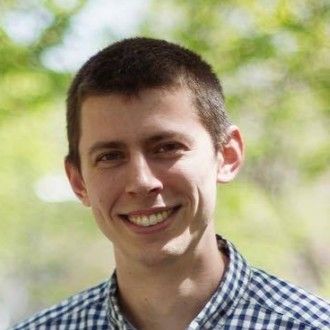 Bill Wanamaker
Husband, dog-dad, maker. Born and raised in Massachusetts but currently living in Philly. I can ride a unicycle but prefer mopeds.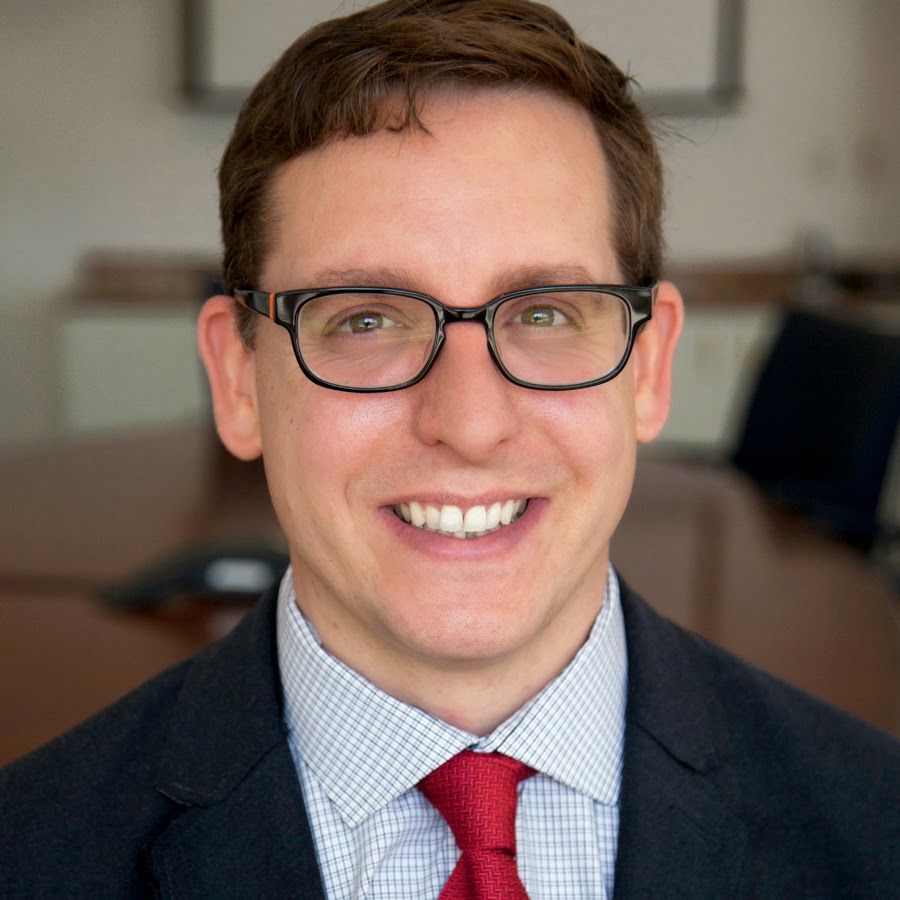 Brandon Rapp
Mission-driven product manager on an endless journey to build inspired products so intuitive my mom could figure them out. Husband, papa of 3 and unabashed bitmoji addict. Lover of soft pretzels and baseball.
Brianna Landon
A California girl in Indiana, her hobbies include hair color and opening the door to let the dogs out… and back in. Learning to make authentic Mexican food. Asker of many questions. Dancer. Artist. Wife.
Caley Somerville
Native Floridian/recent Michigan transplant, where I now get to fully experience all four seasons alongside my husband and our three cats. If I'm not working or sleeping you can find my face firmly planted in a book.
Callie Peck
Thrives off of connecting people to amazing teams! Passport is always ready, especially when a craft beer is in the mix. Pennsylvania native and Penn State alumna.
Calvin Gonzalez
New Englander who got lost in Upstate NY. Software Engineer and computer hardware enthusiast. Can be found either playing video games or volleyball, sometimes both at the same time. Striving to improve people's lives through software.
Carol Wong
Product Manager with some UX design in the mix who enjoys and tries to create simple easy to use products. Am an avid club level tennis player who loves the challenge of the sport.
Casey DeLorme
DevOps Engineer, architecture & infrastructure specialist, technology enthusiast, gamer, and dog owner. Learning through action, always experimenting.
Chad Sackrider
QA engineer by day, soccer dad by night. Loves travel and the outdoors when not at one of the kids soccer practices or matches. Fills any free time with a never ending list of home improvement projects.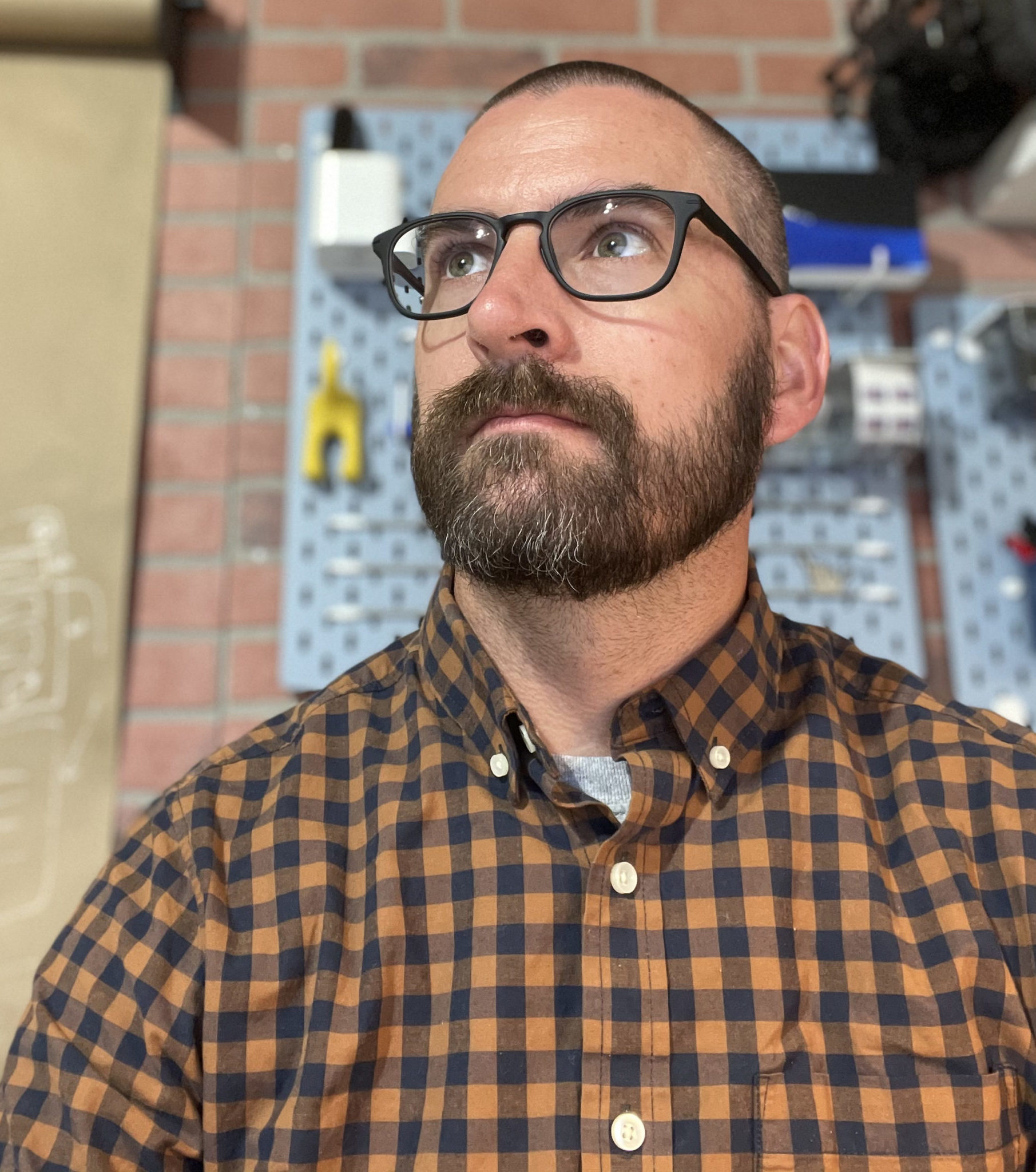 Chally Meeker
Virginia Beach based UX/UI Designer. Running, surfing and soccer enthusiast…and constant chaser of three kids! Pro Tip: Grab a friend, because sometimes pixels are heavy and hard to move.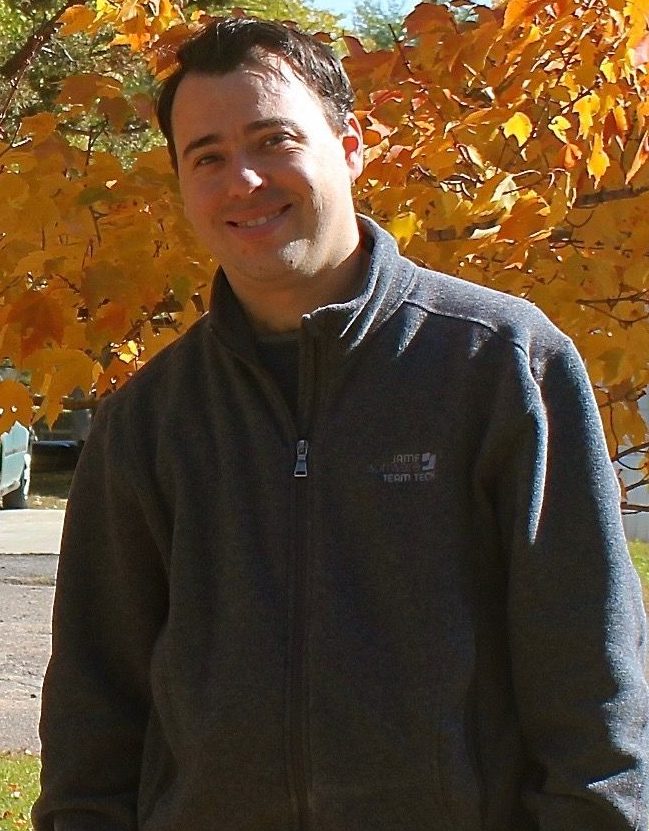 Charley Stran
Proud husband, father and uncle. Nerd engineer, technology mentor, aspiring chef, someone who has an unhealthy obsession with Walt Disney World
Chase Kirby
Delivery Manager by day, Outdoor Enthusiast in my spare time, Cat Dad all the time. Always listening to the same songs on Spotify and trying hobbies for two weeks before moving to the next.
Chris Evardo
Developer and professional problem solver. Husband & father of two. Analog and digital gamer. Life long lover of travel and hiking. Enjoys a long slow pan on the beach with his drone.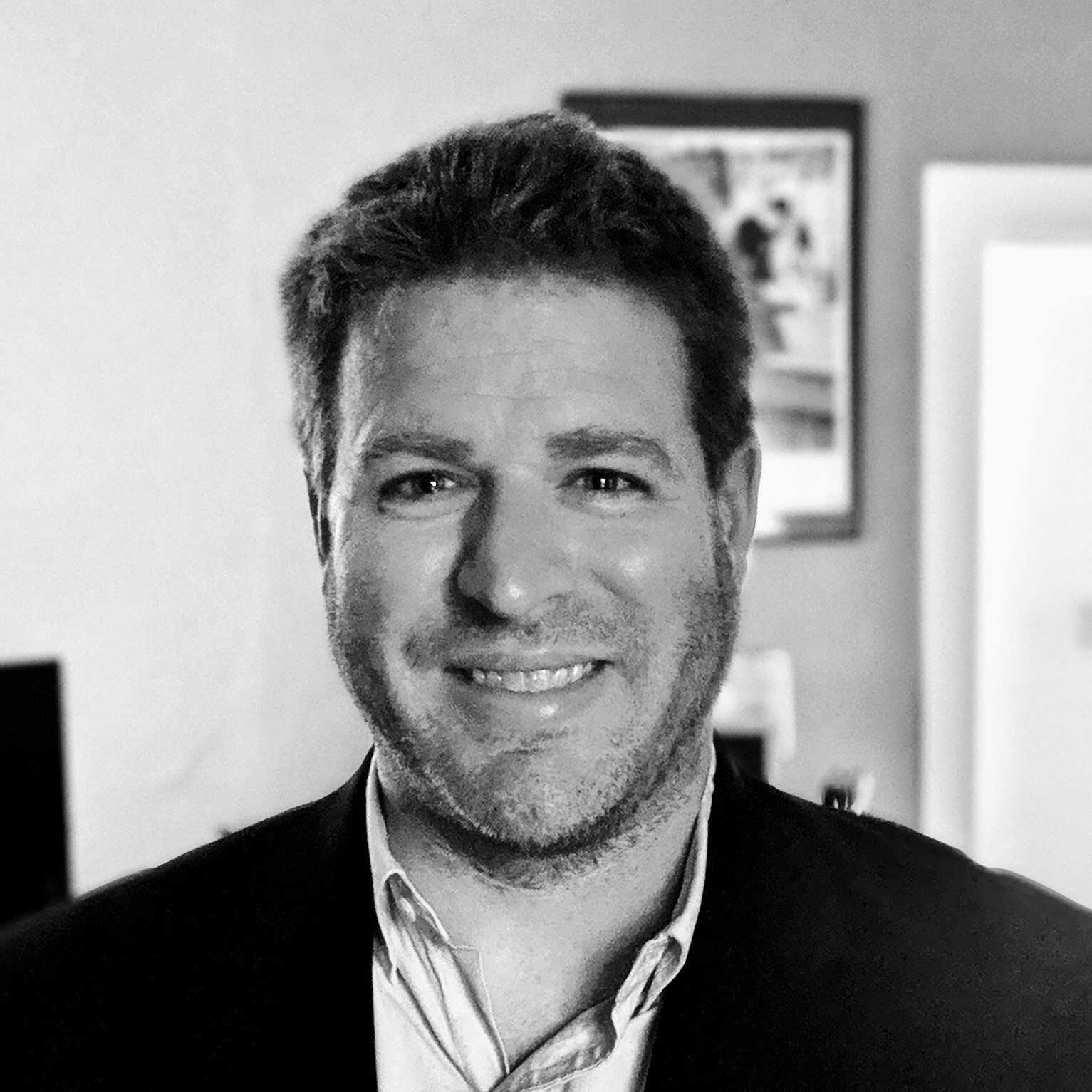 Chris Horton
Seasoned Product Manager of the #MobileFirst movement. On a tireless mission to build world-class product solutions that solve meaningful problems and/or pain-points. Hails from coastal Virginia in his 121 year old home. Husband to a good southern woman and dog father to 3 wonderful short-nosed pups. Musician, music enthusiast and lifetime bass slapper
Chris Uhler
When I was a kid I wanted to be an astronaut, and a farmer. As I got older I wanted to make movies. Now I'm a husband/dad and UX designer who thinks he's more outdoorsy than he really is.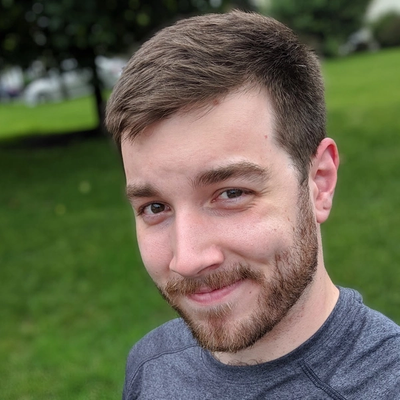 Clay Benson
Software Engineer and lover of all things automated. There's a 50/50 chance he's either playing a video game or a board game at any given point.
Crystal Jones
Data Analyst from Upstate New York, who loves creating strategy and problem solving. I love learning new things, anime and always down for a wine tasting. Seton Hall University alumna, go Pirates!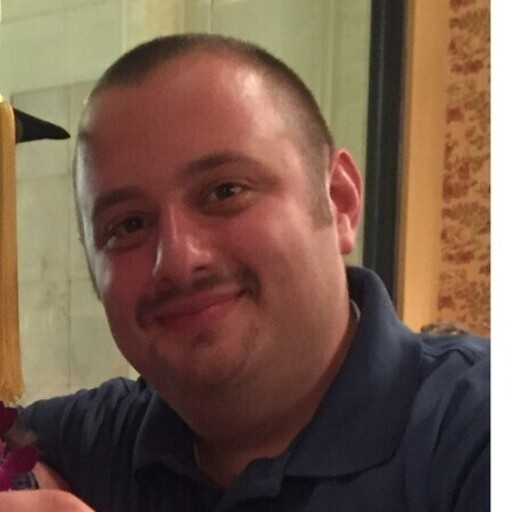 Curt Bonade
Software engineer operating out of the swamp known as Florida. Always in learning/growing mode. Also super-nerd.
Dale Nelson
Manager of programs and wrangler of chaos. U.S. Air Force veteran. Floridian in DC who is happiest in flip flops or snowboard boots. Husband, Dad to the world's most precocious girls. Crime novelist by night with 4 books to his name, could totally plan a heist.
Danielle Baranowski
Delivery Manager, runner, reader, and proud Buffalonian who loves empowering others to do great work. The most introverted people person you'll ever meet.
Dawn Burngasser
A homebody who loves to travel. Putting users first and representing Cleveland, OH. Runs a solid 11-minute mile.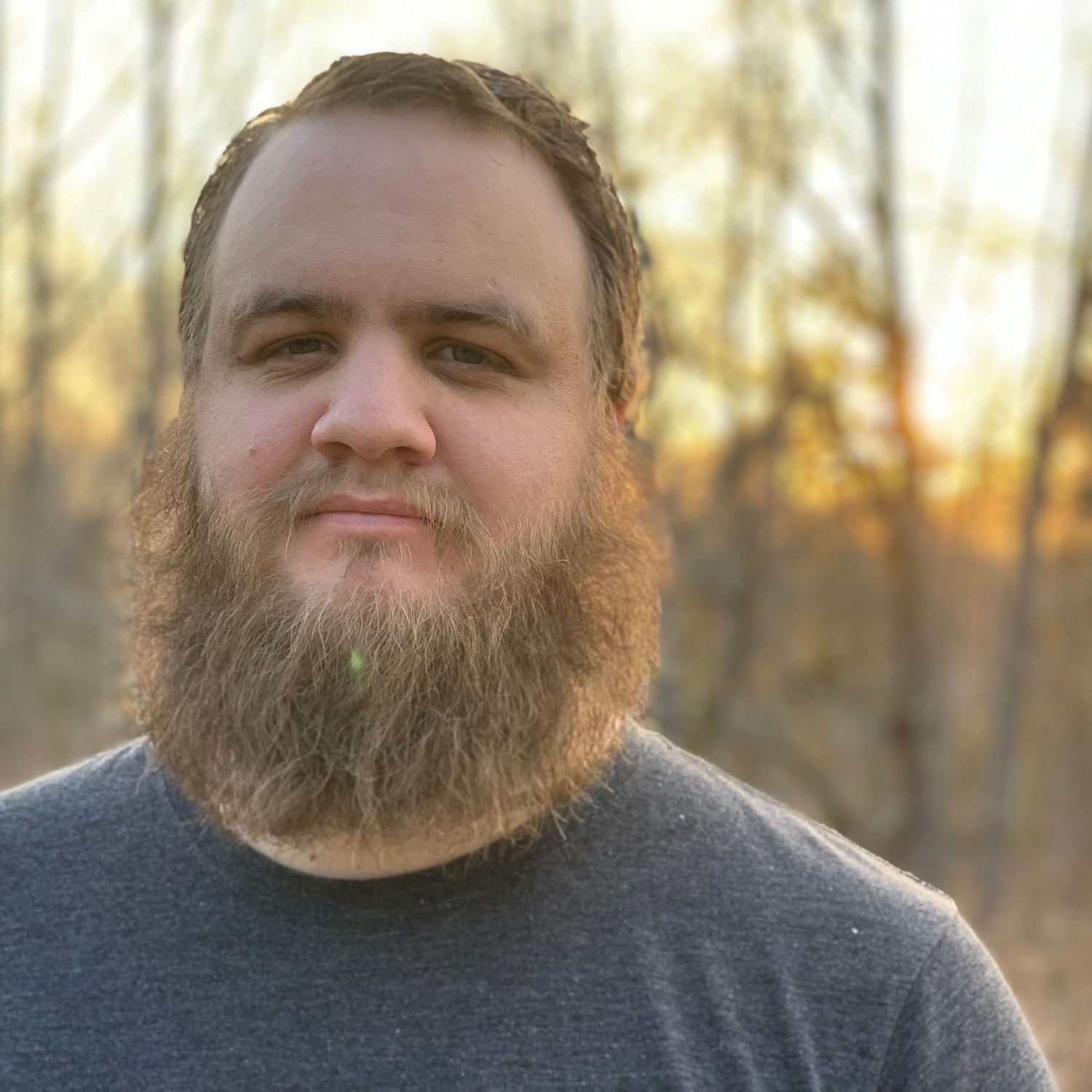 Diego Gutierrez
Full time DevOps devotee, Maine-iac, and family man. Part time lumberjack, music geek, and boat aficionado . Wannabe homesteader. Hoarder of cables.
Doug Moore
I am a DevOps Engineer, I graduated from Valencia College. I love learning new things and meeting new people.
Dylan Sprague
Software engineer, native Floridian, board game player and collector.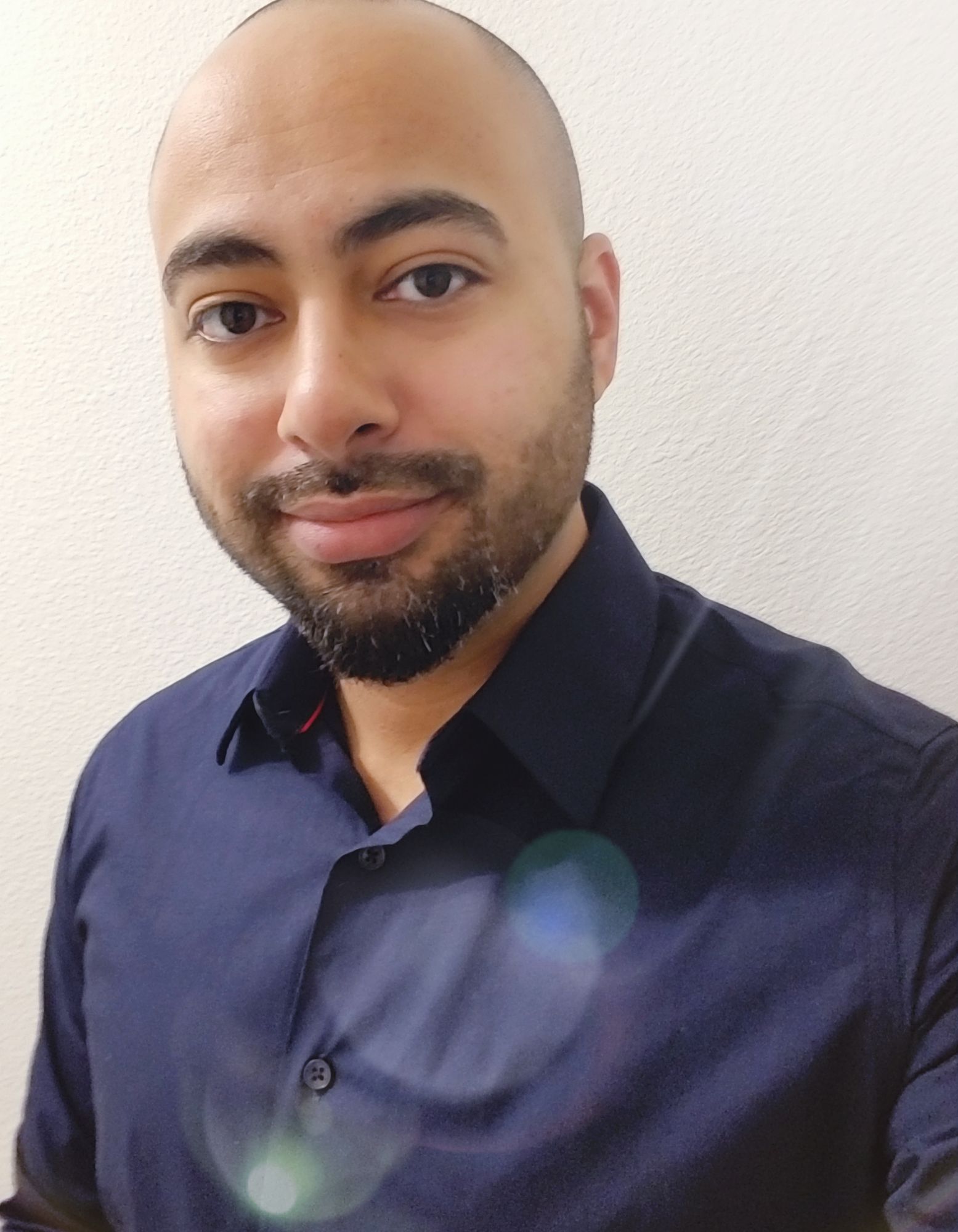 Eddie Otero
Software Engineer, Designer, Artist, Podcaster, Comic Nerd, Gamer, and father of two.
Elena Stewart-James
People first Program Manager focused on strategy and value add. Enjoys Global Entry, scarves, and laughter.
Elissa Folk
UX designer born and raised in America's Heartland with a keen eye for details. Proud mom to two amazing young ladies, married to a brilliant nurse practitioner, procurer of new skills, former intern for Dunder Mifflin, typically found planning the next home upgrade or vacation in spare time.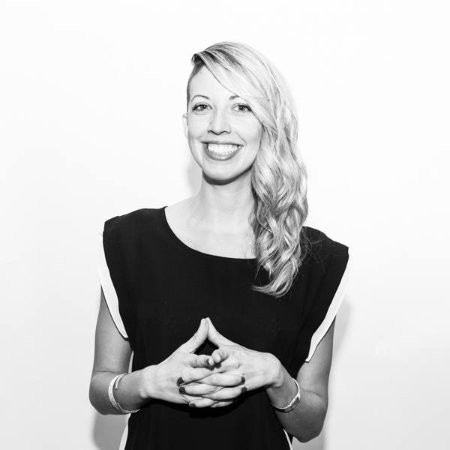 Emily Allan
Product Manager. Proud Dog Mom. Extreme Organizer. Stand up Comedian. Representing Durham!
Emily Goodrich
Lives to be outdoors, play soccer, and work with great teams
Eric Boehs
Software Engineer and Rubyist. Father of two girls. Jeeper. Overlander wannabe. Will automate all the things. Once hooked up Siri to turn on his fireplace.
Gary Fallon
Security engineer. STEM education advocate. Escape room enthusiast.
George Wright
Software Engineer. Missouri native, University of Florida alum. Love sports, the outdoors, and reading.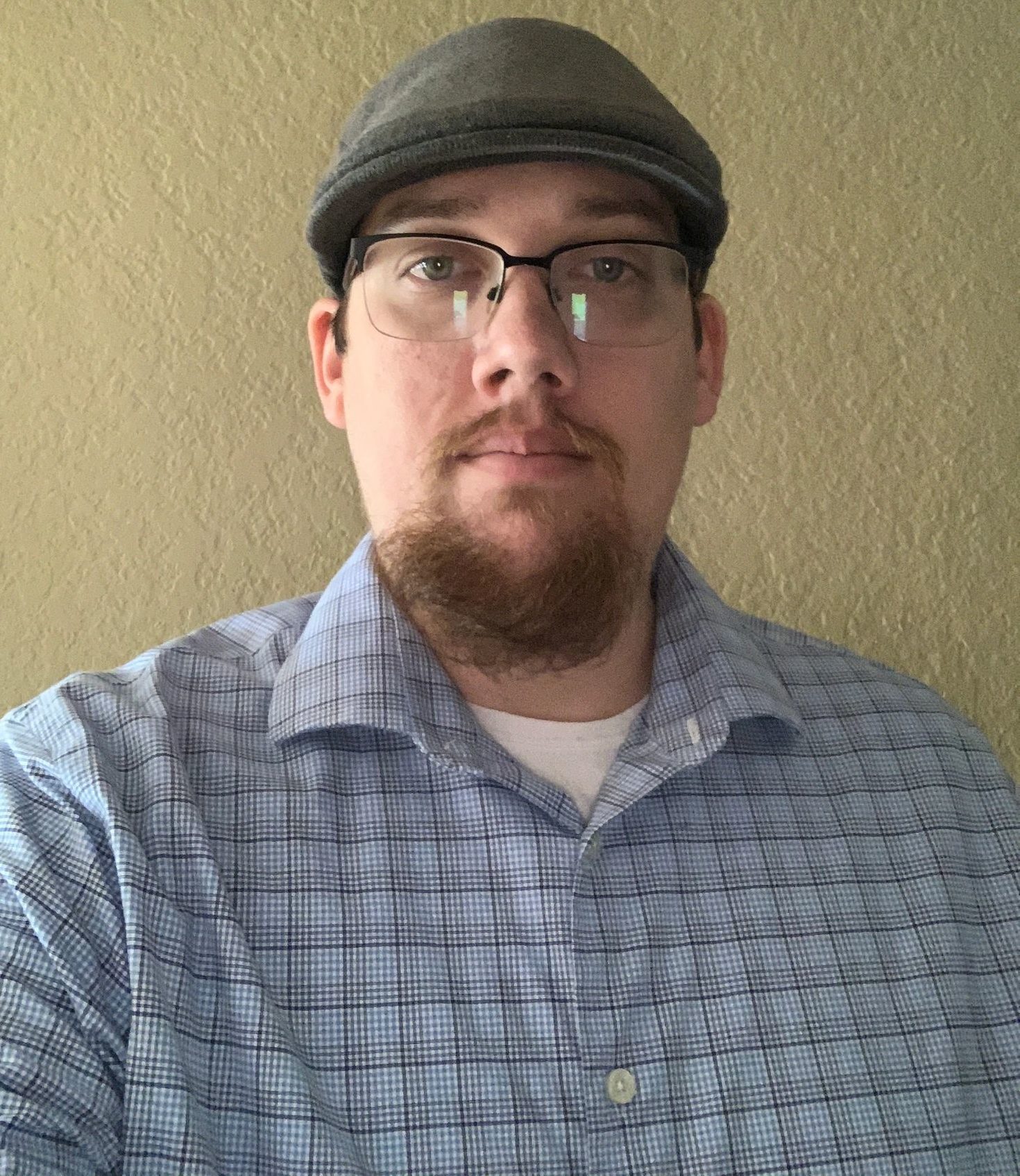 Giles Wells
Father of 2. Lover of Dogs and all things Disney World. Wearer of the hat.
Henry Alligood
CWF SME. I answer questions a lot.  Getting pretty good at it.When it's my turn to cook, a BBQ grill will be involved no matter what the weather is.
Holden Hinkle
Father. Coder. Vermonter. When he's not basking in the glow of a monitor he's playing with his kids, shredding on the guitar, or exploring the great outdoors.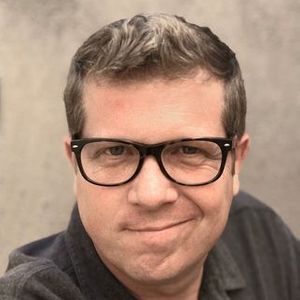 Ian Hilton
UX/UI is what he does. Creating with intention is his passion. "Why?" is one of his favorite questions. "Make it better" is his mantra
Ian McCullough
Husband, father, data-loving UX designer, and home cooking nerd. Also known to partake in the occasional hike or kayak ride.
Ian McGonigle
A software craftsman with too many interests and never enough time to explore them all.
Jason Cullum
Former professional soccer referee now father of two and federal health advocate. Also fights to promote Baltimore for more than you have seen on "The Wire". Lapel flower wearer.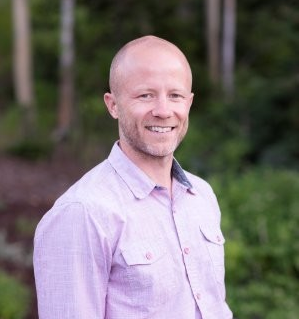 Jason Woodman
Bowhunter of elk and gatherer of product development requirements. Living the dream in Central Oregon with his amazing wife and three perfect kids.
Jeff Dunn
Product guru. Business for breakfast, UX for lunch, tech for dinner. Golf nut. Proud Detroit native, husband, and dad. When not building beautiful products, can be found in the backcountry building forts and lighting fires with sticks.
Jeff Wallace
Software Engineer. Husband. Dad of 2. USAF veteran. When it's warm out, I garden and BBQ. When it's cold out, I hibernate.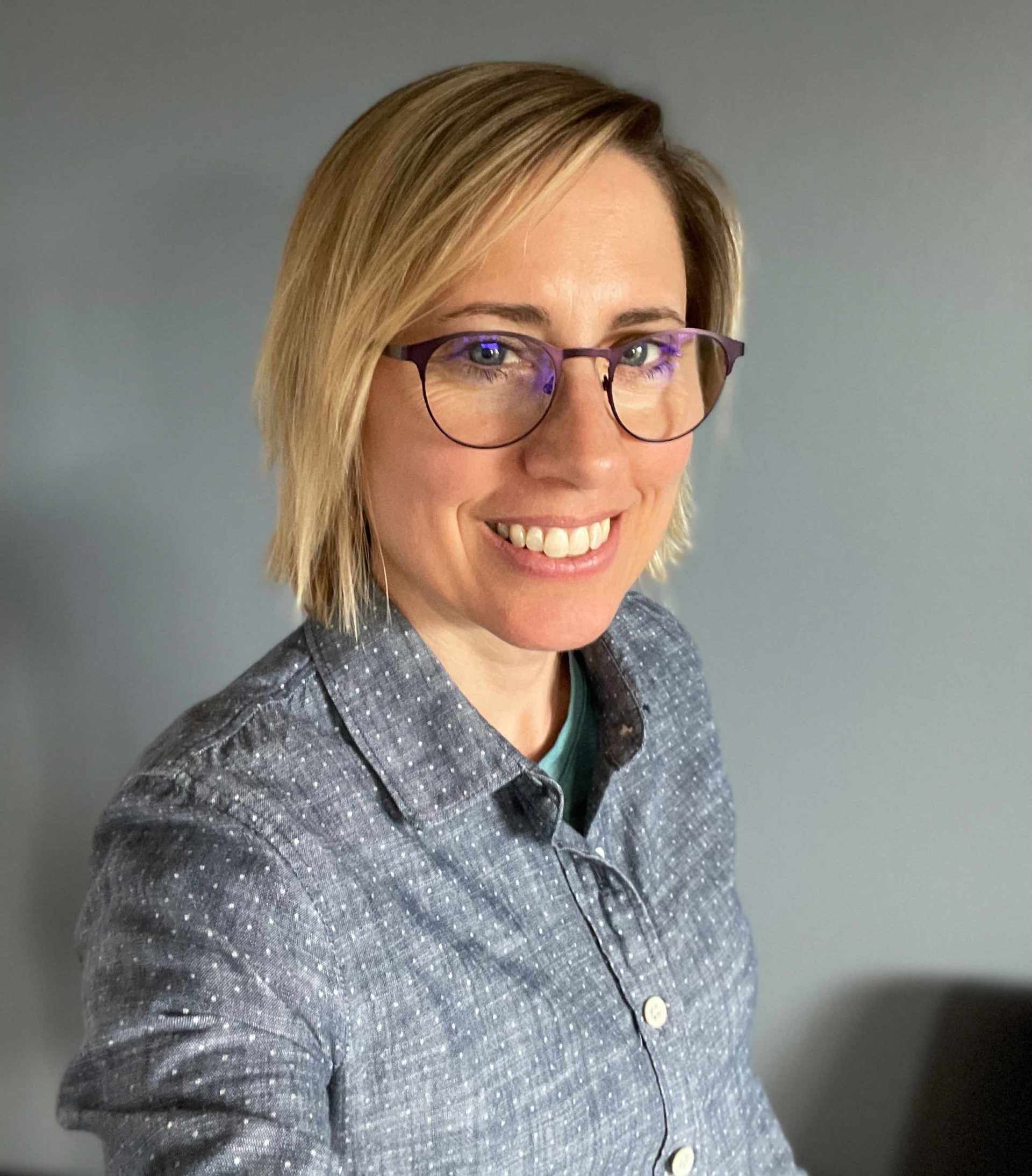 Jennica Stiehl
My name is Jennica and I have spent 7 years as an Analytics Developer at UCHealth. Upon reaching full growth potential there, I enrolled at Turing School of Software and Design. Shortly thereafter I joined Well Data Labs as a Software Engineer and enjoyed a year and 7 months there until I was laid off. I am excited to bring all of that experience to Oddball where I plan to learn and thrive as a Software Engineer.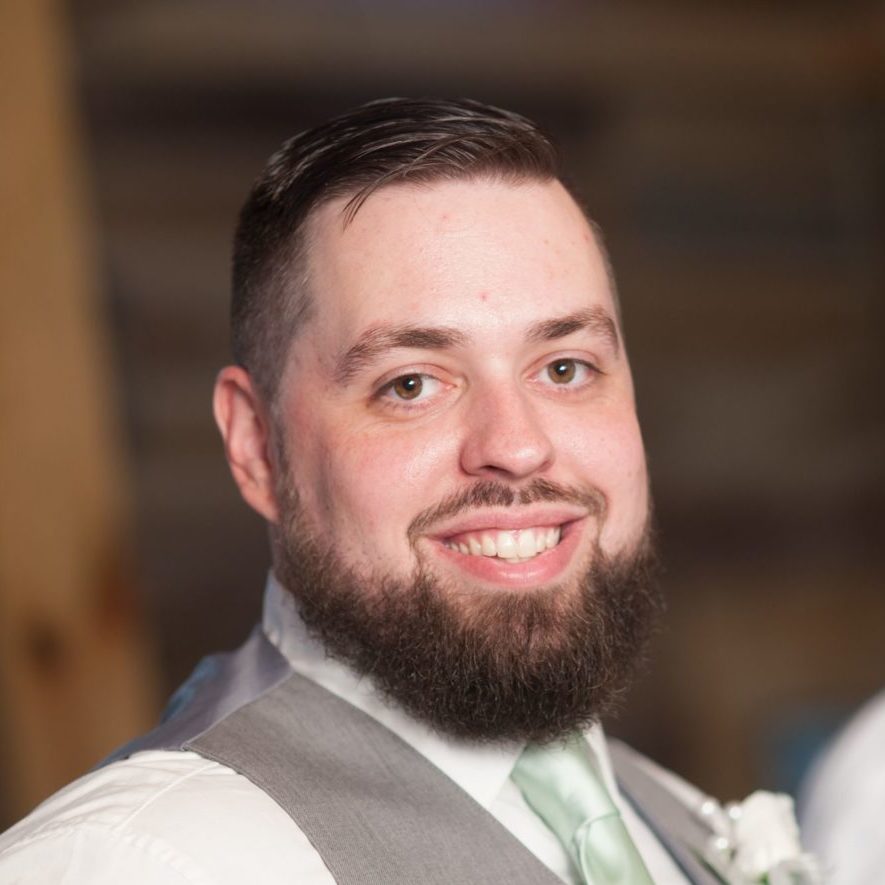 Jeremy Britt
Husband. Tech enthusiast. DevOps Engineer. Lover of family, two dogs, video games, Liverpool Fútbol Club, craft beer, and America.
Jesse Anderson
Husband. Father of 2 boys. Code Monkey. Lover of Learning and Disney.
Jhonny Gonzalez
Madly in love with my wife. Passionate about coding and technology. Obsessed with eating good food and traveling. Drawing is my meditation.
Joe Niquette
Dad, husband, rugged security promoter, DevSecOps pioneer. Avid New England sports fan. When he's not securing the universe from cyber intruders, he's spending time with his family hiking and fishing.
Joe Tice
 Product Manager from the great state of GA, process-driven, people-focused. Husband, father, amateur chef, dedicated Marvel movie nerd, and diehard New Orleans Saints fan.
John Stevens-Garmon
Georgia bred, Tennessee fed, current Washingtonian (D.C.). Likes include puns, puzzles, pies, programming, pipelines, puppies, and alliteration. Returned Peace Corps volunteer; former govie; current data, DevOps, and infrastructure nerd. 
Jon West
Technical Polyglot, photographer, and problem solver.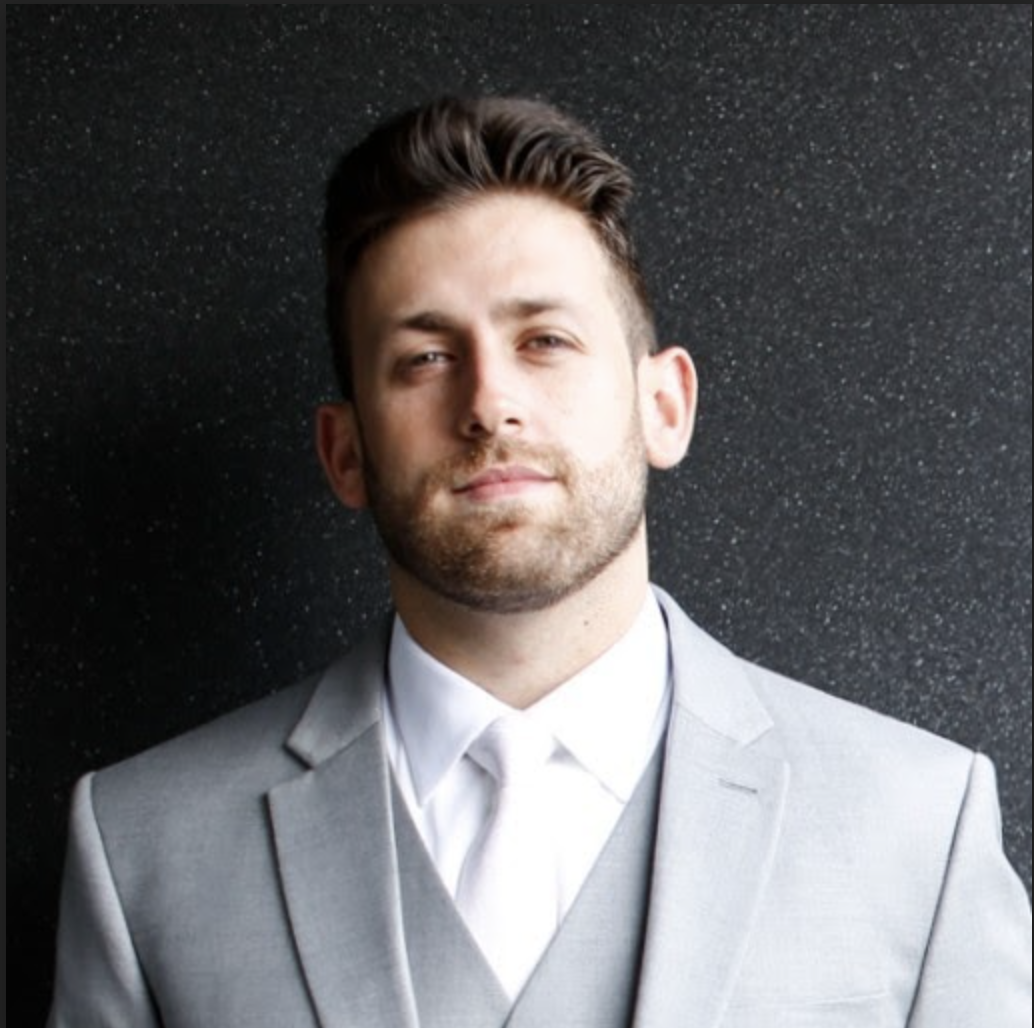 Jonathan Epstein
I enjoy spending time with my wife Thalita and daughter Aurora. They are my world and I cherish them every singe day. As an individual, I enjoy traveling, food (eating out), quoting movie and tv show quotes, and when I have the time, athletic activities (basketball, football, and working out).
Josh Scanish
Software engineer with a passion for clean code. An avid scuba diver and book collector living in Philadelphia.
Joti Giordano
Software developer grateful for every day he gets to work on making the world a better place and becoming a better father, musician, and cat herder.
Kaemon Lovendahl
Frontend developer, Husband, Father of 3. A hobby collector that's willing to try anything. Hobbies that have stuck consist of D&D, Magic: The Gathering, Reading, Cross Stitch, Video Games, and Programming.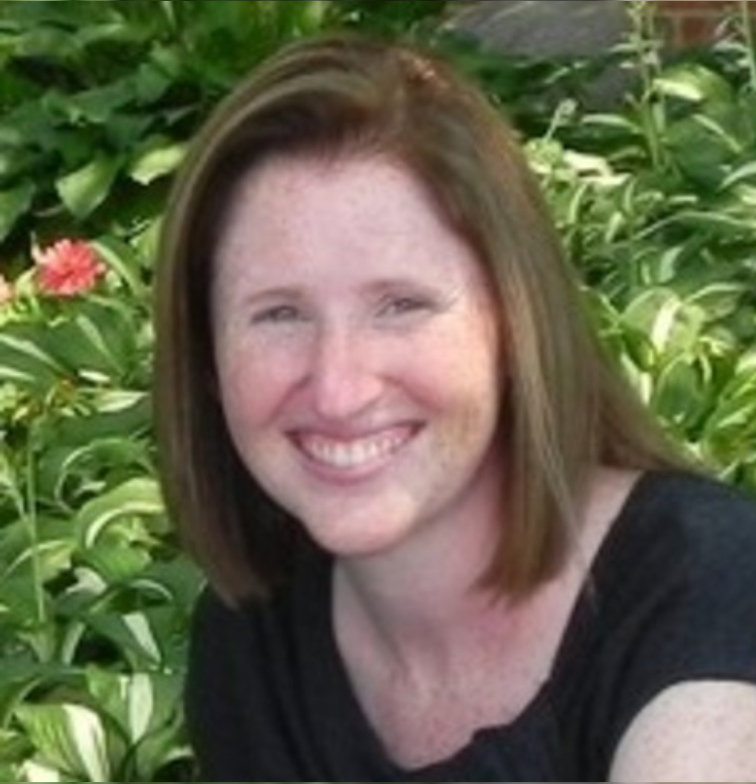 Katie Roach
Servant leader supporting growth, curiosity, and fun. Wife. Mom of 3. Spending my free time at the hockey rink and soccer fields.
Kyle Crockett
Father, husband, and tinkerer. Enthusiastic about tech, both vintage and cutting edge.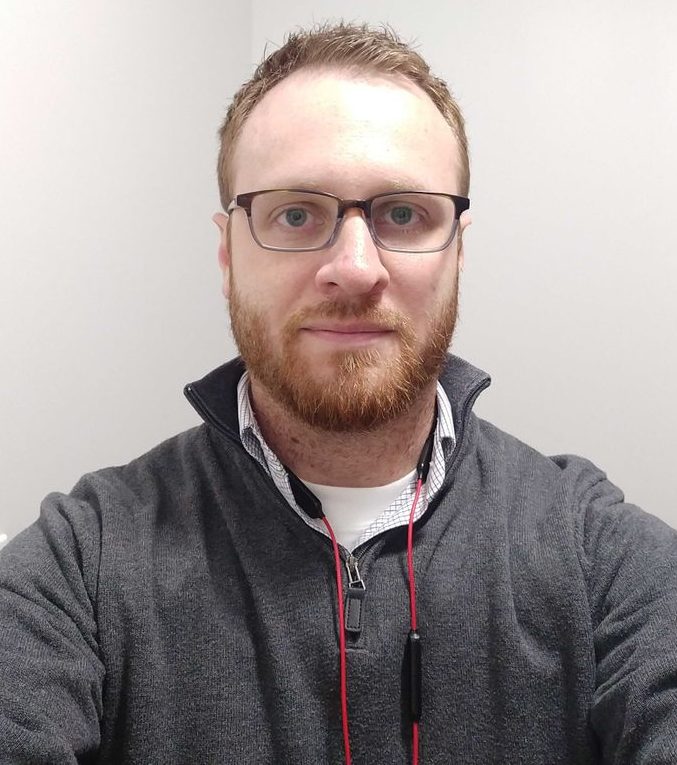 Kyle Matheny
Father, husband, and overall tech enthusiast. I enjoy playing [what sometimes resembles the game of] golf in my free time.
Kyle Woolley
Husband, father, nerd. I enjoy spending time with my family and all things tech. My toddler runs the house.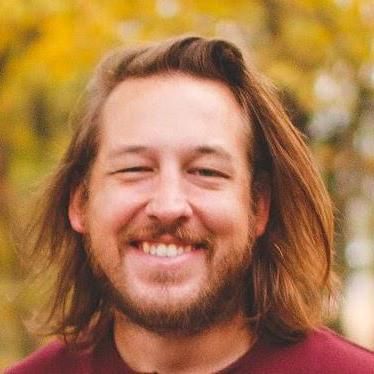 Lee DeBoom
Software developer that loves solving problems and improving the lives and workflows of others. Outside of work, father to the craziest kid and husband to an incredibly thoughtful wife.
Lee Warrick
Fullstack Software Engineer, Podcaster, Event Organizer, Japanese Language Nerd, Guitarist, and Gamer. Former Firefighter/Paramedic and Registered Nurse.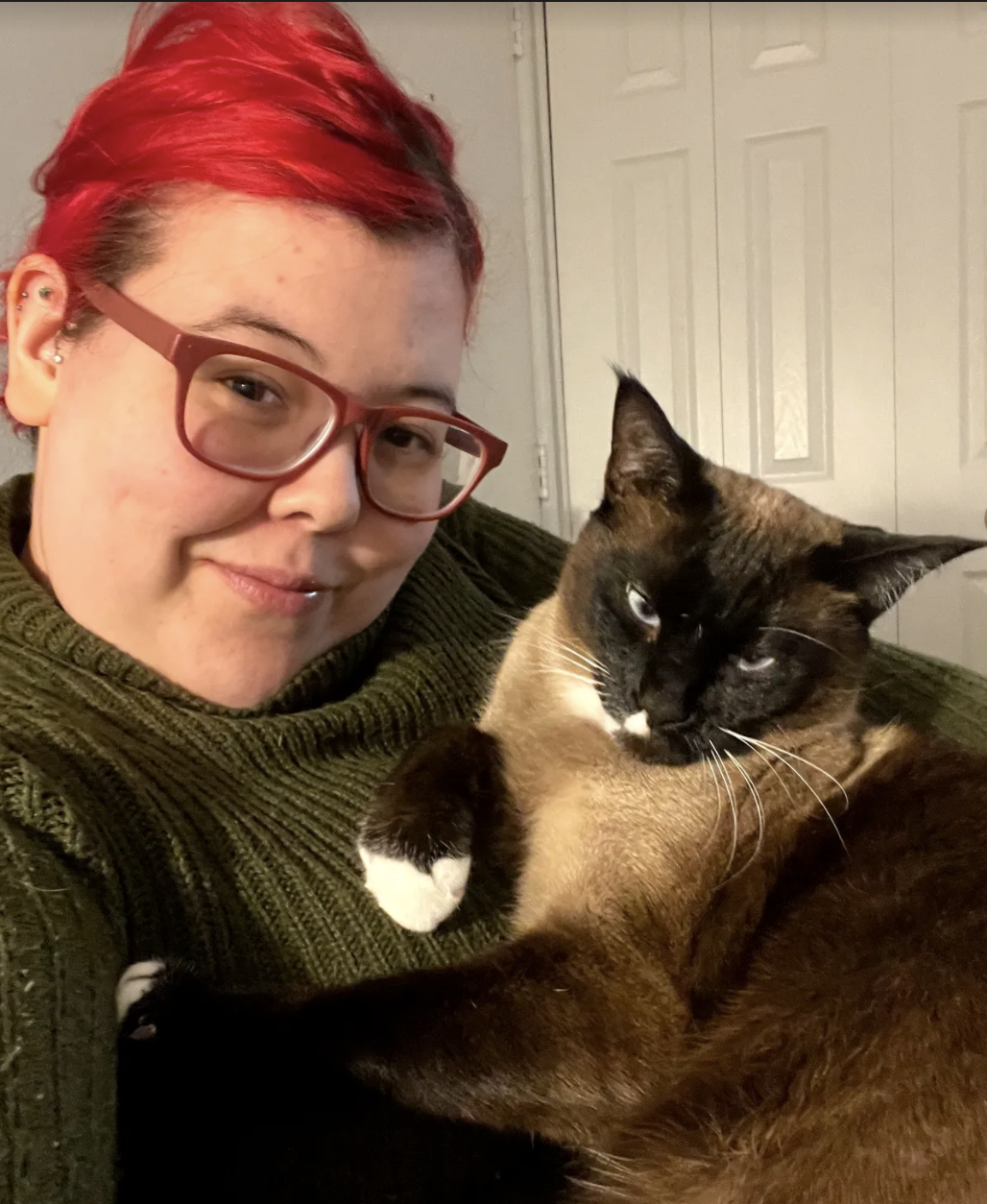 Lindsay Insco
Korean-American software dev turned manager with a love for connecting people to technology and improving their lives. I'm also a crazy cat lady, roller-skate every chance I get, mathematics enthusiast, gamer, and photographer. Michigan native! Go blue!
Lindsey Hattamer
Native Yooper of Michigans Upper Peninsula, German Shepherd dog mom and coffee lover. When I'm not rocking out code, you'll find me traveling the world!
Lora Premo
Lover of Green Day and grunge, hiking with Honey the dog, my home – a 35' travel trailer – and my Ram 2500 ¾-ton with the Cummins diesel. A recovering trucker who still loves the open road. Oh, and writing. Always writing.
Michael Fleet
Software polyglot and hardware tinkerer who loves working with Ruby, Rails, JavaScript, Go, HTTP-APIs, Docker, Raspberry Pi, and Arduino. Neurodivergent, gamer, musician, traveler.
Michael Jennings
Software engineer who watches too much TV and writes too much code. Unfortunate Orioles and Jaguars fan. Lives with wife, cats and many plants.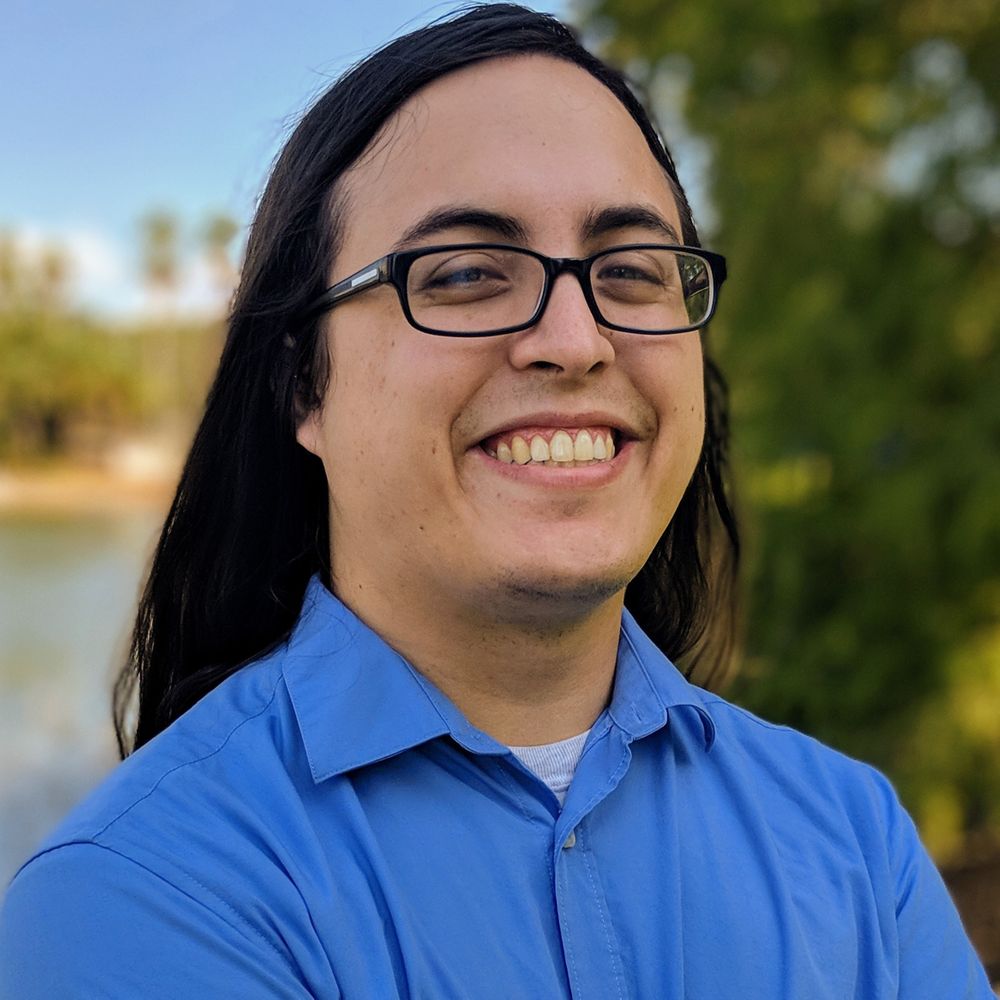 Michael Kimball
Backend engineer by day, frontend dabbler during lunch. Boardgame enthusiast. Sometimes known as Gamemaster.
Michelle Dooley
Product Manager, data geek and hockey mom x 2. When I'm not busy building best in class products you can find me at the ice rink. I love the outdoors, long walks, yoga, hockey (Let's Go Blues!!), travel and spending time with my family.
Mike Delp
DevOps Engineer and proud Fur Dad to two dogs and three cats. Love the outdoors to take a peaceful hike in the wilderness.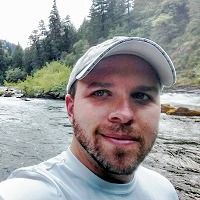 Mike Olasin
An Oddball yinzer irrationally obsessed with clean code. Enjoys travel, breweries, history podcasts, and trying to remember what he used to do before fatherhood.
Nancy Smith
Native of DC Metro Area, Coffee and Beer Aficionado. When I'm not managing IT contracts you can usually find me with my yorki-poo, Charlie taking on new adventures.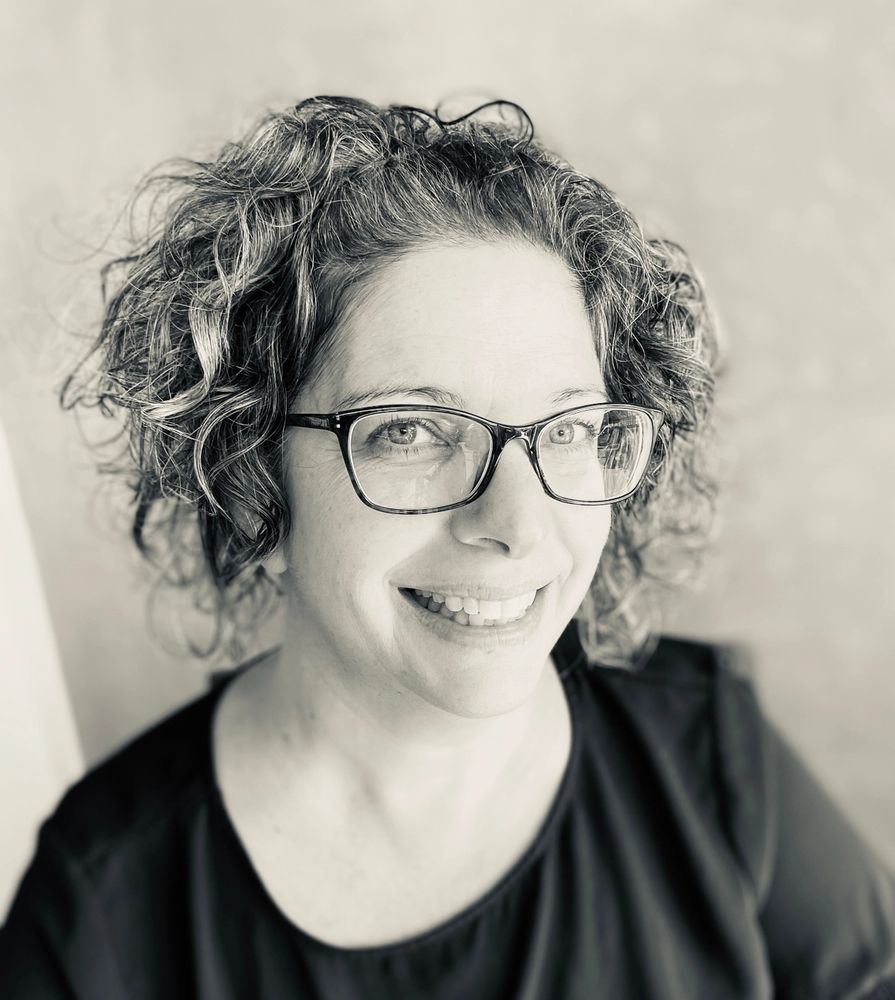 Naomi Marcussen
They say she'll talk to anybody. Just a UX Designer looking out for her users. Loves going on food and travel adventures with her peeps.
Natalie Davied
Scouting for the next Oddball rock star, runs on coffee and working hard so my future dogs can have a good life. I haven't been everywhere but it's on my list.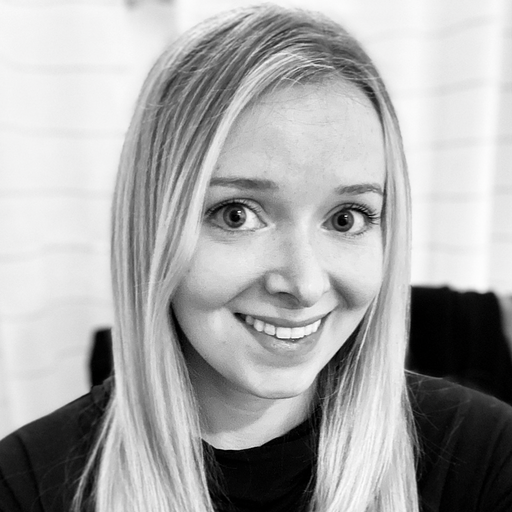 Natasha Huckleberry
UX Designer with a keen eye for details and a passion for improving experiences. She enjoys relaxing with her husband and two cats, traveling, baking, and trying new foods.
Nathan Wright
Husband to an incredible wife. Dad to two adorable little girls. Constantly pursuing the balance between practical and "perfect" code. Former certified welder that eats kale and lifts weights. Lives in Montana and loves being outdoors.
Nick Soutouras
Nick lives in Buena Vista, Colorado. When he's not learning new things as a Product Manager, he's busy climbing up things (mountains, frozen water falls, trees) or rafting with his friends.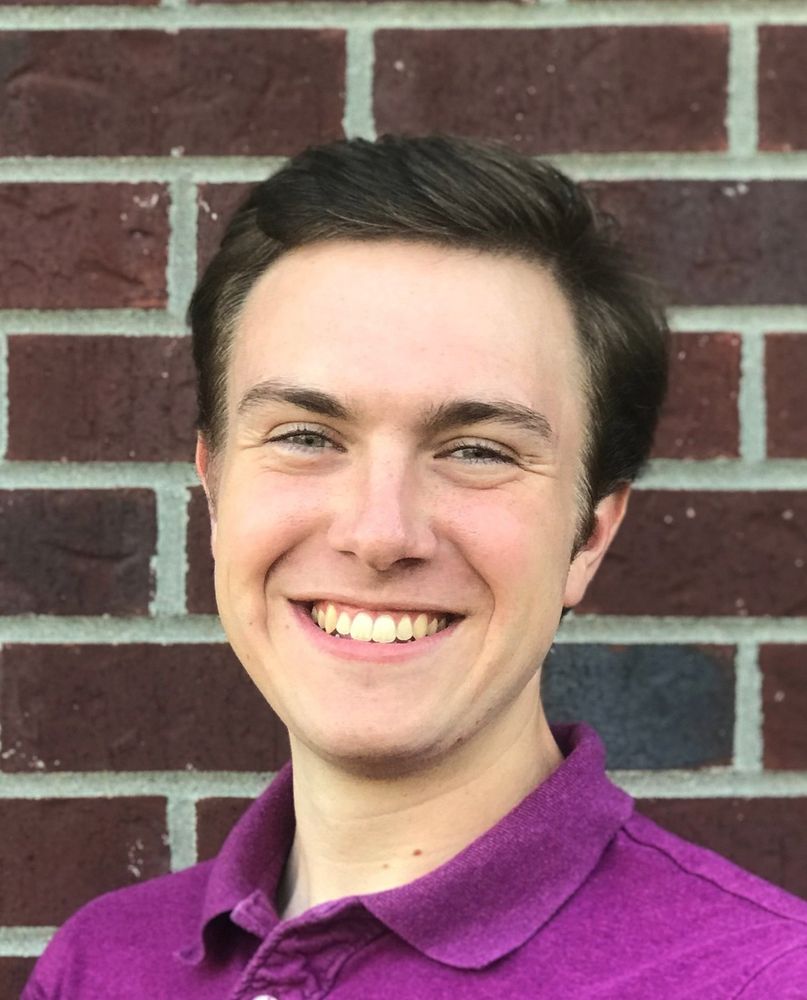 Nick Sprinkle
Follower of Jesus and the one and only husband to Allie. Privileged to architect and engineer solutions using JavaScript and Rails. Enjoys the outdoors, tennis, video games, and tinkering with old and new computer hardware.
Patrick Segura
Passionate visual artist, musician, and developer. Any place where those paths cross is an interest of mine. I dwell under a nested cliff, high in the Appalachian mountains with my partner and forest family.
Pavan Hothi
Upstate New Yorker. Anime and podcast enthusiast. Dabbles with data.
Peter Hill
Lifelong computer nerd. Slightly more recent QA Engineer. Taker of photographs. Owner of many keyboards. Since he was already beta testing everyone's software and hardware for free, he figured he might as well do it for a living also.
Peyton Lucas
Ex soldier of fortune turned software engineer. Paid time: churning out code blocks. Free time: swinging kettlebells, writing on a novel and (to be) bluewater sailing.
Phil Palmieri
Father of 3, polyglot developer, conference speaker, devops enthusiast, kindle addict, and fountain pen nerd
Phylicia Gibbs
Customer Success Manager and Maryland native. Loves hiking, movies and television, traveling everywhere and anywhere possible, and meeting new people. Wanderluster at heart.
Quincy Jones
Former US Navy Submariner turned DevOps Engineer, Love basketball, football, and weightlifting. Married with two kids and love being a girl dad!
Raymond Gonzalez
Mobile Dev, wanna be futurist, former full-stack dev, amateur chef, sci-fi lover, poet, lover of strategy games, and history buff.
Riley Anderson
Software Engineer with a special place for Ruby on Rails in his heart. Cat dad and human dad with a love of cooking, home improvement, and travel.
Rob Carlson
Resident and native of New York City. Insanely lucky husband, and shameless doting father of two boys. Left, right, or both-brained depending on which has the best solution. Can occasionally be found loitering motionless in trout streams.
Rob Samples
Program manager and self-described health IT nerd.  Loves to travel the world with a laptop, eating good food, seeing amazing places, and getting in the water.
Ronny Tomasetti
Proud USMC veteran working on software development. Previously handling machine guns in support of combat operations. Now handling exceptions and searching for misplaced curly braces.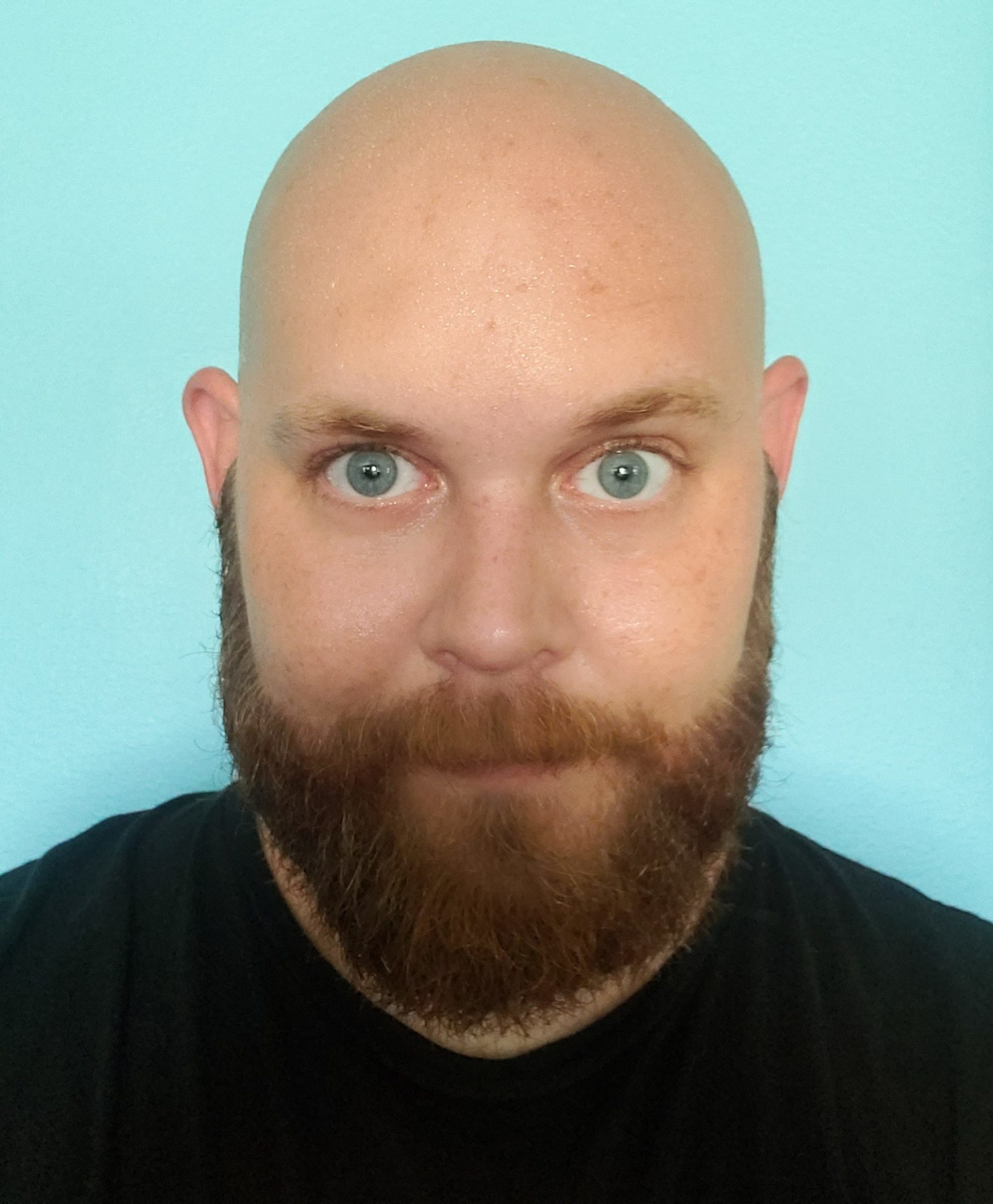 Ryan Beckwith
DevOps Engineer and software polyglot, girl dad and cat dad, and LEGO enthusiast.
Ryan Johnson
Full Stack Engineer. World Traveler. Craft beer connoisseur. Film buff. 2x Spartan racer.
Sarah Lee
UX Designer. Give me a pen, paper, a computer and some good music—and I will lose track of time. I love turning ideas into usable concepts. Wife, mom to two, kitten owner, and west coast island dweller.
Sean Sewell
Husband, father of two, and dog-dad nested in the midwest! UX Designer and lover of all things tech. Ex-collegiate sprinter turned marathon runner.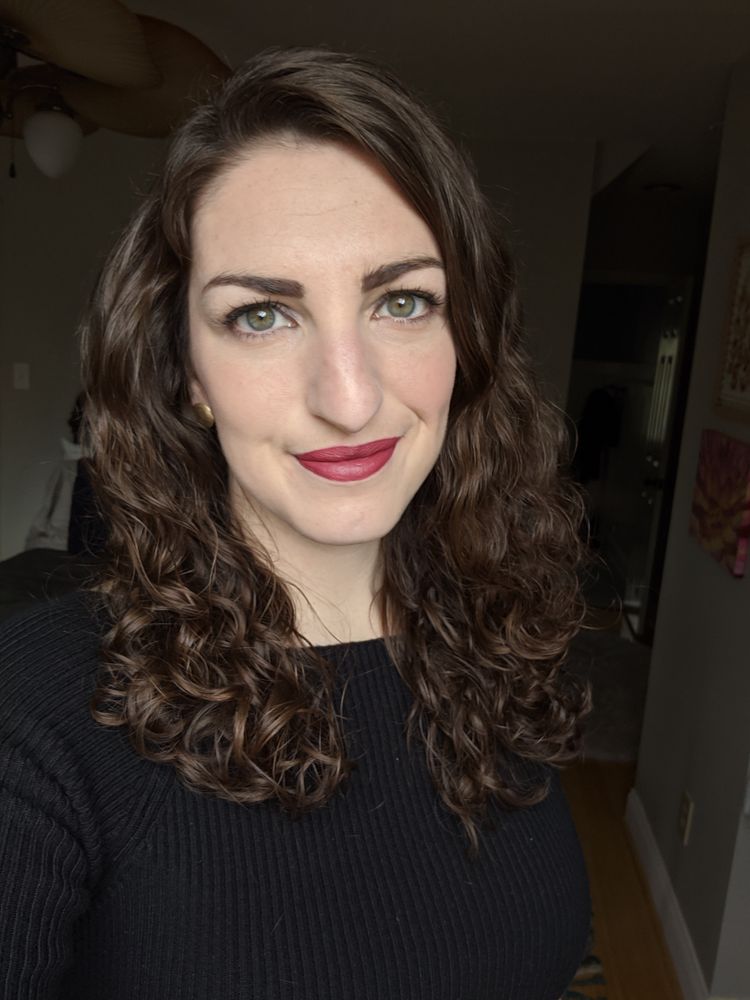 Shira Goodman
Product Manager representing Charm City. Loves to garden and cook/preserve as many homegrown veggies as possible. Always working on a new home project with pup Max as supervisor.
Stephen Pardue
Software engineer who likes coffee, electronic music, and video games. You can find him at a con or concert.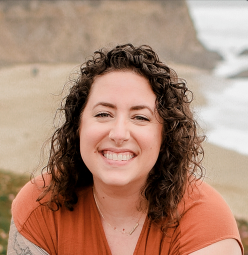 Taylor Reyes Sihapanya
UX Researcher with a passion for systems, data, and design. Loves to nerd out on all things Star Wars cannon related, and matcha!
Tim Freebern
Father of two. Former Retail Manager turned Software Developer. Gamer and lover of all things tech.
Tom MacDonald
Engineer in constant amazement of technology. I really enjoy spending time with friends and family more than anything. Whether its watching tv, being outside or generally being a goof, I love to do it with close friends.
Tom Ramage
Growth Analyst and business development generalist. Collector of hats and history trivia.
Traci Jones
Believer in the power of positivity, a good sunset and family time. Loves learning new things, checking off items on lists and adding to her shoe collection.
Travis Hilton
Father of four. Husband of one. Wearer of black. Collector of Vaders.
Trevor Bosaw
Software engineer in PDX. Buys too many guitars but swears there's a use for each and every one of them. Runs marathons but mostly it's an excuse to eat cake.
Troy Mosher
Security Engineer that strives to identify risk and articulate it in simple terms to stakeholders. Enjoys vacationing with his wife, 4 kids, and 2 dogs. Likes playing cards and outdoor activities. Finds humor in everything.
Ty Wilson
From Ohio, Currently residing in Texas with the family and happily married. Love a great workout at the gym, an awesome suspense novel, and traveling internationally!
Vincent Goldsmith
Father, Marylander, Tech and Media Enthusiast. Occasional Background Actor. Focused on Business Development and Strategic Positioning.
Vincent Tang
Software Developer with a passion for learning and teaching. Formerly a kitchen designer & grew up 5 minutes from Disney World. Gaming nerd, board game enthusiast, avid dancer, and aspiring musician.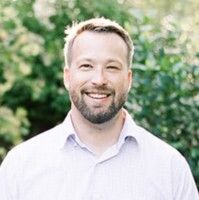 Will York
Will is a graduate of the College of William & Mary in Williamsburg, VA and brings over 17 years of business development and operational experience to Oddball. Will currently lives in the Northern Virginia area with his beautiful wife, Pamela, and their two children, William and Lily.
Yvonne Gardner
Yvonne is a proposal compliance junkie. Living in the state of Colorado, she skis in the winter and kayaks and camps in the summer with her family.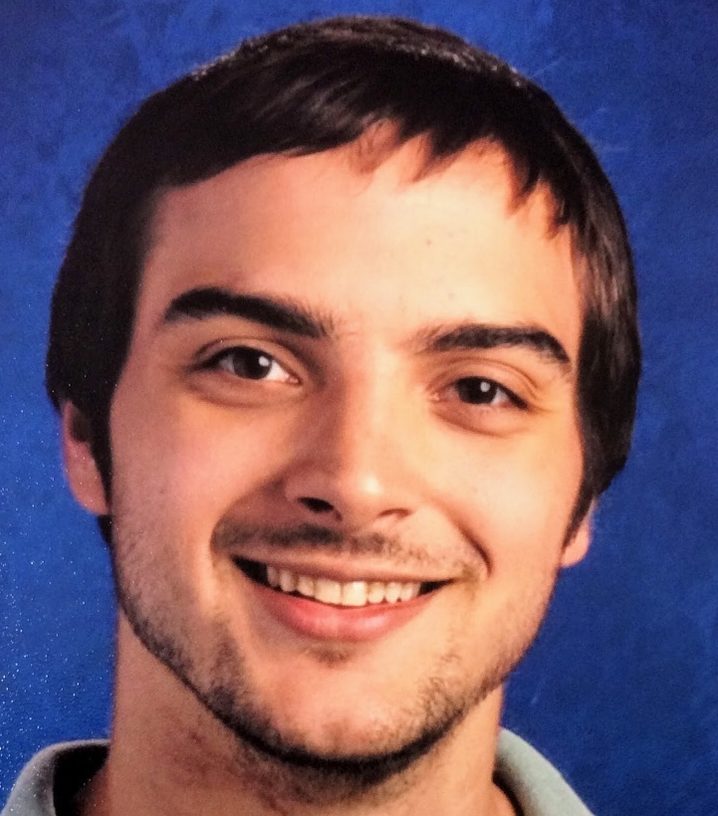 Zach Brown
Product Manager, lifelong learner, and proud Tennessean. By day, he enjoys solving tough problems with products. By night, he continues his endless journey to find the best barbecue in the Tennessee Valley.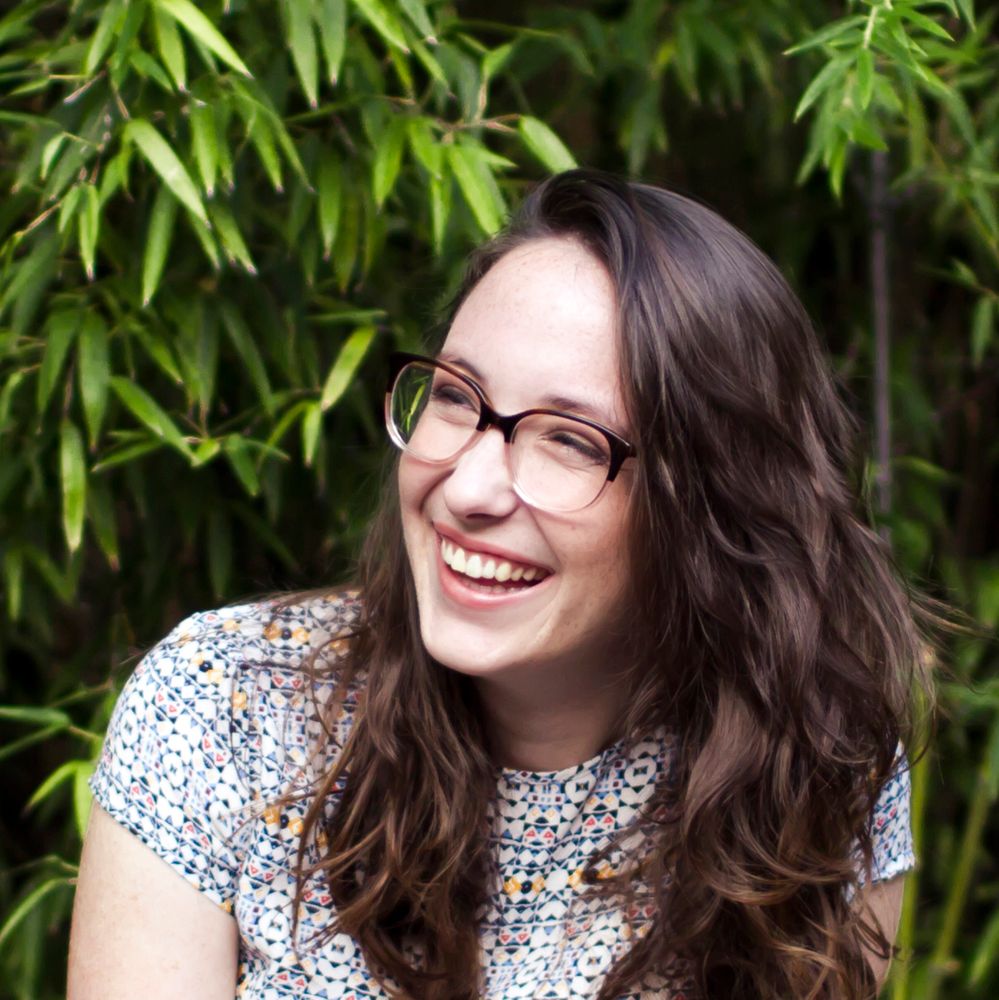 Zoë Symon
Outdoor adventurer masquerading as a user experience designer. Amateur baker, avid gardener, and board game enthusiast. Appalachian Trail thru-hiker.
Meet the Advisory Board
Tom Rose
Co-founder of Testive. Tom works to make the world a better place through the implementation of private sector education at for-profit companies such as HubSpot, AuthorsGlobe and ManhattanGMAT.